Start of main content
Inspec content & coverage
IET Inspec is one of the most definitive databases for subject-specific and interdisciplinary research in the fields of physics, electronics, computing and engineering. It contains over 22 million records of research and is used globally within universities, corporate and government organisations to ensure discoverability of essential content.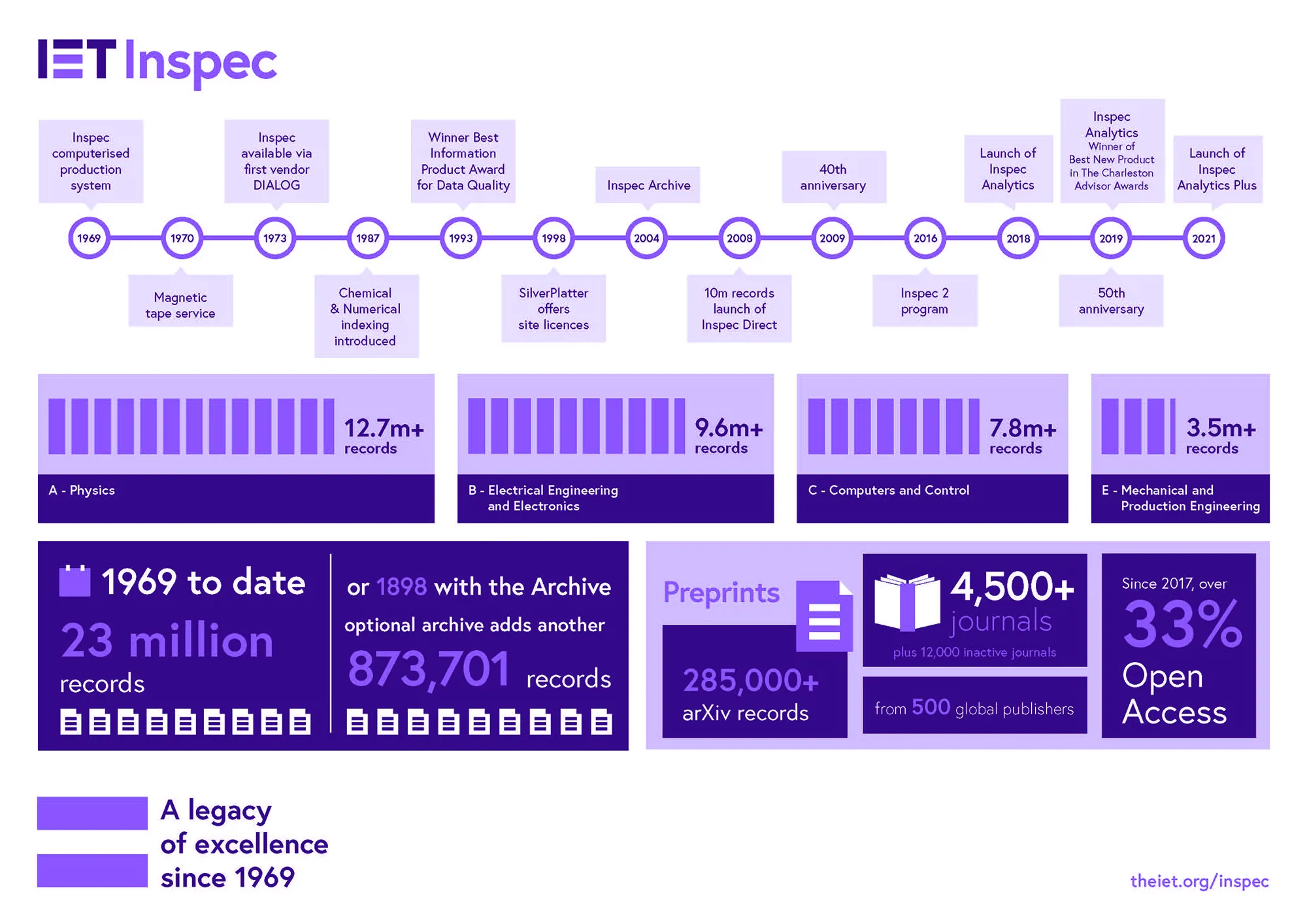 Subjects and

 classification
Inspec focuses on four main subject areas:
Physics
Electrical engineering and electronics
Computers and control
Mechanical and production engineering.
Each of these main subjects contains numerous sub-sections within the same genre. Our detailed subject classification hierarchy contains more than 3,500 unique codes.
Learn more with our brief outline to Inspec Classification.
Journals we index in Inspec
Recommendation for new publications
The Inspec Publisher Relations team evaluates journals in Physics, Engineering, Computing and Technology for review and consideration for inclusion in the database.
If you would like to submit a publication for evaluation, please review the additional information for publishers.
Database corrections
Inspec operates a stringent quality assurance procedure, but inevitably there are occasions where errors and omissions do occur. To correct inaccurate Inspec records we provide a correction service, and this is issued to Inspec vendors regularly.

Corrections to the IET Inspec database can be emailed to inspec.corrections@theiet.org.

<!—Lead forensics script -->