Start of main content
Archives Biographies William Ayrton
William Edward Ayrton, F.R.S. was born in London on 14 September 1847.
The son of a barrister, he studied mathematics at University College, London and later electricity at Glasgow under W. Thomson (Lord Kelvin).
In 1873, after successful service with the Indian Telegraph Company and a year with the Great Western Railway, he was appointed to the first Chair in Natural Philosophy and Telegraphy at the Imperial Engineering College, Tokyo.
At the Imperial Engineering College, he worked with John Perry, Professor of Engineering, on a variety of subjects including dielectric constants of gases; viscosities of dielectrics and terrestrial magnetism.
On his return to London, he took several academic posts: Professor at the City and Guilds of London Institute (1879), Finsbury Technical College (1881) and Central Technical College (1884) becoming an outstanding teacher of electrical subjects often using self-made apparatus in his classes.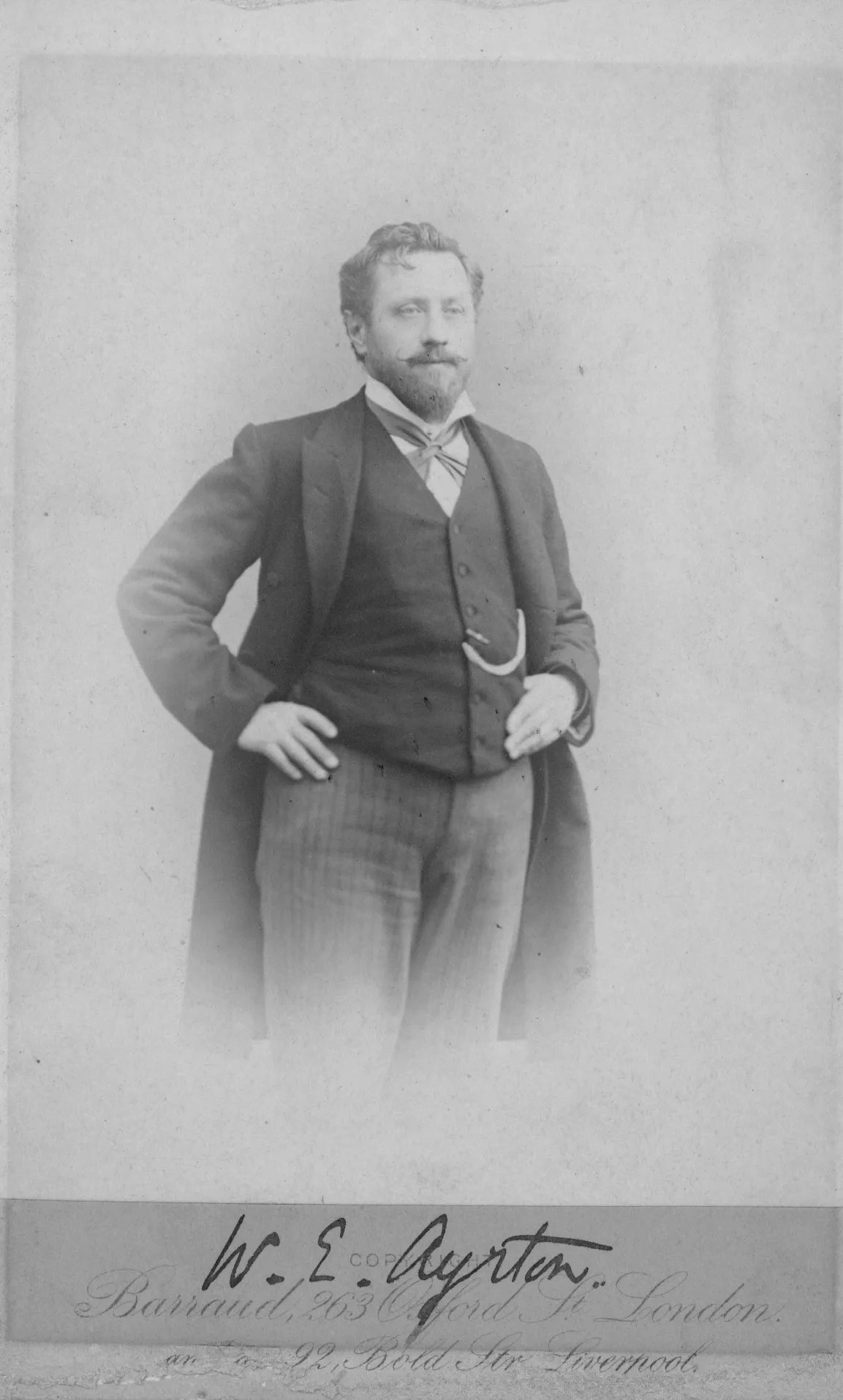 In 1879, Ayrton was the first to advocate power transmission at high voltage. In conjunction with John Perry (who had rejoined him at Finsbury), he invented many electrical measuring instruments including a spiral-spring ammeter and wattmeter. They also worked on railway electrification and produced a dynamometer. In 1882 they produced the first electric tricycle.

In 1898, William Ayrton was a member of the editorial committee for the first issue of Science Abstracts published by The Institution of Electrical Engineers (IEE).

From 1904 until 1908, the year of his death, Ayrton and his second wife, Phoebe Marks (known as Hertha Ayrton, found fame for her work on the electric arc and being the first woman member of the Institution), was sponsored by the Admiralty to work on the electric searchlight.

<!—Lead forensics script -->