Start of main content
Backpack to the Future competition winner announced
Published: Mon 30 Jan 2023
The competition launched in September with the aim to change perceptions, encourage more diversity within engineering and show children how they could combine a passion for fashion with a STEM-related career.
It followed research which revealed only 10% of kids think that engineers work in fashion with just 16% understanding how science and fashion are related.
We received more than 330 competition entries – from a backpack that helps poorly animals to a backpack with arms that can give you a hug if you're having a bad day.
There were some fantastic designs and our panel of judges, which included IET Fellow, Professor Danielle George MBE and Young Woman Engineer of the Year, Dr Ciara McGrath, had a tough task on their hands.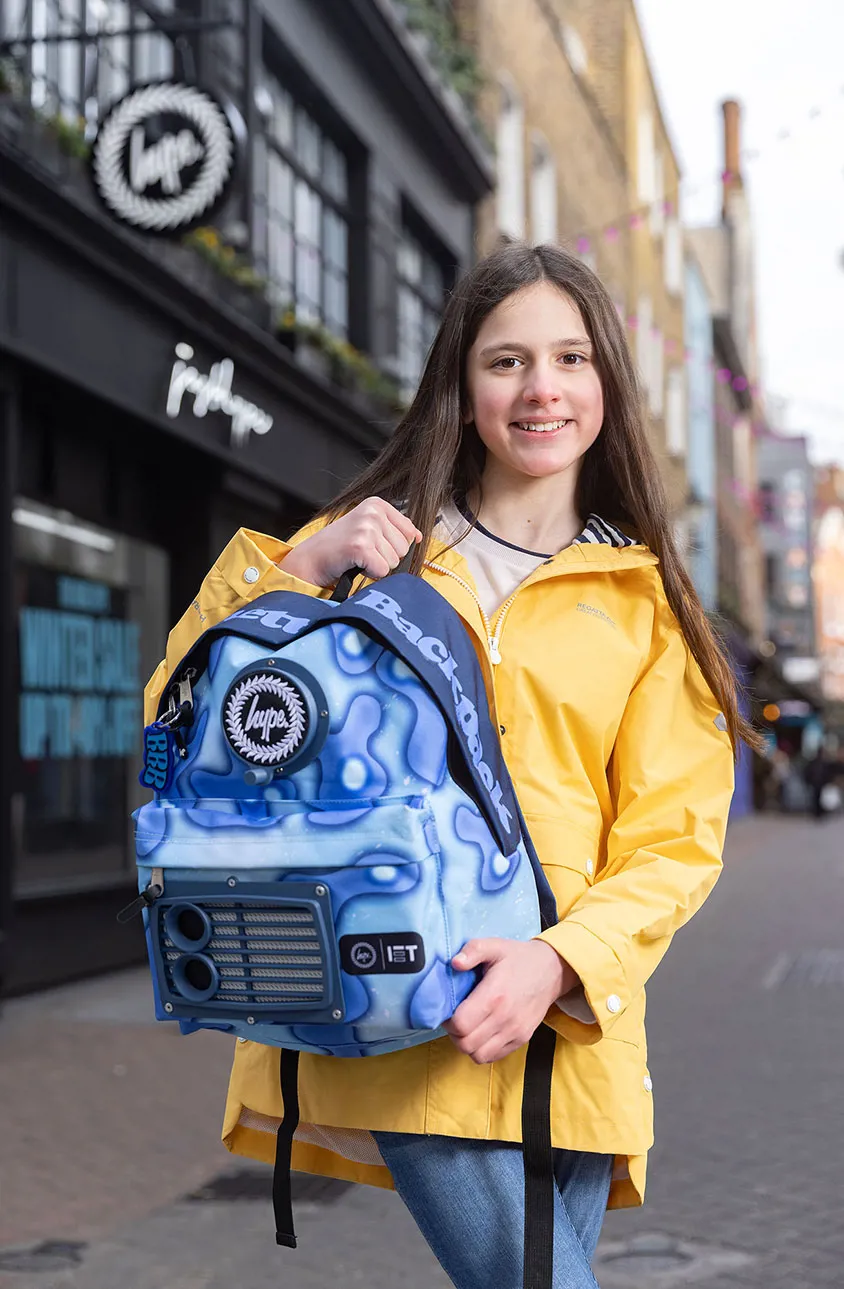 12-year-old Eleanor Wood from Huddersfield was the winner with her Breathe Better Backpack.

Inspired by her mum's experience with asthma, Eleanor's backpack filters polluted air aimed at helping the 8 million people in the UK who suffer from asthma.

Her design features a built-in air filter and fans and is powered sustainably by solar panels and a dynamo.

The judges loved Eleanor's design with its innovative ability to make a positive difference to people's lives and to the planet.

Presented with a working prototype of her winning backpack during the deadliest month of the year for asthma sufferers (January), Eleanor said: "I was really shocked when I found out I'd won, I really didn't expect anything when I entered the competition! I thought of my backpack to help clean the air because some of my family and friends have asthma and hay fever and it could help them. I'm very happy the judges chose my entry as the winner. I think it's a great idea to have cleaner air anywhere you like!"

Eleanor's winning design will be displayed in HYPE.'s flagship London store for a period of time, allowing kids to come and see how the idea has been brought to life by one of their favourite brands.

<!—Lead forensics script -->