Start of main content
Share your views on the current and future renewable energy landscape
Published: Tue 30 Aug 2022
Earlier this year, the IET Energy Panel produced a report titled: 'UK renewables – limitless energy or a precious resource?'.
In this report, the author, Jeff Douglas, outlines his key conclusions for renewable energy in the future, based on current calculations. He concludes that the scale of the challenge is significant, and strategic direction and a focus on energy efficiency are vital.
Following its publication, we've compiled a short survey to compile feedback from professionals in the industry about this topic, including timescales for net-zero and the scale of transition.
By taking part, you'll contribute to the IET gaining a better understanding of how we can influence society in support of our energy resources.
The survey is open now and will close on 12 September.
We're planning to unveil our survey findings at our Renewable Power Generation Conference, taking place 22-23 September 2022.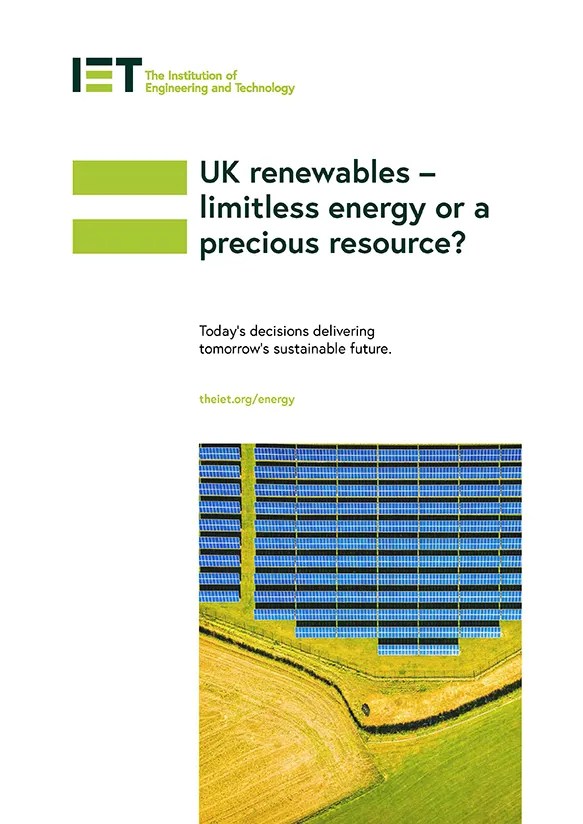 <!—Lead forensics script --> <!—Site improve script -->