Start of main content
Join Professor Bob Cryan CBE at his President's Address
Published: Fri 30 Sep 2022
From a young age, Professor Cryan has had the determination and drive to achieve against the odds. His love for engineering was sparked as a boy after saving to buy a children's electronics set, but years later failed to secure an apprenticeship at the age of 16.
Instead, he went to Huddersfield New College in his hometown to study maths, physics and chemistry – a move that would set him on a path to engineering.
Despite one of the interviewers in his university interview saying they were 'scraping the bottom of the barrel' with him, nowadays, he's the Vice Chancellor of the University of Huddersfield, having been the youngest ever Vice Chancellor at the time of his appointment.
Professor Cryan's journey from a socially deprived estate in Huddersfield to a successful career as a Chartered Engineer and Fellow of the IET will be the focus of his President's Address, taking place on Thursday, 13 October 2022.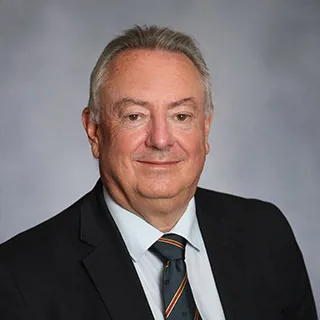 How to watch
You can join the online live broadcast of 'Engineers – holding the keys to the future of humanity' at 1pm BST to hear more about his journey and the initiatives that are most important to him, including inspiring the younger generation and the importance of mentorship in creating engineering excellence.
You can also book a ticket to join Professor Cryan and his guests for a Fireside chat and dinner at IET London: Savoy Place. By attending, you'll have the chance to meet Bob in person.
Tickets for the dinner are available now from theiet.org/presidents-address. And if you're unable to attend in person, you can watch the fireside chat live on YouTube too.
Professor Cryan will be joined by 2021-22 President, Sir Julian Young, and current Young Woman Engineer of the Year, Dr Ciara McGrath, for the fireside chat.
We're also delighted that Bob's esteemed ex-colleague and close friend, Sir Patrick Stewart, will be joining him at the dinner and will be joining Bob for a post-dinner Q&A.
Now that's worth saying "Beam me up" – or even "stream me up" for!
Join the online live broadcast
<!—Lead forensics script --> <!—Site improve script -->