Start of main content
From South Africa to Birmingham: Austin Court hosted the country's Commonwealth Games team
Published: Thu 15 Sep 2022
Many of us enjoyed watching the incredible sporting action from the recent Games and the excellent job that the city of Birmingham did in hosting them. Across the 11 days, athletes from 72 Commonwealth nations set up bases in the West Midlands and competed in 286 sporting sessions. 
IET Birmingham: Austin Court was selected by Brand South Africa and The Department of Sport, Arts and Culture to host the country's team and was transformed into Ekhaya – South Africa's home away from home.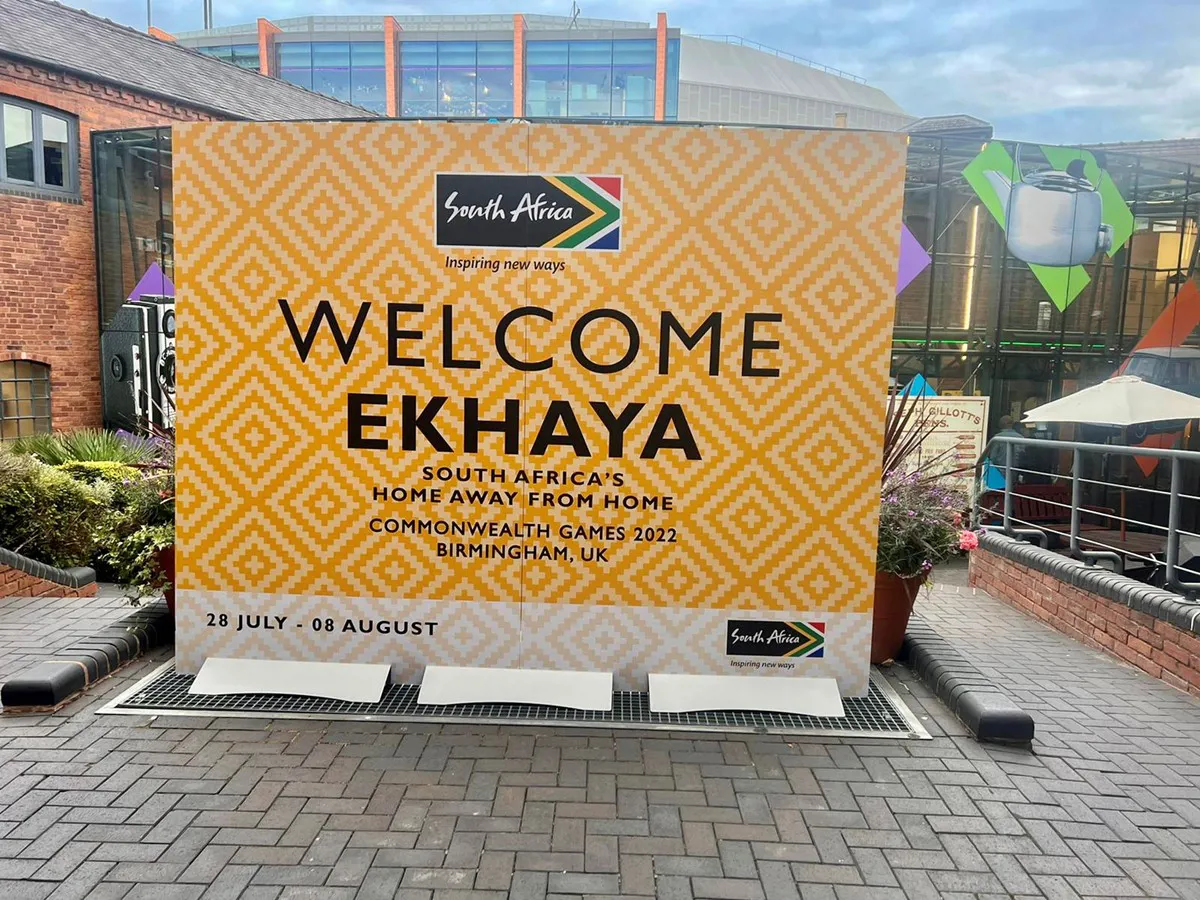 A range of activities were hosted to celebrate the athletes and officials participating in the Games, with visitors experiencing a mix of live South African music and exhibitions throughout our Grade II listed venue.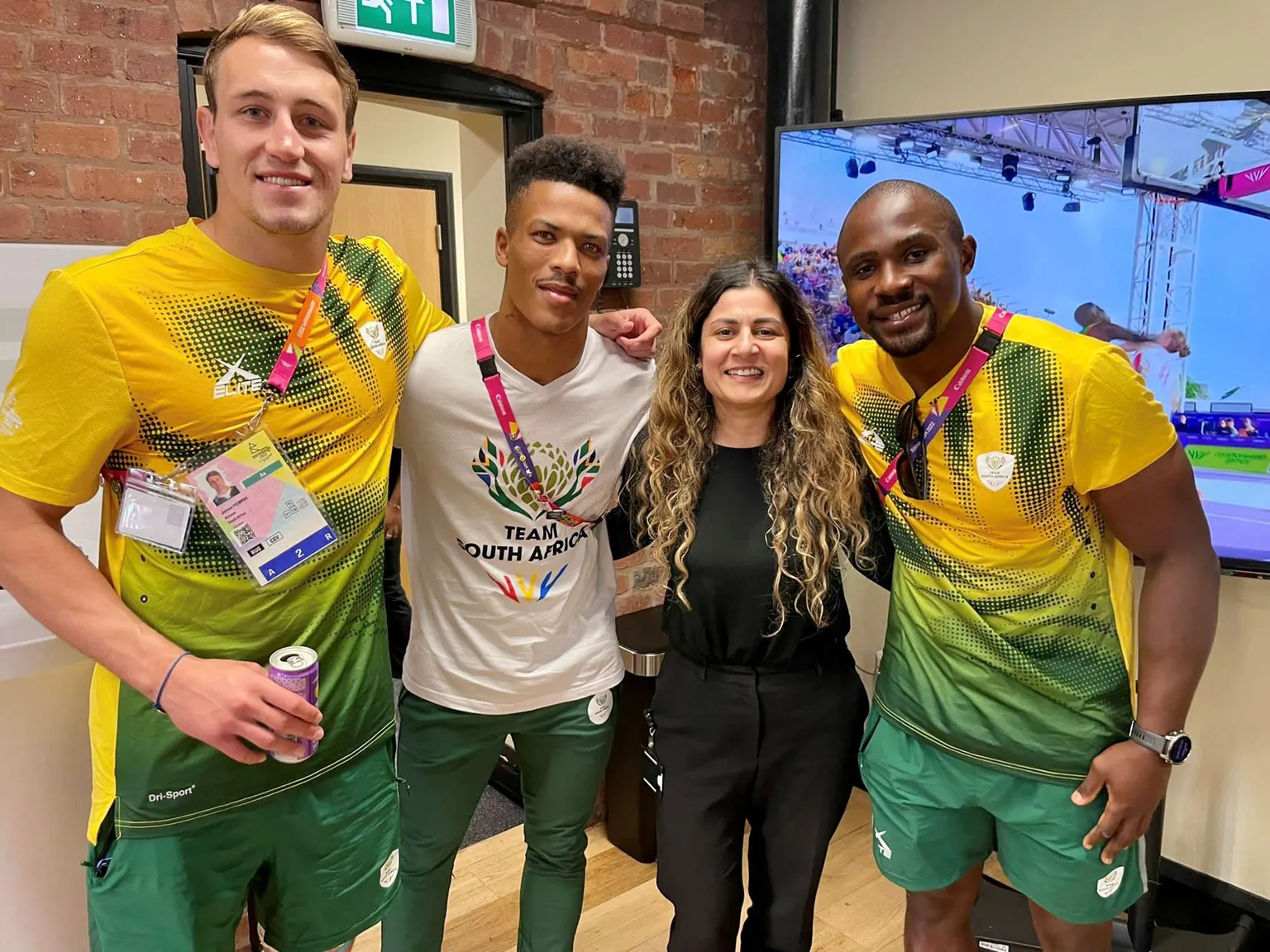 Activities included a public viewing of the Commonwealth Games opening ceremony, a welcome reception for Team South Africa athletes and artists, a business luncheon exploring the country's sport and culture export markets and a South Africa women in sport event. The Commonwealth Games were shown each day in the Kingston Theatre and on the TV screens in the Waterside Room.
Austin Court offers a variety of rooms that can cater for up to 150 guests and had the perfect space for any event or activity that the team wished to host during their stay.
Angie Devi, our Sales Officer Manager at Austin Court, said: "It was an amazing experience hosting the South Africa team, especially because of the short lead time to manage and run the event. We were all prepared to go above and beyond to make the team's stay a memorable one.
"It really felt like the venue came alive throughout the Commonwealth Games and it was amazing to see athletes from the gymnastics, netball and rugby South Africa teams. Austin Court really did become a home away from home for the team and it was great to be a part of it. We formed a really great relationship with the team on-site and we really miss them!
"It was a once-in-a-lifetime opportunity and I'm so glad Austin Court was able to be involved. It leaves me with a great sense of pride for the venue and the IET, and the Games as a whole really showcased Birmingham and the West Midlands to the rest of the world."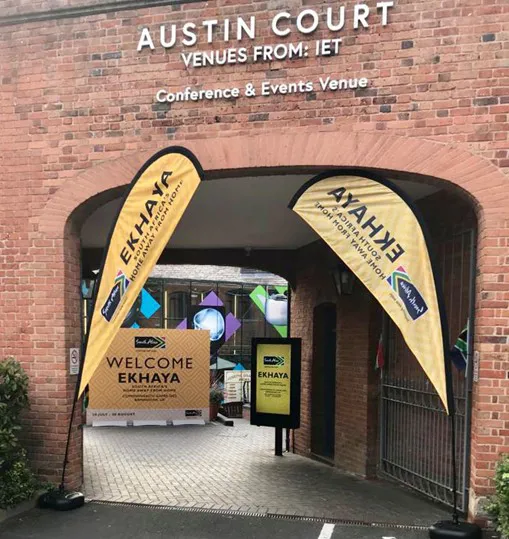 <!—Lead forensics script -->