Start of main content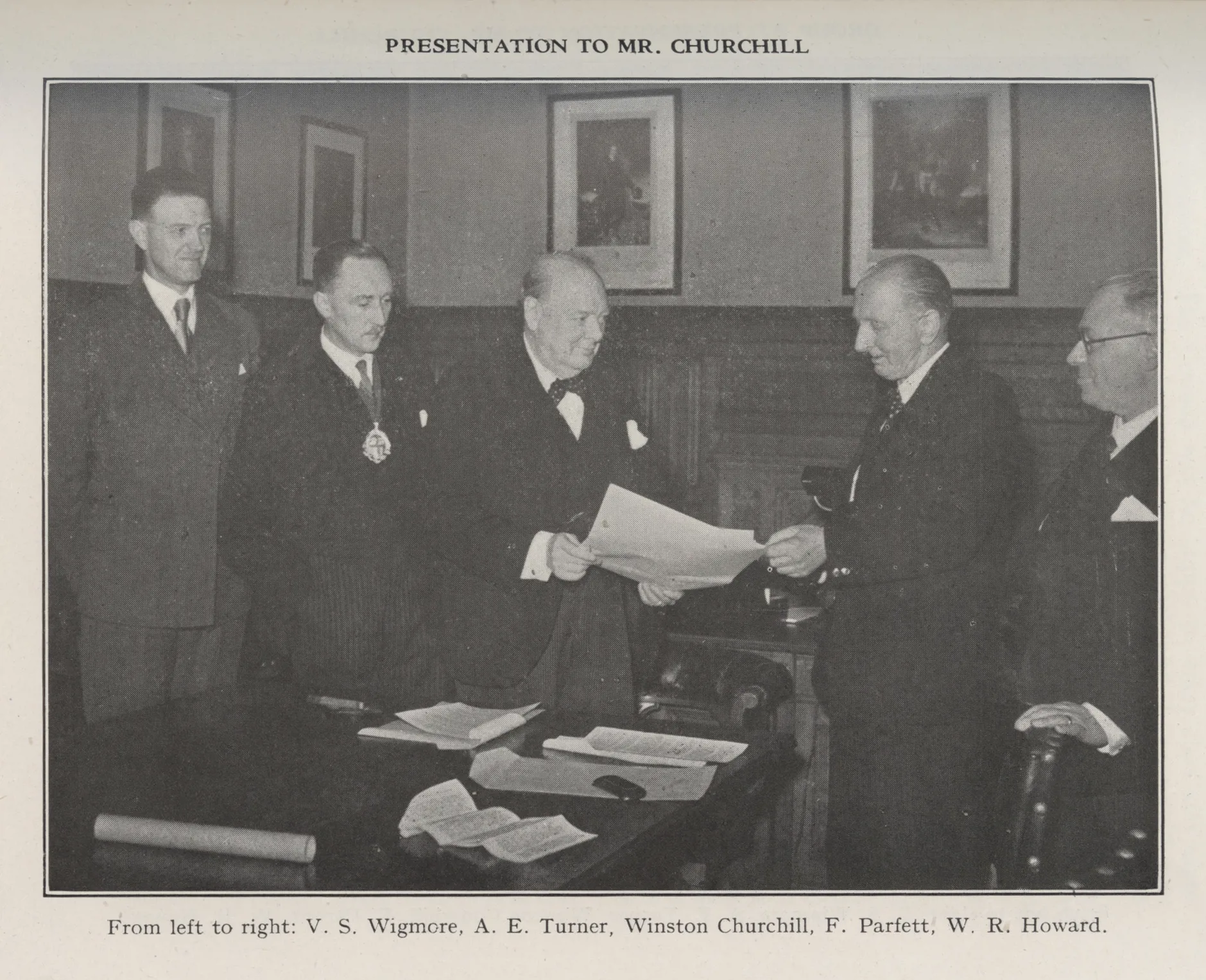 The Churchill Medal was the Premier award of the Society of Engineers. Sir Winston Churchill gave approval for the title of the medal in November 1946 when he was made an Honorary Fellow of the Society of Engineers and the first award was made in 1952. Originally the medal was awarded to an individual once in alternate even years in respect of an important contribution to contemporary engineering, an original engineering project or development solely conceived by the nominee and executed under their supervision, or a project or development to which the nominee had made the major engineering contribution.
In 2005 the Society of Engineers was absorbed by the Institution of Incorporated Engineers, now the IET. The Churchill Medal continues to be awarded today as The Joint Professional Engineering Institutions Churchill Medal and recognizes a team or individual for outstanding achievements and contributions to engineering and technical advancement in support of military operations.
Previous recipients
| | |
| --- | --- |
| 2018/2019 | The Forward Mechanical Section of HMS ASTUTE |
| 2017/2018 | Chief Technician Peter Wakefield RAF |
| 2016/2017 | Royal Navy Submarine Mechanical Specialists |
| 2015/2016 | Corporal Bernard Donoghue RAF |
| 2014/2015 | UK/US Royal Signals Infantry Team |
| 2013/2014 | Sergeant Kevin Cuthbert REME |
| 2012/2013 | Captain Pip Lines REME |
| 2011/2012 | Sgt Simon Nurse RSignals |
| 2010/2011 | Flt Lt David Ramsey RAF |
| 2004 | Neil Jenkins |
| 1994 | Professor Alan Wells |
| 1990 | Sir John Fox |
| 1988 | Ralph Tony Sarich |
| 1986 | Charles Thomas Elliott |
| 1984 | Professor William Alexander Gambling |
| 1982 | Harold John Musgrove |
| 1980 | No award made |
| 1978 | Sir John Rix |
| 1976 | Sir Godfrey Newbold Hounsfield |
| 1974 | Frank Reginald Farmer |
| 1972 | Francis Thomas Bacon |
| 1970 | Sir Gilbert Roberts |
| 1968 | Sir Stanley George Hooker |
| 1966 | Sir Christopher Sydney Cockerell |
| 1964 | Sir Alfred Charles Bernard Lovell |
| 1962 | Sir Geoffrey de Havilland |
| 1960 | Ernest Walter Hives, first Baron Hives |
| 1958 | Sir John Douglas Cockroft |
| 1956 | Christopher Hinton, Baron Hinton of Bankside |
| 1954 | Sir William Wallace |
| 1952 | Sir Frank Whittle |
Other resources of interest:
<!—Lead forensics script -->