Start of main content
Aristotle's De Naturali Auscultatione
This edition of Aristotle's De Naturali Auscultatione (1542) was picked up from a second-hand bookseller for its fine Early English binding. Silvanus P Thompson, former President of the Institution and head of Finsbury Technical College, was at that time researching the life of William Gilbert, physician to Elizabeth I and 'father of magnetism'.
The owner noticed the name 'William Gilbert' in the front of the book and mentioned it to Thompson, who excitedly checked it with other examples of Gilbert's signature that he had managed to find.  Not only was the signature Gilbert's, but there were marginal notes in the same hand.  The Aristotle had been Gilbert's personal copy while at St John's College, Cambridge.
This page illustrates De sensu et sensili where Aristotle examines the nature of the senses, including hearing, sight and smell.
The book belongs in the S P Thompson Library, part of the Rare Book Collections at the IET Archives. It features in the online exhibition The Science of Sound.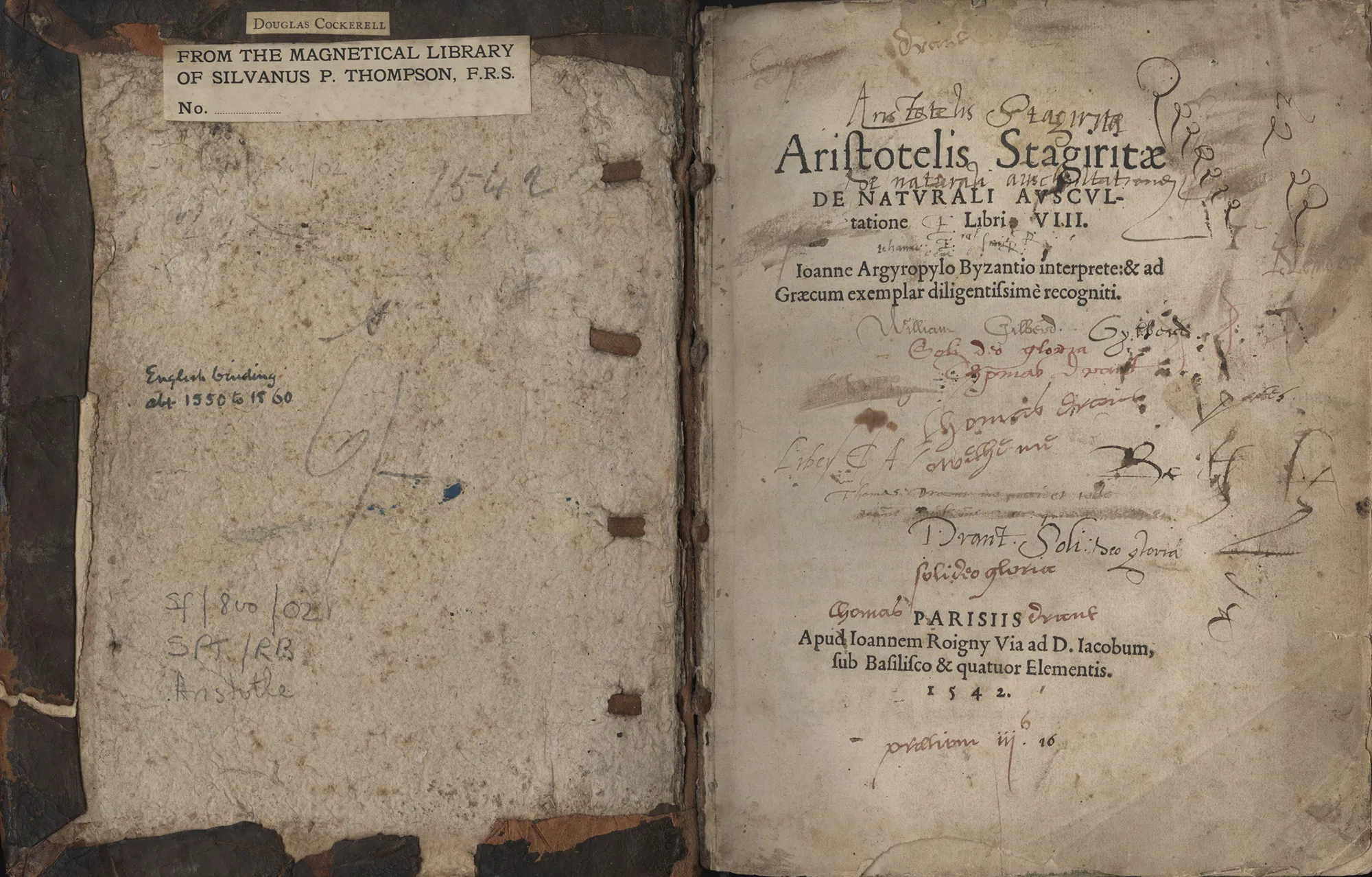 <!—Lead forensics script -->