Start of main content
Innovation Management Technical Network Executive Committee
Innovation Management  is the art and practice of identifying and overcoming challenges on the journey in bringing ideas and innovations to fruition. 
This Technical Network seeks to support everyone involved in research and technology-based innovation.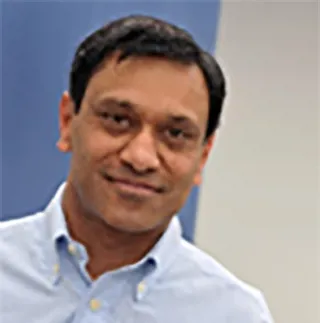 Dr. Deepak Gupta  FIET FAPM
Deepak founded the Innovation Management Technical Network in 2019 and is the Chair.
In 2007, Deepak set up a Technology Business Consultancy (Black Kite® Ltd.), which helps organisations (large, small and start-up companies, universities, and others) to manage their innovation challenges. 
Black Kite's engagements include being a Project Monitoring Officer for Innovate UK grant funded projects, conducting technology market studies for companies and universities, and helping organisations, small and large, bid for grant funds.
Deepak started his career as an engineer in digital broadcast technologies – digital TV and DAB. 
Then, at Roke Manor Research, he was involved in building the company's portfolio of commercial, contract R&D work in a wide variety of technical areas, covering space (e.g.,  Astrium, ESA, STFC), communications (e.g., Siemens, TelASIC, Ofcom), software and hardware (e.g., Altera, Xilinx and others), and products.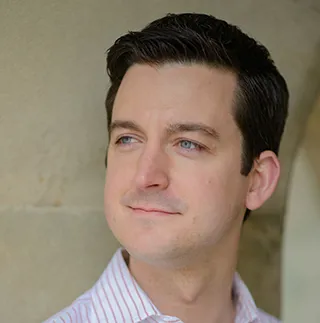 Matthew Cox MBA CEng MIET
Matt is an innovator and technology sponsor who has enjoyed over 18 years' service in the government sector. Very aware that often innovation and process suffer a fractious relationship, Matt relishes the opportunity to shape the sphere of innovation management through membership of the IET's Innovation Management Technical Network Committee.
His goal is for the network to support innovators navigating the process, enabling them to focus on what they do best – innovation; and at the same time for the Committee to challenge blockers and clear the way for innovation.
For his work in innovation, Matt has been shortlisted as a finalist for the Sun Military Award and the Churchill Medal and won an IET Innovation Award in 2019.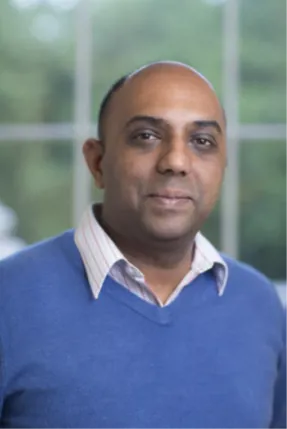 Preetam Singh Heeramun BEng(Hons) CEng MIET CMgr MCMI
Being born, having grown up and educated in Mauritius, I went on to pursue a university degree in electronic and electrical engineering in the UK.
My 17-year career so far has involved R&D and innovation roles in different types of organisations (multi-national, small-medium and regulated) across different industry sectors (mobile, telecommunications, energy/utilities, aviation) to cultivate new ideas and develop these to launch products globally.
Key projects include e.g. contributing to launch the first 3G mobile phone in the UK, taking an audio/video collaboration product to global markets, developing novel methods for national energy demand forecasting and aircraft trajectory prediction for future airspaces.
Currently I also serve as a professional career development mentor for the Institution of Engineering and Technology (IET), UK expert on the ISO 56008 committee for developing a new innovation measurement standard and a contributing member of the Citizen Science & Open Science Community of Practice.
This Community of Practice on Open Science and Citizen Science (CS & OS CoP) was founded under the Citizen Science Global Partnership (CSGP) in response to the UNESCO recommendation call on open science.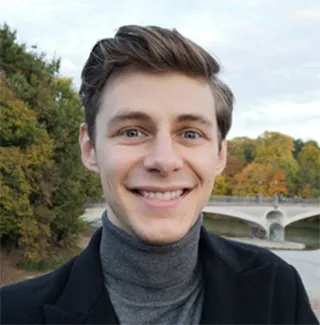 Richard Theodore Grant PhD CEng MIET
Theo joined the Innovation Management Executive Committee at its inception in 2019.
He won the Clifford Paterson Medal from the Institute of Physics and  IET award for Young Innovator of the Year for his work on magnetocardiograms; he was also a member of the team that won the Emerging Technology Design and Healthcare Technology IET  awards whilst working for Creavo Medical Technologies.
He has filed 5 patents and published 10 scientific papers and been a judge for the two most recent IET innovation awards. Theo currently works for Roche in the Digital Biomarkers team assessing the effectiveness of consumer electronics to monitor disease progression and treatment effectiveness.
He enjoys exploring data and technology to unearth useful insights which can influence both product development and strategy.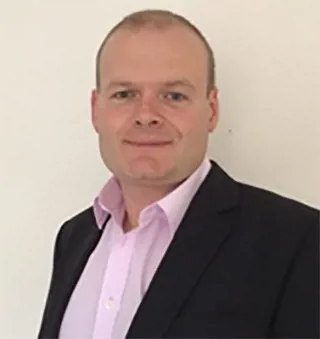 Andrew Kimber
ACC
Andrew joined the Innovation Management Executive Committee on its inception in 2019 and continues to participate actively in its growth.
He has 25+ years of experience working across industry and the public sector, including 16 years at Intel, enabling innovation and business transformation and most recently, supporting the implementation and delivery of multiple R&D projects.
His expertise is primarily business and market development and leading change, working with different organisations focusing on business model development and how to monetise new technology.
As a Business Coach, he enjoys accompanying and supporting people on their Innovation journey by providing structure and focus to what they do.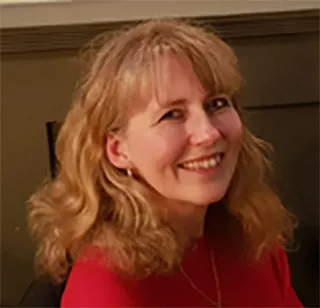 Bridget Morgan MEng (hons) CEng MIET
Bridget has a wide range of experience as a senior government advisor, a distribution network design engineer and more recently as an independent consultant. 
Bridget is a co-founder of Bass Energy Ltd, a start-up company with an innovation focus seeking to create and develop simple solutions for complex issues. 
Bridget's innovation journey experience is at an early stage that continues at pace. Our concept idea for a new type of electricity network interface for electric vehicle charging is now patent pending. 
Underpinned by innovation management principles, her journey with Bass Energy continues with focus on successfully navigating way forward routes to achieve required outcomes.
Chris Morriss
CEng FIET
Chris joined the Innovation Management Executive Committee on its inception in 2019.
His innovation credentials include Innovator of the year while working for the Defence Science & Technical Laboratories (DSTL) at Porton Down, Innovation category winner (Cyber) in the IET awards then latterly an innovation judge for the IET awards.
He is a technical sponsor of many Information Assurance (IA) themed innovations activities at his current place of work, Roke. He is also a fellow the institute.
He has a passion for decoding the innovation lifecycle to achieve exploitation and achieving bridges over the 'valley of death' which so often stumble great new ideas.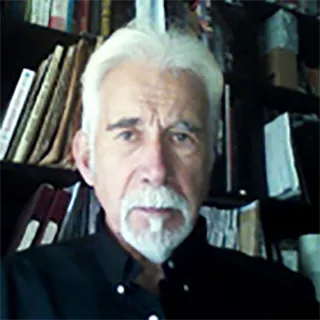 Dr Mark Scibor-Rylski FIET, FInstPhys 
Mark is a high technology venture capitalist with industrial, financial, scientific, and engineering skills, focusing on supporting new technology businesses and dodging retirement. 
He has worked at BAC, Xerox, the Kaye Organisation, Prutec, Charterhouse, managed Central European privatisations, and worked with the University of Exeter to create start-ups and build bridges to companies.
Mark has raised and managed hands-on early-stage venture funds, successfully investing in the UK, Europe and the US. 
He now specialises in derisking early-stage investments and developing ways of accelerating growth, partnerships and exits for innovation-led companies. He is a is director of several technology companies.
Mark is a graduate of Imperial College and City University, a Chartered Engineer and Physicist and is on the Committees of the IET's Management of Innovation Technical Network and the IoP's Business and Innovation Growth Group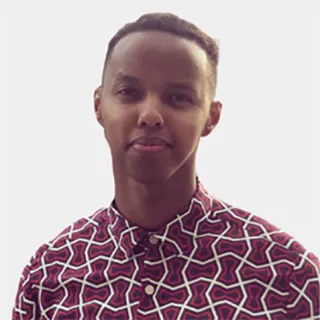 Ahmed Yusuf MEng CEng MIET
Ahmed joined the Innovation Management Executive Committee in 2022.
He currently works in the Environment Agency's MEICA team (Mechanical Electrical Instrumentation Control Automation) managing flood risk and water resources across England and working with international partners to share best practice. A Chartered Electrical Engineer, he sits on several communities of practice including Reliability, Instrumentation Control Automation, and Incident Management to embed innovative strategies and optimise asset management.
His innovation credentials include using technology to develop effective national and international physical asset peer reviews, leading a pilot condition-based monitoring project, being awarded Young Professional Engineer of the Year by the Pump Centre, and shortlisted finalist for the Flood and Coast International Excellence Award.
In 2019, he initiated the successful relaunch of the now active IET Young Professional's Birmingham Local Network, where he is Vice Chair.
He has particular interest in exploring how organisations can create better outcomes by making smarter decisions about the application of new technologies. His goal is to enable this through the Committee by developing strong partnerships to empower the supply chain with the insights, collaboration and integrative thinking required for managing innovation and sustaining growth.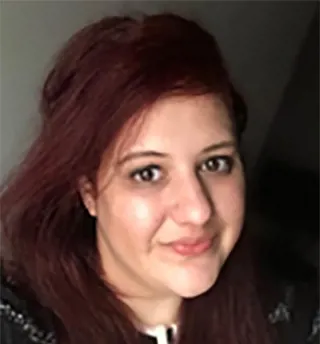 <!—Lead forensics script -->