Start of main content
Recognition for a "phenomenal" contributor
When it comes to engineering, Elaine certainly knows her stuff. She has two degrees (Electrical and Electronic Engineering, and Engineering Management) plus an MBA.
A chartered engineer, she is a Fellow of both the IET and the Association for Project Management and a member of the Register of Engineers for Disaster Relief (RedR).
Elaine has more than 25 years of experience in the electrical power and renewables industry and is well known within the energy sector.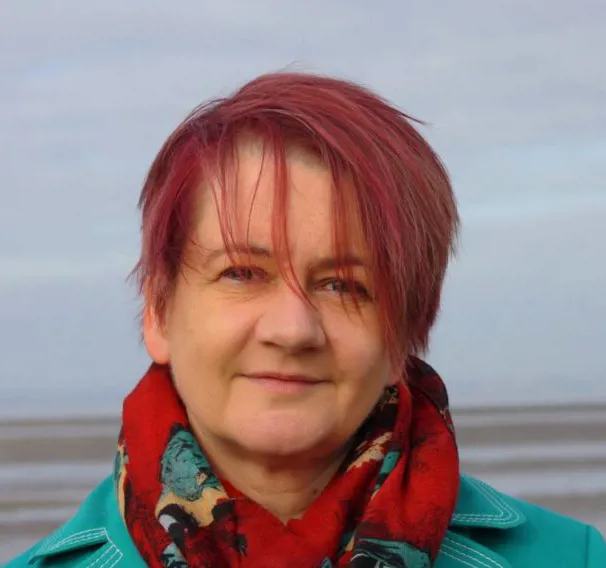 She has led major infrastructure projects, provides advice to utilities globally on wind, wave, and tidal development and governance, and enlightens public sector agencies on developer and community perspectives.
Volunteer involvement
Elaine has volunteered for the IET on and off since she was a young member involved in the Café (Commercial Enterprise For Engineers) initiative in the late '90s.
Since then she has been an active member of many renewable energy committees.
In 2018 she was approached about joining the IET Energy Policy Panel, which is a group of senior professionals from across the energy industry.
Elaine said: "The Panel provides a sounding board for the UK government on energy issues, shares technical knowledge, conducts research and responds to consultations.
It doesn't lobby, but it does help the government to understand the potential outcomes of different policy options."
Although Elaine accepted the offer to join the Panel, she did so with some trepidation: "The Panel is a real powerhouse of knowledge," she said.
"Its 17 members are all brilliant, which at first I found slightly intimidating. I was worried about whether I'd be able to keep up at the quarterly meetings, but I soon realised that my fears were unfounded."
Learning opportunities
For Elaine, among the most rewarding aspects of being on the Panel are the many opportunities to learn from her fellow members.
"I do feel very privileged to be contributing to the discussions, especially when it's a nice, 'chewy' technical subject and people chip in with ideas and statistics from their own particular area of energy systems expertise, such as hydrogen energy roll-out or electric vehicles," she said.
"I have learned a huge amount from these discussions – not just from a technical perspective but also in terms of how to communicate effectively.
When you're working with people whose minds are razor-sharp and who have such extensive experience, knowledge, and expertise, but in subject areas that are different from your own area of expertise, you hone your skills in presenting information in a clear, succinct, and targeted way."
Living the values
One aspect of the Panel that Elaine particularly appreciates is its courteous, collaborative ethos:
"Despite the high calibre and seniority of the other members, I always feel comfortable about contributing my ideas, based on my offshore wind background.
That says a lot about the welcoming and positive approach adopted by the Panel.
"It's a great example of putting the IET core values of Integrity, Excellence and Teamwork into practice. The Panel is a calm and very respectful environment where everyone's contribution is heard and valued.
In contrast to some commercial environments, it is refreshing to have open discussions towards a shared goal."
Overseeing a ground-breaking report
Elaine played a key role in overseeing the production of the IET's March 2021 report: Offshore energy infrastructure landscaping – UK and neighbouring waters.
She was also one of a five-strong speaker panel at an IET webinar presenting the newly published document.
The report explores the need to deploy offshore networks in a more integrated way, to enable the necessary key infrastructure for the UK to achieve its net-zero ambitions.
Elaine said: "There are numerous committees and interest groups, and focus tends to land with consideration of the technical and commercial aspects of offshore wind and associated infrastructure development, followed by environmental and marine use.
"The IET report recommends that the same consideration is also given to the social aspects and the imminent coastal bottleneck. And that the connections between active interest groups are strengthened.
"What this means is, for example, that local communities and coastal landowners should be represented at these discussions, from the early strategic stages through to the implementation stages.
Giving equal weight to all aspects from the outset improves deliverability through shared acceptance of the overarching need.
"The report highlights how disconnected the substantial number of technical, commercial, environmental and social groups are within the overall debate about energy infrastructure development, marine spatial planning, and coastal land use."
Food for thought
The publication has sparked many discussions within the offshore transmission space.
"Off the back of the report, we had several meetings with regulatory bodies, industry associations, and other stakeholders," said Elaine.
"These gave us the opportunity to expand on the reasons why a more holistic, joined-up approach is needed. We also provided an article to the House of Commons magazine and supported a podcast with MPs.
"Many people were very receptive to the report's recommendations and keen to be part of the solution. I hope it will make a lasting and positive difference, but it's still too early to tell."
Award win
Elaine is also an influential role model. In April 2021 she delivered an impactful, one-hour presentation – Bright Sparks: the future of green energy – at an IET conference for 16-year-old Arkwright scholars.

Using a GIS model of the seas around Scotland, she talked the scholars through the pros and cons of a range of potential sites for offshore wind farms, using public information including water depth and proximity to ports.

"I walked them through the GIS in the same way that a developer would do in their real job," she said.

"The presentation was perfectly timed because what they were looking at on-screen was actually part of a live leasing round for offshore wind in Scotland, which I must also declare I was not personally involved with.

So the young delegates were able to consider exactly the same issues (and at the same time) as the adults making the choices."

Feedback from the event describes Elaine's session as "phenomenal" – a word that also neatly sums up why she is the worthy recipient of the 2021 IET Volunteer Medal.

<!—Lead forensics script --> <!—Site improve script -->