Start of main content
Working with the Insight and Policy team, this volunteer-led panel provides strategic advice to Government, responds to consultations, delivers thought leadership and develops position statements and other materials within their fields of expertise.
If you would like to find out more about the roles and responsibilities of the panel, become a member or have any questions, please get in touch with us today at policy@theiet.org.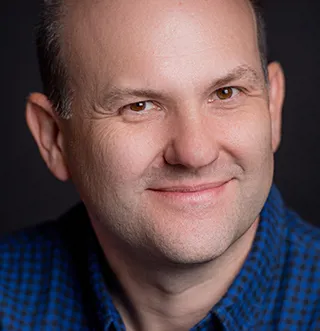 Robert Friel
Robert has over twenty years' experience in the design, planning, operation and regulation of energy networks. Robert brings experience of how policy development and the design of policy tools including standards, outputs and incentive frameworks, affect the technical and economic design of generation, transmission and distribution systems and their long term development.
Robert is focused on the challenges of creating a smart energy system, facilitating the innovative commercial and technical solutions that will enable a low carbon future, and recently contributed to the Energy Data Task Force.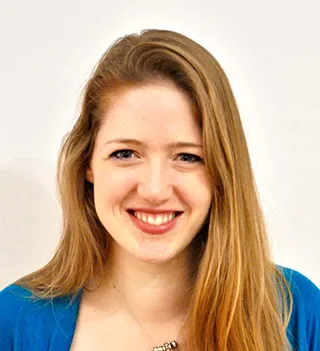 Olivia Carpenter-Lomax
Olivia is a chartered power engineer and consultant at Ricardo Energy & Environment, specialising in 'New and Renewable Energy' including the electrical and mechanical aspects of both generating and distributing energy, particularly concentrating on renewable generation and innovative 'Smart Grid' technologies.
Olivia is currently focused on innovation within energy networks and future energy systems, including technical innovation projects and future energy system projects of all sizes, both at bid stage and during implementation. She has been part of the Energy Sector committee since 2013, and has also been part of her local network committee, where she has previously held the posts of chair and events coordinator.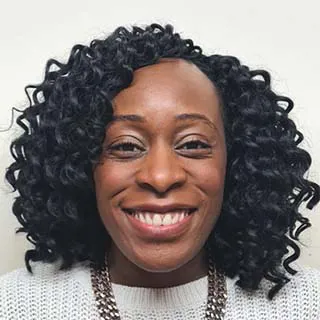 Erusa Adizie
I work as an Innovation Engineer for Drax, a power generation company.  My role involves looking into low carbon technologies, analysing research papers and discussing with cleantech start-ups and manufacturers about their innovative systems, and doing techno-economic analysis to further my company's ultimate purpose of being carbon negative as well as the UK'S aim for net zero. 
I have degrees in electrical and electronic engineering with management and safety and reliability engineering. I had various roles, all exclusively within energy.  From oil and gas services company working offshore on oil rigs, then for National Grid in Electricity Transmission.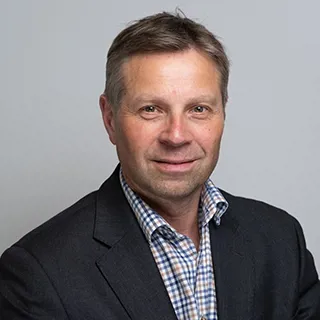 Peter Bingham
Peter is currently Interim Director of Analysis and Assurance at the Office of Gas and Electricity Markets (Ofgem), which has a primary duty to protect the interests of electricity and gas consumers. He has been with Ofgem for five years in his substantive role as Chief Engineer, ensuring that regulatory policy decisions take account of the technical challenges of the energy system, and network companies deliver value for money in the development and timely delivery of new infrastructure to enable net zero using a whole system approach, whilst maintaining and operating secure and reliable energy networks.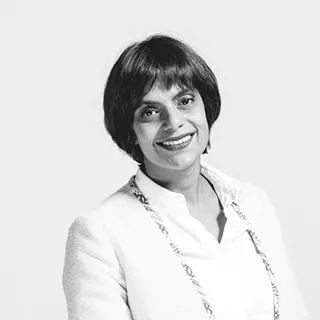 Charmaine Coutinho
Charmaine lead the consultancy businesses, focusing on business development, and content synergies across the business. Previously a Principal Analyst for Delta-EE's New Energy Business Model Service, she has over 15 years' experience in consultancy and energy companies. Her particular experience is with product and service innovation in the renewable energy sector. Prior to joining Delta-EE in July 2017, she spent 5 years at a small UK supplier, growing product lines and sales channels. Charmaine holds an Honours degree in Geography from the University of Cambridge.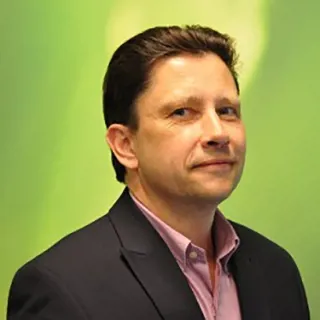 Andy Davey
Andrew is the Future Energy Systems Development Director at EQUANS UK & Ireland, leading business development, strategy and decarbonisation for the Urban Energy district heating and cooling business. Andrew has also worked for ENGIE UK & Ireland, Department for Business, Energy and Industrial Strategy (BEIS), Department of Energy and Climate and DEFRA in senior executive positions.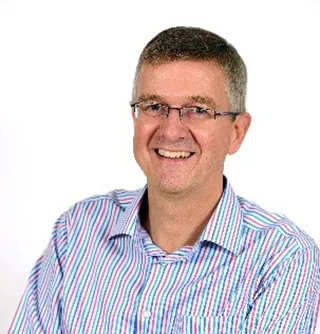 Jeff Douglas
Jeff Douglas is an energy systems specialist, and a Chartered Engineer and Fellow of The Institution of Engineering and Technology. His background is in electricity networks, having led on strategic development and network investment for a UK network operator. More recently he has worked on the decarbonisation of heat, and whole energy system integration for The Energy Technologies Institute and The Energy Systems Catapult.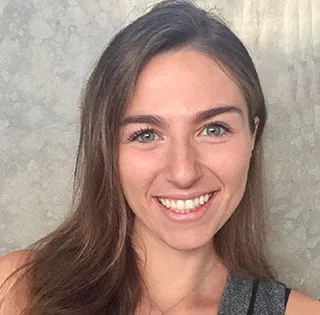 Anna Carolina Dowson
Anna is a Chartered Engineer and holds an Engineering Doctorate (EngD) focussed on bridging the gap between design and operational energy performance of non-domestic buildings.
Anna is leading the energy management strategy for Tesco to cost-effectively reduce the retailer's operational energy consumption and spend.
She played a pivotal role in shaping the Tesco's Science Based Carbon targets as well as its underlying Renewable Energy Roadmap, which will see Tesco run off 100% renewable electricity by 2030.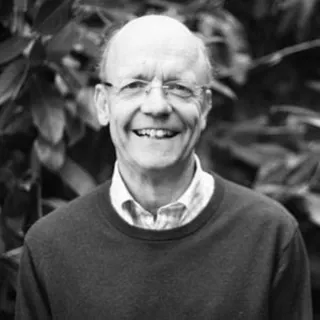 Mark Draper
Mark has over 35 years' experience in the power industry. He is currently the Executive Chairman of PeakGen, a company which he co-founded in 2010 and was previously Chief Executive there for over 8 years. The company specialises in building, owning and operating power plant to provide support services to the national grid. His career has encompassed a broad range of managerial and engineering roles in the power business and particularly at PowerGen plc – the UK energy business with an annual turnover in excess of £6bn. He has served as a Non-Executive Director of Slough Heat & Power Ltd and Renewable Power & Light plc.
Mark is a Chartered Engineer, Fellow of the Institution of Electrical Engineers and a Fellow of the Institute of Mechanical Engineers; he holds a Master's degree in Mechanical and Electrical Engineering from Cambridge University.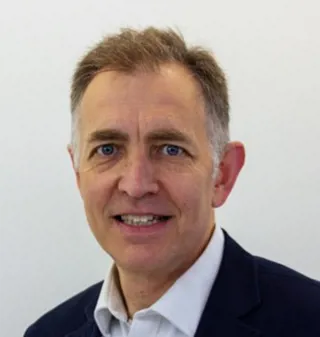 Erwin Frank-Shultz
Erwin specialises in the use of technology and data to improve decision making in asset management (e.g. predictive maintenance), operations and customer management. Key focus areas are: Use of Digital Twins, Analytics, AI and Distributed Ledger Technologies to address challenges in energy (smart grids, metering electric vehicles and generation) asset management and changes in the water industry.
He also has experience in the public sector (in asset management, maintenance management and logistics) and the financial services sector (in payments, settlement, retail banking and insurance). Erwin is a Certified IBM Executive Architect with over 25 years of experience in architecting IT systems, leading design authorities on large complex programmes and providing High Availability consultancy.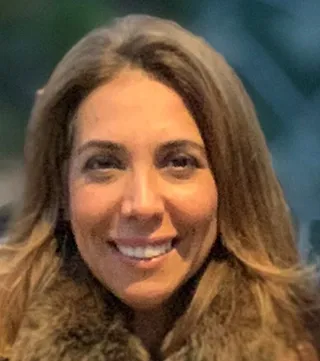 Ayssar Hanza
Ayssar Hanza is an Executive Risk Engineering Director with Ace Energy Group based in London. A dynamic leader with over 25 years of global experience in all aspects of Safety Engineering and Business Performance Improvements in both Operations and Projects.
Skilled in dealing with complexity and thrives in problem-solving achieving positive change at all levels. Ability to translate/execute technical/business strategies and systems into action plans that supported decision making at Executive VP Level. Provided global innovative strategies that target and actively engage both front line employees and senior managers.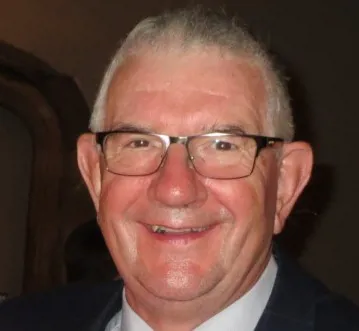 John Hill
John Hill is an independent adviser on Corporate Social Responsibility (CSR), Business Sustainability and Stakeholder accountability. He trained initially as an electrical engineer with Eastern Electricity and has held a succession of senior management appointments within TXU Europe, formerly Eastern Group. He was the first director of Norwich Energy Action campaign in 1989. He was appointed environment business manager for Eastern Group in 1994 and was the first corporate sustainable business manager for TXU Europe.
He was a Member of UK Electricity Association Environment Briefing Panel, UK Representative - (UNIPEDE) - Member of European Environmental Policy Group and Founder Member of the UK CO2 Emissions Trading Group (AEP).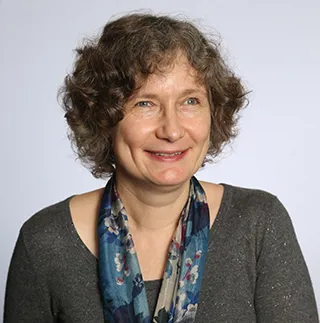 Katherine Jackson
Katherine Jackson is the Technical Director for WSP UK's Energy business, responsible for driving a culture of technical excellence and innovation. She is a chartered electrical engineer with over three decades of experience in the provision of technical support and specialist consultancy services to the energy sector.  She has experience in power generation, transmission, distribution, and industrial power system design, power system analysis, and future energy systems.  Her recent work has focused on energy innovation, including future network design, operation and technologies, energy storage, and developing thought leadership in hydrogen and CCUS. She has a long track record of external engagement with university-based postgraduate research, industry thought leadership groups and contributing to the IET. She is currently a member of the Energy Research Accelerator Industrial Advisory Board and the Centre for Energy Systems Integration Industrial Innovation Board.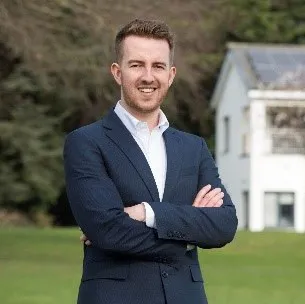 Sean Jones
Sean is an energy engineer at Siemens working on multi-energy systems software development. He has a background in research and development focussing on multi-vector energy, low-temperature heat networks, system optimisation and advanced process control. Sean is particularly interested in disseminating academic research in industry, this is a core part of his current role. Additionally, he is responsible for delivering new and innovative services for electric vehicles charging and predictive algorithms. Sean has a PhD from the University of Nottingham and was winner of the Association of Decentralised Energy's Innovation Award 2018.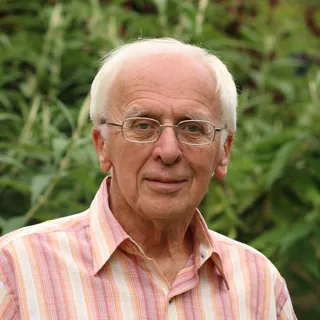 Roger Kemp
Roger Kemp spent 30 years in the energy and transport industries. After the merger of GEC and Alstom, he worked in Paris, including a period as Director of the Eurostar project team. Returning home, he became UK Technical and Safety Director of Alstom's Transport Sector.
In 2003, Roger took early retirement and joined Lancaster University as a Professorial Fellow in the Engineering Department. He was involved in energy policy, particularly transport and domestic heating and has been active in the IET and has given evidence on its behalf to government select committees. Following Storm Desmond, when Lancaster lost power for more than 24 hours, he wrote the RAEng report Living without Electricity, drawing attention to the critical importance of electricity in modern society. His second retirement was in July 2020 and he is now Professor Emeritus at Lancaster.
Roger is a Fellow of the IET, the RSA and the Royal Academy of Engineering.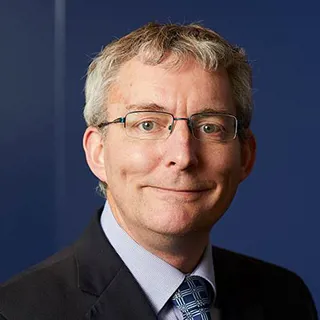 Matthew Knight
Matthew Knight is Head of Market and Government Affairs for Siemens Energy in the UK, where he spends his time making sense of the energy transition.
Matthew is a Chartered Engineer and a member of the IET Energy Policy Panel. He is on the Government's Carbon Capture and Storage Taskforce and Hydrogen Expert Group. Matthew has a background in electricity grid projects and offshore wind farms.
Matthew is passionate about customers, safety, collaboration and being a human being at work. He likes telling stories and is curious about the way culture drives human behaviour and especially energy politics.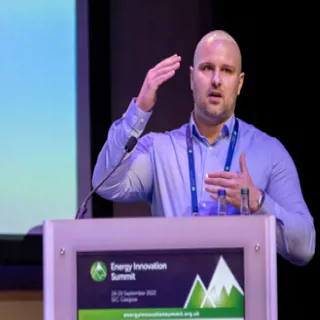 Maurice Lynch
Maurice is a chartered engineer with IET and holds EUR ING and CMgr statuses with the FEANI and CMI institutes.
He currently works as an Innovation programme manager within Electricity North West Limited. His role is to ensure the successful delivery of ENWL Innovation flagship NIC projects which are crucial to DSO transition for the organization.
He has over 18 years of experience in renewable power generation and distribution network operation. He has a degree in electrical engineering and a master's in leadership and engineering management.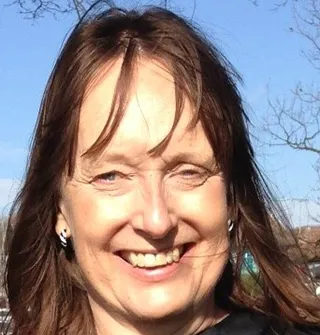 Valerie Lynch
Valerie Lynch is the founder of AND Technology Research Ltd, and, as a thought leader, is an active participant in a number of creative and electronic industry organisations. Her career began as a programmer/analyst for British Telecom and has involved creating digital and electronics-based solutions spanning the energy, health and industrial. In addition to her role at AND, Valerie undertakes research with the Cambridge University's Institute for Manufacturing into asset valuation and innovation is an advisor and consultant to companies creating and commercialising technology products.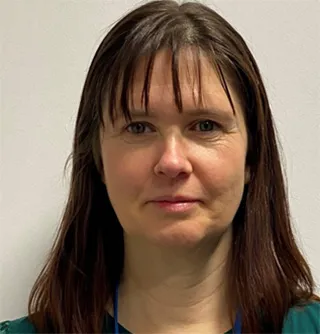 Amanda May
Amanda is a specialist in electricity transmission networks and provides thought leadership on climate adaption and energy transition.
She is a chartered engineer who has worked in the energy sector for over 20 years, in a career spanning distribution and transmission. Amanda is currently the Group Engineering Policy Manager with previous leadership positions focused on customer connections, investment, and network design.
Most recently Amanda was Head of Land Rights and Acquisitions at National Grid.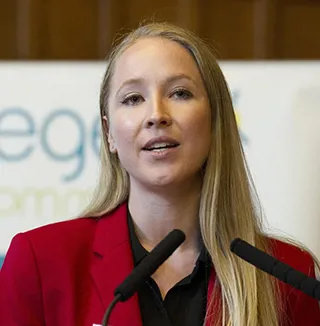 Lynne McDonald
Lynne joined UK Power Networks in 2010 and has 10 years utilities experience working within UK Power Networks' Innovation and Smart Grid Development teams. In that time Lynne has delivered new technical, commercial and customer experience solutions within a collaborative culture to advance business aims, help customers cut their carbon footprint, and put the UK on the path to Net-Zero. Lynne holds an MEng degree in Electronic and Electrical Engineering from the University of Strathclyde. She was named Engineer of the Year in the Women in Construction Awards 2016.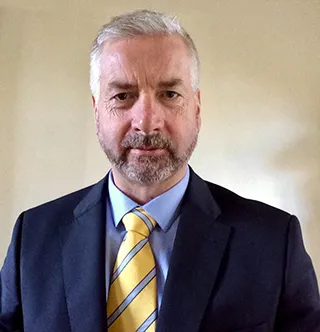 Chris Moore
Chris is a senior exec delivering international, transitional, disruptive energy businesses and flagship infrastructure investments. He has extensive experience across multiple energy vectors including hydrogen, wind, heat, solar, transportation, battery, EFW (inc. waste plastics).
Chris's career spans project acquisition, development, asset procurement, operations, global commodity trading, ESG policy, zero-carbon tariffs, and PE or infra funding. A seasoned MD, CEO, GP and iNED; managing stakeholder relationships, leading business planning & execution. He is customer and marketing-focused; with a track record of pioneering new innovative businesses at the $1bn level while building effective relationships and organisational capability.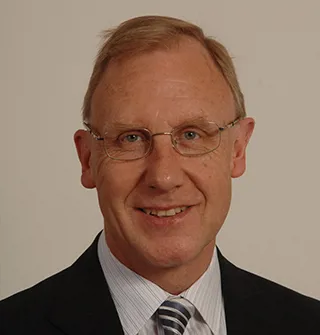 Dave Openshaw
Dave Openshaw is an independent consultant and director of his own company - Millhouse Power Limited - which provides consultancy services to the electricity industry, specialising in smart grids, innovation, asset management and power system design and development.
A chartered electrical engineer, Dave has a career background in electricity distribution and has previously held a number of senior management positions at UK Power Networks and its predecessors, including: Head of Asset Management, Head of Engineering Regulatory Strategy, and Head of Future Networks.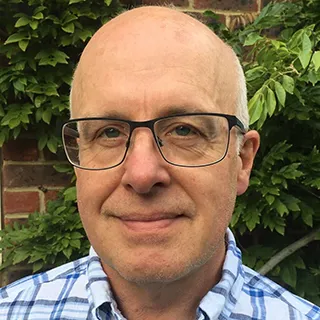 Robert Sansom
Robert is an independent consultant with nearly 40 years' experience in the electricity industry. This includes power station operations, networks (transmission and distribution), strategy, power project development and engineering consultancy.  He has a PhD from Imperial College researching the decarbonisation of space and water heating and has been involved in several heat-related studies, including exploring the potential role of hydrogen for heating in the context of achieving the UK's 2050 zero-carbon target.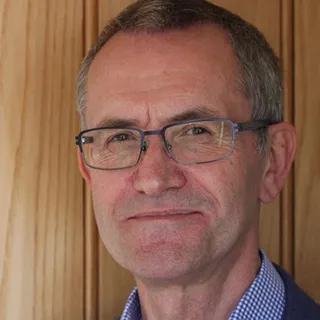 John Scott
John Scott is an independent consultant, based in the UK. He has 45 years experience of electricity distribution, transmission and regulation. His previous roles include Director of Engineering for National Grid, Technical Director for Ofgem, and Director Network Innovation for KEMA Consulting. He has been a Non-Executive Director at Smarter Grid Solutions Ltd and is currently an advisor to the aggregator Pearlstone Energy. He is a member of the management group for the Future Power System Architecture project (FPSA) being led by The IET and the Energy Systems Catapult.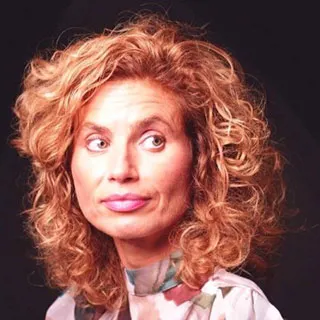 Biljana Stojkovska
Employed as the Renewable Energy Integration Leader, Innovation and Engineering by BP, Biljana is an experienced power system engineer with strong engineering and commercial acumen in network planning, operation and energy market services.
A dynamic leader who has successfully delivered substantial innovative engineering projects within uncertain and challenging engineering and commercial environments. Charted engineer and Fellow of the IET. Skilled communicator, experienced in presenting at international audience, collaborating across multiple sectors, stakeholders and government regulatory bodies.
Founder and chair of CIGRE UK Women's Network of highly respected international council for large electric systems CIGRE UK.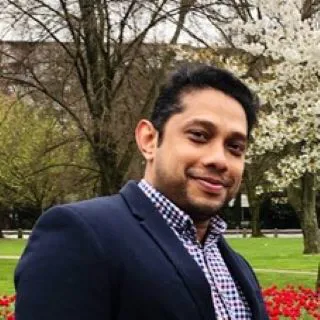 Tibin Joseph
Tibin is a power and energy systems professional who has been working in the energy industry for the past 15 years with a demonstrated history in the education, research and industrial sectors. He is a subject matter expert on power system studies with inverter-based resources such as offshore wind and HVDC interconnectors. Tibin has a PhD from Cardiff University and did secondments with National Grid, UK and China Electric Power Research Institute, Beijing, China.
Tibin currently works for WSP UK as Principal Engineer within their Energy business. He leads cross-border interconnector projects to increase electricity network resilience and security. He is the Technical Lead for the Celtic interconnector project between Ireland and France.
Tibin has also worked on flexibility markets, multi-vector energy sources and whole energy system integration during his time at Energy Systems Catapult. Tibin is an active contributor to CIGRE working groups and IEEE Task Forces.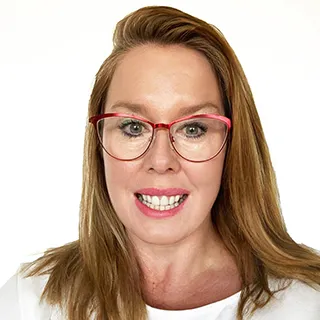 Hannah Rees

Hannah Rees is the IET Energy Lead who collaborates together with an Executive Committee of Members to produce strategic advice to Government, policy input and responds to consultations and media requests. Hannah supports the Energy Panel with industry-related campaigns, public affairs, and delivers thought leadership and energy-related technical reports. Hannah has worked within the energy 'fuel' sector with private conglomerates and public authorities, has a marketing degree, is PRINCE2 qualified and a masters in Business Management.

<!—Lead forensics script -->