Start of main content
Working with the Insight and Policy team, this volunteer-led panel provides strategic advice to Government, responds to consultations, delivers thought leadership and develops position statements and other materials within their fields of expertise. You can also view our members of the Digital Communications Group.
If you would like to find out more on the roles and responsibilities of the panel, become a member or have any questions, please get in touch with us today at policy@theiet.org.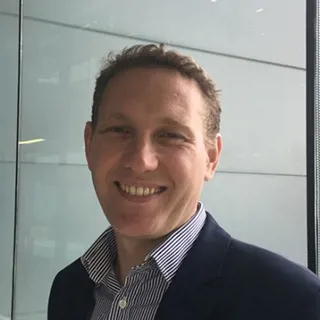 Chris Cartwright
Chris has spent his career identifying and implementing emerging/digital technologies. He is a Chartered Engineer and specialises in working with large organisations to create new business models and opportunities for cutting-edge technologies and then assisting with the implementation.
Chris is currently a Partner and Head of Utilities working to build the Capita Consulting business. He has previously worked for Capgemini, Infosys Consulting and Anagram Consulting in his 20-year career.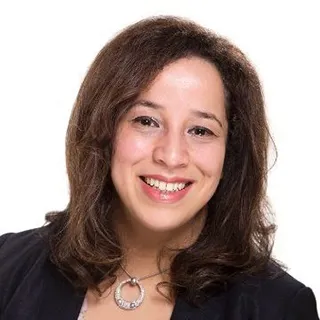 Nadia Abouayoub
Nadia Abouayoub has an MSc. in Computing and DESS in AI and Databases from the University of Dijon, and an MSc. in Formal Methods and the Security of Systems from Royal Holloway, University of London. She has been a member of several committees aiming to empower young people and women, especially in the finance and new technology sectors.
Nadia is the co-organiser of the Machine Intelligence Competition, run by the BCS SGAI, and has organised a number of workshops aimed at educating the general public about artificial intelligence. She launched her graduate career with JP Morgan and has accrued more than 15 years' experience within the investment banking sector, in such fields as Risk Management, Product Control and Technology in Trading Applications. She is currently a Strategist and Improvement Lead.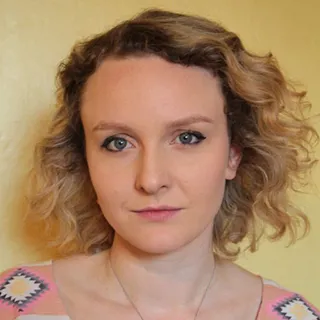 Catherine Allen
Catherine led the creation of two of the BBC's first VR experiences, and now, as the founder of Limina Immersive, sets up and curates content for VR cinemas in arts venues across the country. Her work is known for bringing immersive technology to the broader public who wouldn't describe themselves as early adopters. In 2018 her work shaping the VR sector was recognised through a prestigious Marie Claire Future Shapers award. Other awards include a BAFTA in 2014 for her work on the Disney Animated app and a Lovie in 2017 for the BBC VR documentary Easter Rising: Voice of a Rebel, which Broadcast magazine described as 'genre-defining'.
An accomplished writer and public speaker, Catherine has delivered two TEDx talks and has been an industry expert for the BBC's Today and Click programmes, as well as The Guardian, The Economist, Wired magazine and TechCrunch.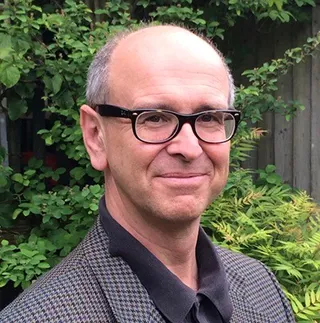 Eddie Alleyn
Eddie enjoyed over thirty-five years' experience in UK Government service, in the defence, security and foreign affairs fields. For most of the last fifteen years of his Government career, he was responsible for leading teams applying technology creatively to solve real-world business and cyber-related problems for the UK's Ministry of Defence and for the Foreign and Commonwealth Office (FCO).  From 2011 to the end of 2016 he was Chair and CEO of HMGCC, an executive agency of the FCO, specialising in the engineering, manufacturing and integration of secure communications and other systems for Government.
Since 2017 Eddie has acquired a portfolio of Executive, Non-Executive Director and Advisory roles in the technology start-up and cybersecurity domains in the UK, with a focus on London and Oxford.  He is a Fellow of the IET.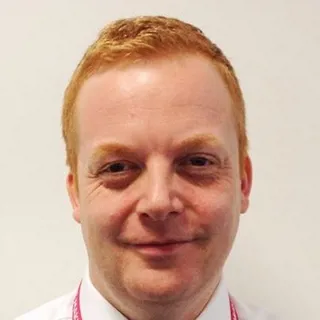 Colin Birchenall
Dr Colin Birchenall MSc MIET is the Chief Technology Officer for the Digital Office for Scottish Local Government and the Chief Digital Officer for Glasgow City Council. He is responsible for the Digital Glasgow Strategy, which sets out a vision for Glasgow to be a top 20 global digital economy and recognised as one of the most innovative and pioneering smart cities in the world.
Colin has ten years of local government experience but spent the first ten years of his career at BT, initially as a graduate engineer developing AI planning tools at Adastral Park, moving into BT Global Services to oversee European-wide systems design to launch the global BT MPLS product, through to being responsible for engineering standards for internal systems for the BT Group CIO office. Colin's PhD applied fuzzy set theory to the planning of optical access networks and he has an MSc in Optoelectronic Engineering.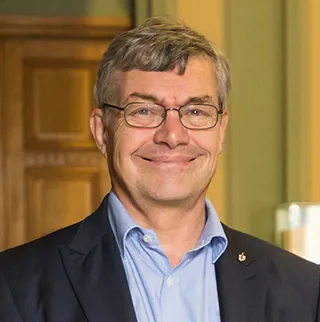 John Canning
John's background is in the development of electronic hardware, software and systems, as well as system performance and risk modelling. His last nuclear experience was back in the mid-1980s and involved developing and implementing a large safety-related control and monitoring system with Logica. He has 40 years' experience in the industry, working in many sectors including defence, government, space and transport and logistics. He has a strong project background, having run several large-system fixed-price supply projects, as well as holding Divisional and General Manager Positions.
For the past 19 years, he has been with Virkonnen, specialising primarily in safety assessments. John is a member of the IET System Safety and Security TPN, a past Chair of the BCS/IET/SaRs/IMechE Working Group on ISAs (Independent Safety Assessment) and is active in the working group activities.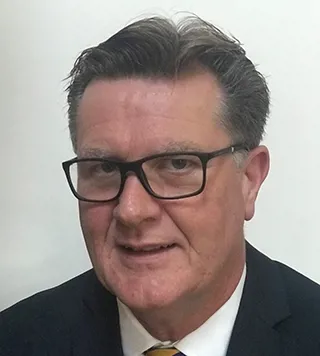 Ashley Davis
Ashley Davis has significant cross-discipline expertise spanning infrastructure, high-performance data centres, trading facilities and cloud communities, serving financial services and technology sectors. Ashley has led over 1msqft of data centre development and ~4msqft of HQ assignments for UBS, JP Morgan, Lehman, Deutsche and Morgan Stanley, and early-stage corporate development within the data centre sector.
Ashley is a Non-Executive Director with Green CH, and most recently was Managing Director with UBS responsible for data centre strategy and engineering. Ashley has worked in Asia, Europe and the US. Ashley has a keen interest in 'mission-critical platforms' and 'high-availability' principles.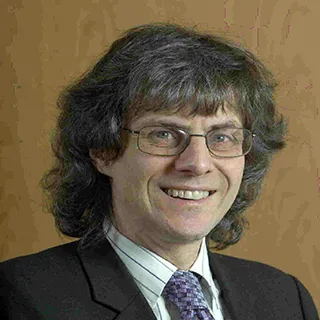 Dai Davis
Dai Davis is a Technology Lawyer and Chartered Engineer. He holds Masters degrees in both Physics and Computer Science. Dai has for decades been recommended in the Legal 500 and in Chambers Guides to the Legal Profession. Having been the national head of Intellectual Property Law and later national head of Information Technology law at Eversheds, Dai is now a partner in his own specialist law practice, Percy Crow Davis & Co. He has a nationwide legal practice based in London, Yorkshire and Manchester.
Dai advises clients on Information Technology law, Intellectual Property law and Data Protection issues. Dai is a non-executive director of FAST (The Federation Against Software Theft) and a Freeman of the City of London through the WCIT (Worshipful Company of Information Technologists). He is primarily a transactional lawyer, drafting and helping clients to negotiate agreements in his specialist area.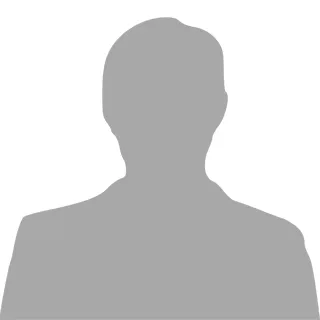 Alexandra Deschamps-Sonsino
Alexandra Deschamps-Sonsino is an interaction designer, product designer and entrepreneur. She was named first in a list of 100 Internet of Things Influencers (Postscapes, 2016), second in the Top 100 Internet of Things Thought Leaders (Onalytica, 2014) and in the Top 100 Influential Tech Women on Twitter (Business Insider, 2014). She is the founder of the Good Night Lamp.
Alexandra is also the Director of designswarm, a strategic consultancy focusing on the Internet of Things. Some of her clients include BBC R&D, P&G, British Gas, EDF R&D and Nominet, British Telecom and others. She was co-founder and CEO of Tinker London, a smart product design studio. Tinker was the first distributor of the Arduino platform in the UK. Her work has been exhibited at the Museum of Modern Art in New York, the Victoria & Albert Museum and galleries around the world.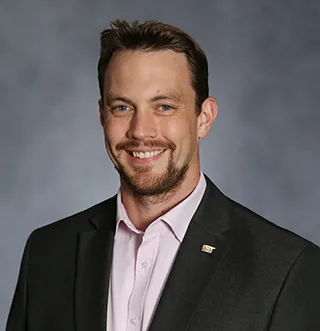 Joe Dunn
Joe Dunn is a 2007 Computer Science graduate of Cardiff University and has been an active IET volunteer with the Solent Local Network since 2008, holding many positions including Young Professionals Team Leader and Local Network Chair. Joe won the IET's Paul Fletcher Young Professional Award in 2015 and joined the IET Council and Volunteer Engagement Board in 2016.
In his career since joining BAE Systems in 2008 as a Software Engineer, Joe has delivered many engineering and managerial roles, with a recent focus on underwater autonomy and future technologies.
Ian Golding
Ian Golding has been a Chief Information Officer, Chief Technical Officer and Data Privacy Officer leading global commercial technology programmes for over 20 years. He is currently Interim CIO at The Natural History Museum, developing the Technology Strategy and Vision to support its dual role as a centre of excellence in leading scientific research and as a world-leading museum.
In 2017 As the RNLI's first CIO (Interim) he created the Institution's first digital, information and technology strategy including the new capability for fundraising, predictive analytics and data-based insights. Ian was recently Interim IT Director at Southern Housing Group and prior to Interim roles was Group CIO, Data Privacy Officer and Senior Partner for The ERM Group. He is a Fellow of The Institute of Directors, a Fellow of the Royal Society of Arts and a Chartered Professional Fellow of The BCS. He is also an investor and mentors digital start-ups.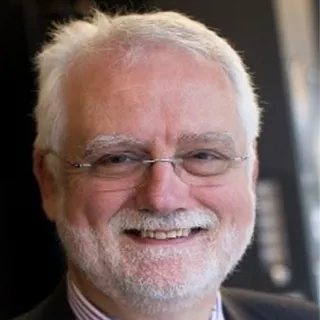 Chris Hankin
Chris Hankin is Professor of Computing Science at Imperial College London. His research is in cybersecurity and data analytics. He has held various senior roles at the College and, since 2010, has been Director of the Institute for Security Science and Technology.
He also directs the NCSC/EPSRC Research Institute in Trustworthy Industrial Control Systems. Professor Hankin is a Fellow of the IET.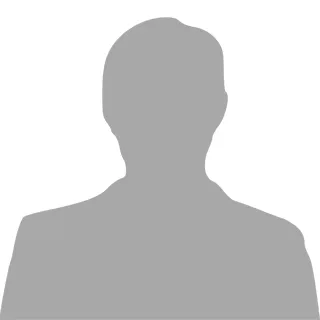 Preetam Heeramun
Preetam Heeramun is a strategic thinker, Chartered Engineer and Technical Product Manager with over ten years' experience in telecommunications, mobile/wireless/satellite communications, software and hardware development. He possesses knowledge and hands-on experience with technology - both hardware and software - at all stages of the product development lifecycle.
He has experience of working in and managing small and large-scale projects involving multi-sited, cross-cultural/functional teams to research, develop and launch innovative products globally. Preetam has an appetite for generating ideas and growing them into innovative products, services and solutions, and is a champion for generating and farming ideas, developing cultures for innovation and supporting tools/processes for engaging individuals and teams.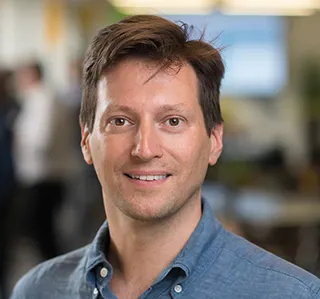 Gareth Hewlett
Gareth is an experienced Engineering Leader, with over twenty years' experience across a wide range of disciplines including electrical, instrumentation, telecoms, data and digital technologies.
Gareth is a Member of the IET and also completed an apprenticeship, B.Eng in Electronic Engineering and Post Grad Diploma in Financial Strategy.
He is currently a Director in Consumer CTIO at BT focusing on 5G and Digital Transformation.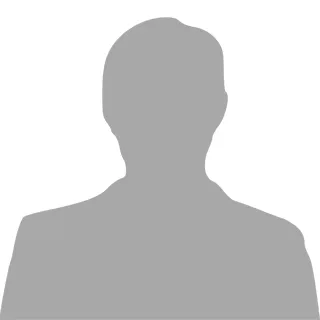 Virginia Hodge
Virginia Hodge is an influential consultant specialising in complex international business environments who delivers cost-effective solutions by effectively engaging with stakeholders at all levels of an organisation. Her experience includes: Non-Executive Director of the largest European Professional Engineering Institution; business process re-engineering resulting in 80% FTE savings and extensive international experience working widely in Europe, America and the Middle East.
She has a reputation as an excellent communicator with first-rate interpersonal and leadership skills, possesses strong technical and analytical skills with a practical problem-solving approach and is known for inspiring young engineers including supporting those in minority groups. Virginia is a Trustee of the IET.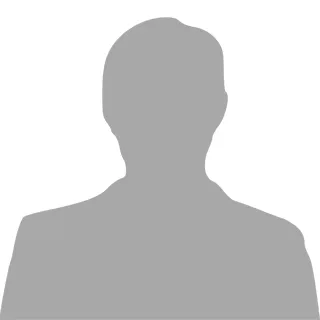 Wayne Horkan
Wayne Horkan FBCS CITP, FIET CEng, FIoD, MCGI, SMIEEE is a talented, successful and experienced technologist and business leader with an extensive career in IT/IS over 19 years, specialising in architecture, systems engineering and the composition, delivery, and implementation of ICT systems. He currently offers interim business and technology consultancy services with his most recent contracts being with high-profile brands such as Mitchell's and Butler's, Manchester United, Thomas Cook and HSBC.
He previously spent nine years at Sun Microsystems, with the last three as Chief Technology Officer for the United Kingdom and Ireland, delivering project and programmes to Sun's largest and most prestigious customers and providing executive technology leadership to the UK organisation. Outside of his daily work, he is a Non-Executive Director at Street UK, a charity involved in tackling social and financial exclusion.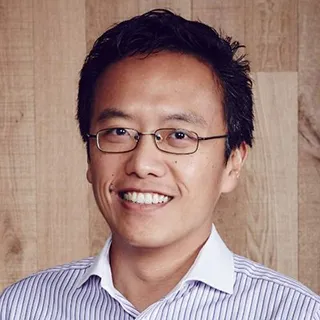 Hoi Lam
Hoi is Head of Developer Relations for Android Machine Learning at Google. He was part of the launch team for Wear OS by Google (previously Android Wear), Chromecast, Google Glass Enterprise Edition, and the Google Beacon Platform.
Prior to Google, he founded Exahive to disrupt the mobile commerce marketplace and was an Equity Research VP at Deutsche Bank and Citigroup covering technology companies. Before banking, he was a product manager/application architect at Accenture. Hoi holds a Master and Bachelor degree in Space Engineering from the University of Cambridge.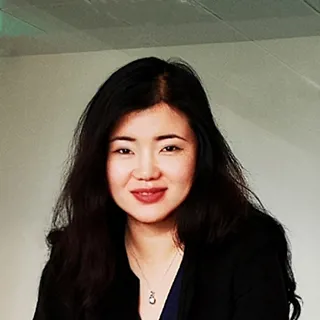 Sylvia Lu
Sylvia Lu is an award-winning engineer with over 11 years' industry experience in wireless communications R&D, cellular modem developments, global standards, technology strategy and innovation. Currently employed by u-blox, a global leader in wireless and positioning semiconductors and modules for the industrial, automotive and consumer markets, Sylvia has been instrumental in the evolution of cellular connectivity standards for the Internet of Things to enable economies of scale. Sylvia was also elected to the Board of Directors of Cambridge Wireless Ltd.
Sylvia serves on the UK5G Innovation Network Advisory Board, which supports the UK as a global leader in the development and adoption of 5G as well as providing impartial, industry-focused, independent advice to DCMS on its future plans for 5G development. Sylvia is the DevelopHer Tech Star 2017 Winner and has been recognised for her work in promoting gender diversity in tech.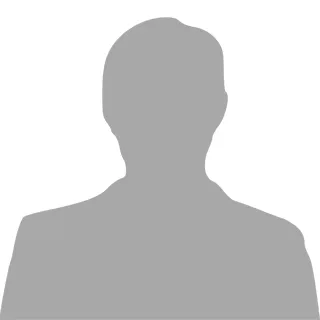 Andrew McAllister
Andrew McAllister is a forward-thinking advocate of change and a Chartered Engineer who thrives in challenging, high-growth environments focusing on revenue and value. Andrew is skilled in rapidly building customer relationships and influencing senior decisions to help deliver complex programmes of change at pace. He is military-trained, operationally experienced and an empowering leader who encourages innovation builds committed teams and achieves outstanding results.
He is currently leading a UK-wide department through transformation in one of the world's most exciting hyper-growth tech companies, with current annual revenues of over $1bn. Andrew also specialises in C-level engagement across the customer base, advising on approaches to big data analytics, cybersecurity and IT operations.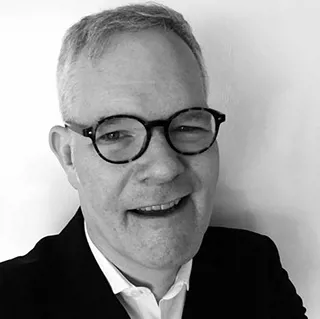 Alastair McCullough
Alastair McCullough FIET has helped organisations with leading technology strategies and solutions for nearly thirty years and has specialised in data architectures, analytics, business intelligence and management information reporting solutions since founding the UK office of Seattle-based metadata software company Noetix Corporation. Alastair founded the Data and Analytics Competence Strategy Community for IBM in 2011. He has lectured in IT Architectures annually at Imperial College for eight years, and was IBM Data Themes Lead at the Cambridge Service Alliance, Cambridge University for six years. Alastair read for his Bachelor's degree in Business at North London Polytechnic and for his Master's in Business Systems Analysis and Design at City, University of London.
He is an IBM Certified Expert Architect, an IBM Certified Expert Consultant, an Open Group Certified Master Architect, a Fellow of the IET, a Fellow of the Institute of Directors, a Fellow of the British Computer Society, a Fellow of the Royal Society of Arts, a Chartered Information Technology Professional and a Chartered Management Consultant. Alastair is an Enterprise Information Architect and the Data and Analytics Competence Strategy Leader, EMEA, with IBM Services.
Catherine Mulligan
Cathy Mulligan is Professor of Computer Science and Director of the DCentral Lab that investigates digital technologies for social good and sustainability at Instituto Superior Técnico, University of Lisbon. Cathy is a cross-disciplinary researcher working at the boundaries of economics, sustainable development and digital since 2006. She has led multiple research projects across the UK, EU, Australia, India and Malaysia. She is a member of the World Economic Forum's Data Policy Council and has consulted at senior levels for the UN, OECD and various governments across the world. She is a Visiting Lecturer at Imperial College and Honorary Senior Research Associate in the computer science department at UCL. Cathy has over 25 years' experience in senior corporate and research roles and has written 7 books on digital technologies.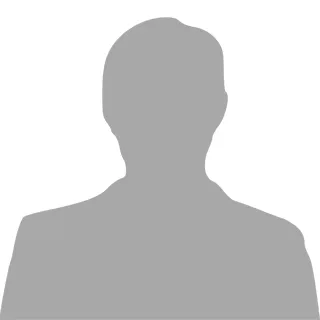 Radouane Oudrhiri
Radouane has extensive experience in leading world-class software and data-intensive system developments in different industries from Telecom to Healthcare, Nuclear, Automotive and Financials. Radouane is a Lean/Six Sigma Master Black Belt with a speciality in high-tech, IT and software engineering. He is recognised as the leader and early adaptor of Lean/Six Sigma and DFSS to IT and Software.
He is a fellow of the Royal Statistical Society (RSS) and member of the ISO Technical Committee (TC69: Applications of Statistical methods) where he is a co-author of the Lean & Six Sigma Standard (ISO 18404) as well as the new standard under development (Design for Six Sigma). He is part of the newly formed international Group on Big Data (nominated by BSI as the UK representative/expert). Radouane has been Chair of the working group on Measurement Systems for Automated Processes/Systems within the ISPE (International Society for Pharmaceutical Engineering).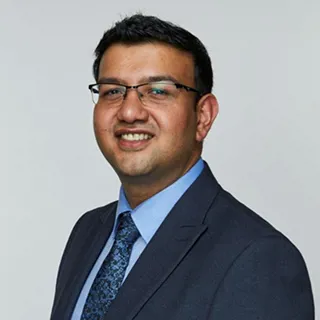 Umang Patel
Umang has gained more than 20 years' experience across the water, transport and energy sectors and benefitted from a wide range of perspectives from roles in contractor, consultancy and joint venture organisations. His passion for engineering and deep technical expertise have helped deliver some of the largest and most complex design and build projects throughout the UK, Europe, Singapore, the Middle East and Bangladesh. By championing the use of technology and digital tools he has helped to support the drive for the development of more sustainable solutions which has led to better social outcomes. 
Umang is a technical director at Mott MacDonald and a member of their Global Water Sector Board. His focus is on effectively combining the best people from an extensive talent pool with the optimum technology to drive consistency and efficiencies on project delivery. He is also Mott MacDonald's Global Practice Leader for Electrical, Instrumentation, Control and Automation engineering, responsible for providing strategic leadership and direction to the business.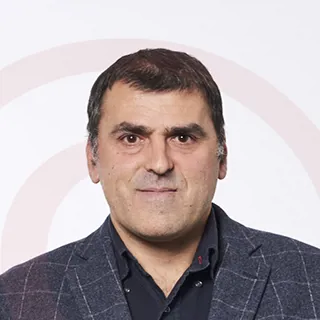 Maurizio Pilu
Maurizio Pilu is a professional with 25 years of digital technology, R&D, innovation, strategy, investment and commercialisation experience built at the individual contributor, team leader and management/executive levels. He has been busy in the past seven years driving the digital and Internet of Things (IoT) agenda at UK level, leading multi-million-pound innovation programmes and helping set up and run a £50m national technology and innovation centre.
The earlier part of career was spent in corporate R&D in imaging, computer vision and multimedia, and innovating in algorithms, products and services. He later moved on to technology and innovation strategy, management, executive and board roles. He has experience in early-stage university spin-outs, working in the UK government's Innovation Agency on major national innovation programmes, and in the past five years has helped set up and run the UK's first national technology and innovation centre in digital technology.
Steve Schneider
Professor Steve Schneider is Director of the Surrey Centre for Cyber Security at the University of Surrey. His research interests include trusted systems, data privacy, and formal modelling and verification. 
He researches secure electronic voting systems and led the team that developed the secure back-end of the vVote verifiable voting system used in the Victorian State Election in 2014. 
He is a Fellow of the IET, a member of the IET Digital Panel, and is Chair of the Working Group on Electronic Voting.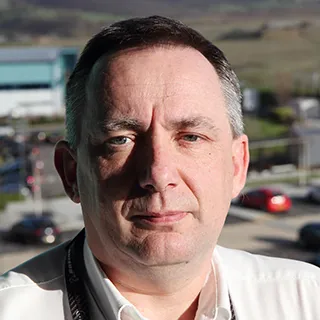 Rab Scott
Rab Scott is Head of Digital at the University of Sheffield's Advanced Manufacturing Research Centre (AMRC). He has been a member of AMRC staff since its beginning in 2001, initially heading up the Virtual Reality and Simulation activities and now leading on the strategic development and implementation of digital solutions across the whole organisation.
Rab sits on the High-Value Manufacturing Catapult's Digital Strategy Team and their VR and Visualisation Forum. He also sits on the Steering Committee of Immerse UK, the UK's body for immersive technologies, and is a Visiting Professor at the University of Strathclyde.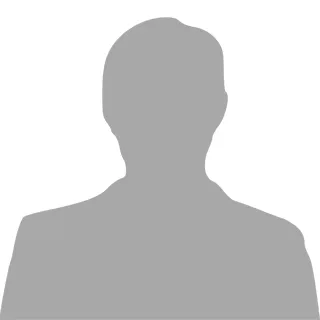 Noel Sharkey
Professor of AI and Robotics, University of Sheffield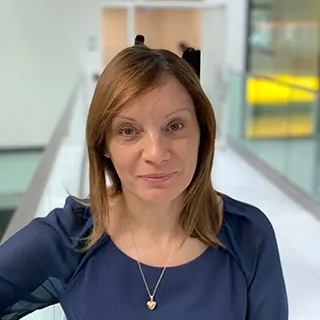 Vinnett Taylor
Vinnett has spent her career acting as the entrepreneurial and commercial lead of multi-million-pound partnership opportunities and has a long, successful track record of first-to-market launches. In her previous role as Head of Internet of Things Sales (IoT) at O2, Telefonica UK, she lead a dedicated team. Vinnett was a recognised IoT thought leader and a regular speaker at government policy and industry conferences.
Prior to O2, Vinnett founded and ran a technology management consultancy company, which assisted businesses at all stages from start-ups, through growth companies and scale-ups to blue chips. Vinnett has provided strategic IT, telecommunications, M2M and IoT solutions for customers, in addition to publishing papers on the IoT. Previously, Vinnett was a partner director working at several companies including Orange, EE, Toshiba and Symantec.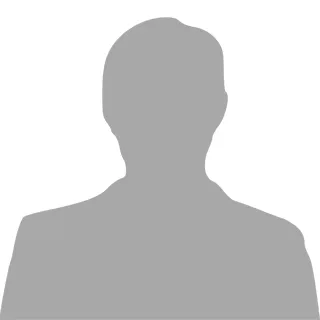 <!—Lead forensics script -->