Start of main content
Design and Production Sector Executive Committee
Working with the Insight and Policy team, this volunteer-led panel provides strategic advice to Government, responds to consultations, delivers thought leadership and develops position statements and other materials within their fields of expertise.
If you would like to find out more on the roles and responsibilities of the panel, become a member or have any questions, please get in touch with us today at policy@theiet.org.
Jeremy Hadall
Jeremy is currently exploring new consulting and employment opportunities, after a successful ten-year spell leading the Manufacturing Technology Centre's work on intelligent automation.
A technology leader with over 20 years' experience, he has been developing automation systems across a range of industries since leaving university working with manufacturing and automation companies such as Ford, GM, Nissan, Rolls-Royce, Airbus, Kuka, Tesco, ABB and Siemens. For the last ten years, he has led the development and adoption of novel robotics and automation technologies across industries with a particular focus on the use of robotics by small and medium enterprises to improve productivity and employee safety. He was closely involved in writing the IET's 'Guide to Implementing Industrial Robots' and developing its Horizontal Innovation™ initiative.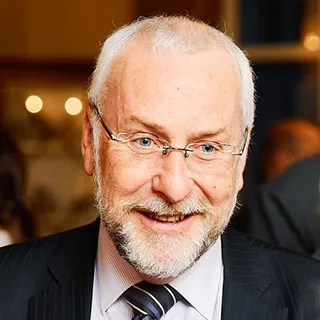 David Wright
David Wright is Director of Strategic Relationships at Coventry University, part of the team responsible for identifying, developing and implementing major projects and investments which are driving the university's research agenda forward.  He is based at the National Transport Design Centre, a project conceived by David, which opened in May 2017.
His career has been primarily in the automotive sector, including Land Rover and Morgan Motor Company. David joined the Manufacturing Advisory Service – West Midlands in 2002 as its first Chief Executive, a position he held for almost 7 years, delivering significant business improvement to hundreds of manufacturing SMEs in the West Midlands. He is the Lead for the UK Automotive Council Technology Group Design work-stream, is a Board Member of the Low Carbon Vehicle Partnership and a Fellow of the IET.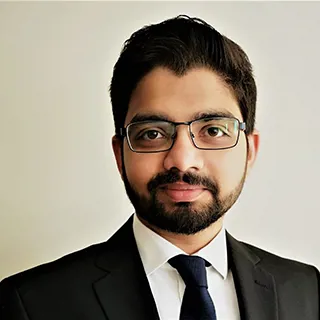 Antariksh Akhave
Antariksh Akhave is a Chartered Engineer currently working as the Lead Digital Manufacturing Systems Engineer at Caterpillar Perkins Ltd in the UK. He is experienced in delivering manufacturing engineering projects for automotive clients. Over the years, he has gained experience in delivering manufacturing process developments and industrialize the future model vehicles in Jaguar Land Rover.
He had also been the Lead in Research and Innovation for SEGULA Technologies UK for delivering business development and strategic management advice to implement new ideas. His role as a Lead was to develop new partnerships in industry for collaborative research projects. His professional interests include digital manufacturing and developing robust solutions for integrated business-wide manufacturing applications.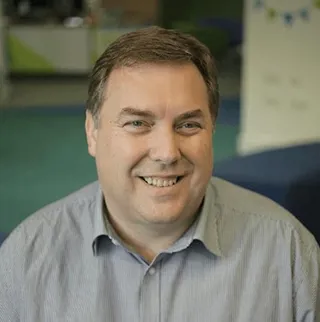 David Baglee
David Baglee is Professor of Advanced Maintenance and Head of the School of Engineering at the University of Sunderland.  David has worked on many international projects developing new asset management and manufacturing systems within automotive, food and drink and subsea industries.   David is chair and founder of the North East Maintenance Forum which has worked closely with 400+ companies to develop new innovative and sustainable maintenance strategies.  The success of this forum has enabled David to launch the UK maintenance forum with partner universities and manufacturing supply chains throughout the UK.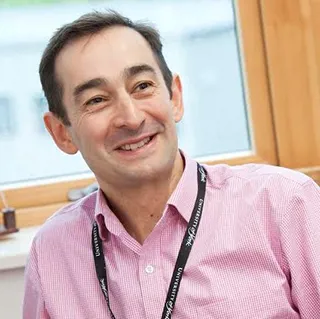 Peter Ball
Peter Ball leads business and community engagement in the University of York Management School and researches at the interface between academia and industry. His passion is addressing research challenges and opportunities in manufacturing, especially sustainability.
His work includes circular economy, peer-to-peer learning between companies, barriers and enablers for advance and more generally addressing manufacturing productivity. Recent projects include mapping manufacturing food waste, environmental practice sharing in brewing, digitally enhanced asset services, manufacturing productivity gaps and peer-to-peer learning for sustainability practices in the food and drink industry. He leads the sectors work on sustainable manufacturing, authoring several publications, serving as a judge on the E+T Innovation Awards and presenting the IET's position at industry and business events.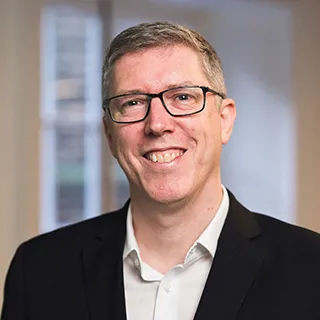 Steve Brambley
Steve Brambley is the Chief Executive of GAMBICA, the Trade Association for Instrumentation, Control, Automation and Laboratory Technology in the UK. He leads GAMBICA in being a highly collaborative and influential organisation, engaging with a diverse range of stakeholders including UK and European governments, associations, institutions, industry & manufacturing, media and events companies and standards bodies. He has over 14 years of trade association experience at GAMBICA with previous roles in public affairs and the industrial automation sector.
Steve also brings previous experience from the automotive industry, having worked for the Michelin Tyre Company and the Dana Corporation in management roles across manufacturing, quality, logistics and engineering. He has a degree in Mechanical Engineering from Loughborough University. He is passionate about the positive influence that technology can bring to UK industry, with a view to generating growth, protecting the climate, ensuring health & well-being and driving innovation in the UK.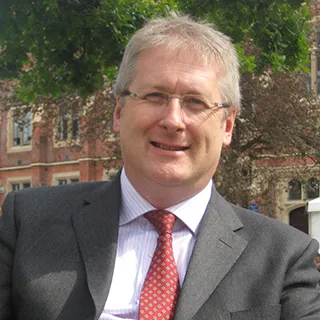 John Clarkson
John Clarkson is Professor of Engineering Design at the University of Cambridge and Director of the Cambridge Engineering Design Centre. His research interests are in the general area of engineering design, particularly the development of design methodologies to address specific design issues, for example, process management, change management, healthcare design, inclusive design and automotive design. Previously he worked in the Technology Division of PA Consulting Group.
John is currently leading a team with the Royal Academy of Engineering, the Royal College of Physicians and the Academy of Medical Sciences to develop Engineering Better Care, a systems approach to health and care redesign and improvement, and an accompanying toolkit for Improving Improvement. He is a Fellow of the Royal Academy of Engineering, the Institution of Engineering Designers and the IET.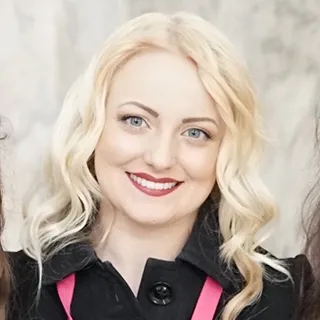 Jessica Leigh Jones
Jessica Leigh Jones is Co-Founder and Chief Executive Officer of iungo solutions, the CareerTech start-up with a vision to create an international brand for apprenticeships. She is Executive Chair of the Engineering Education Scheme Wales, Vice-Chair of WJEC/Eduqas and a Non-Executive Director for the Institute of Apprenticeships & Technical Education (IfATE). She was appointed a Visiting Professor for Employability and Professional Skills at the University of Wales Trinity St David (UWTSD) through the Royal Academy of Engineering in 2020.
Jessica is a Chartered Quality Professional and Associate Member of the CIPD. She has received the Freedom of the City of London and featured in the 2018 Forbes 30 under 30 Europe list and the 2020 Who's Who list of influential people affecting British life.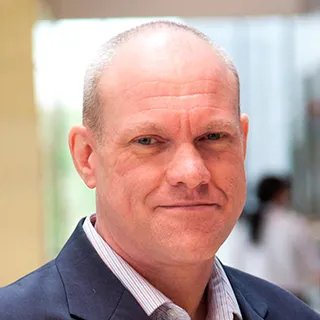 Alan Norbury
Alan Norbury is the Chief Technologist for Siemens plc Digital Industries division - a leading global supplier of industrial plant and software, manufacturing automation and drive technologies to industrial customers across the UK and Ireland. Since 2011, Alan has worked closely with the High-Value Manufacturing Catapult centres. As Chief Technologist he dedicates his time to developing leading technology innovation to benefit Siemens UK manufacturing facilities and Siemens industrial customers.
Alan is a regular Industry 4.0 keynote speaker, Visiting Professor at the University of Nottingham, Chartered Engineer, Fellow of the Institution of Engineering and Technology, Fellow of the Institute of Innovation and Knowledge Exchange, member of the IET Design and Production Sector Executive Board, Advanced Manufacturing Research Centre Board, Liverpool City Region Advanced Manufacturing "Making It" Board and Cranfield University Industrial Advisory Board.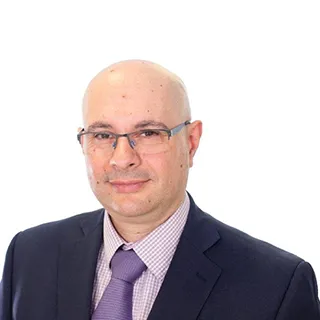 John Patsavellas
John Patsavellas is a senior lecturer in manufacturing management in Cranfield University with over 20 years' manufacturing management experience gained from a variety of industries including steel, food, paper products, pharma, fashion, building products and sanitaryware ceramics.
He has worked around the world, managing, buying, moving and building factories and deploying advanced technologies. He has an honours degree in mechanical engineering design from the University of Huddersfield, an MSc in manufacturing systems and management from the University of Bradford and an MBA from the University of Kingston.
His special interest is in driving optimum efficiencies by the successful integration of people in the modern industrial reality, as well as designing the future aspects of sustainable productivity in high-value manufacturing.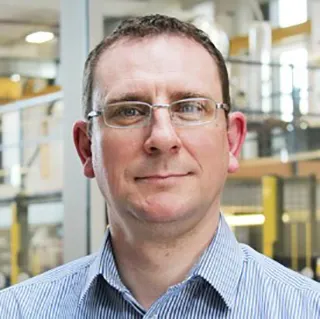 Allan Rennie
Allan Rennie is Professor of Manufacturing Engineering and Director of the Lancaster Product Development Unit, a group he established in 2002. He has been an active researcher in the field of additive manufacturing since 1995, helping to establish one of the first commercial service providers of what was termed 'Rapid Prototyping' at that time and has witnessed the transition from that of being used solely for prototyping to the widespread direct manufacturing operations for which the technology is now deployed across many industry sectors.
Allan's group, under his direction, has secured c.£20M of funding since 2002, enabling projects with over 1000 external organisations, from short student projects to large, multi-partner, international collaborations. In 2020, with colleagues at Loughborough University, he launched the EPSRC Funded 'Design for Additive Manufacturing Network' to bring together and co-ordinate expertise from across the UK in this exciting and important domain.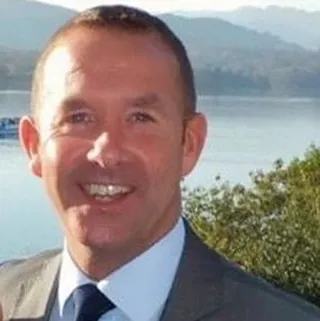 Pat Walsh
Pat Walsh is Group Electricity and Operations Technologies Engineering Manager with Nestle UK&I Limited and over 18 years' experience working in the business with extensive knowledge of the Company's estate and operations.
Having originally completed his BEng (Hons) at Birmingham City University, Pat is today EUR Ing, a Chartered Engineer and Fellow of the IET. He enjoys the challenge of bringing new technologies into the food and beverage industry, working at the market and global level, determining new technologies and bringing rapid change across the business. 
Passionate about inspiring the next generation of manufacturing engineers, Pat supports younger engineers across the business and acts as an IET mentor developing and supporting engineers on their pathway to professional registration.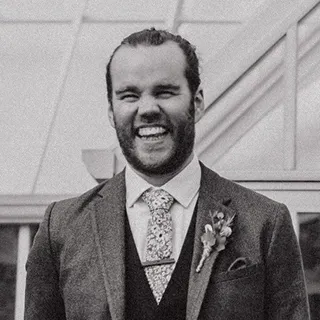 Shaun Williams
Shaun Williams is Lead Creative Strategist for Manufacturing & Materials Technology within BAE Systems' Air Sector. This entails pursuing world-leading technology development alongside external collaborative partners for application to BAE Systems' current and future programmes. In June 2020, Shaun was appointed Creative Director for the 'Future of Work' cultural transformation programme for BAE Systems Air Sector, alongside his day-job commitments.
Shaun has a creative and business background and has previously held various commercial, project management and strategic positions across BAE Systems' Submarines & Air Sector businesses. 
His professional passions include graphic design, imaginative technology, data analytics, horizontal innovation & entrepreneurship. He holds a first-class BBA degree from Lancaster University's Management School and in 2019 achieved Chartered Project Professional (ChPP) status from the Association of Project Management.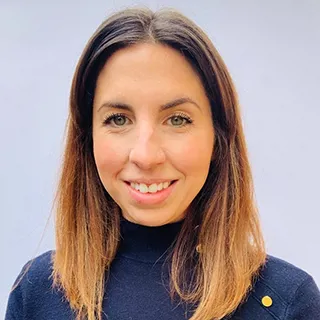 Anna Whiteley
Anna Whiteley is Design and Development Engineer at the AMRC and has over 12 years' experience in research and industrial design engineering after completing her degree in Product Design at the University of Huddersfield. She brings experience in additive manufacturing, novel work holding for aerospace components, and capability in leading the design and development of innovative delivery systems of injectable devices during her time at Bespak.
Anna has been instrumental in delivering a cost-benefit-analysis and technical case study programme to improve methods of manufacture for UK defence. Anna has authored digital publications on additive manufacturing cost reduction techniques. She is currently focussed on digital project management working with large organisations to adopt new technology practices. She is an associate engineer who frequently supports programmes run by STEM and has been recognised for inspiring young engineers. She has also been supporting the Athena SWAN charter which identifies commitment and advancement of gender equality.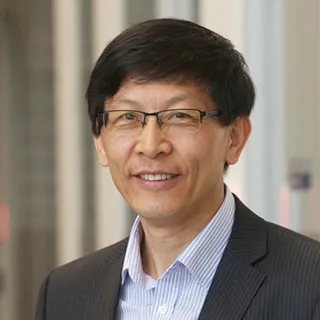 Xiu-Tian Yan
Xiu-Tian Yan is a Professor in Mechatronic Systems Technology and the Director of Space Mechatronic Systems Technology Laboratory (SMeSTech), based in the Department of Design, Manufacture and Engineering Management of the University of Strathclyde. He has over 30 years' experience in mechatronic system design, modelling, simulation, prototyping and validation. He has led many research projects funded by the UK Government, the European Commission and industrial partners.

He received his PhD from the Loughborough University of Technology. He is a Chartered Engineer and a Fellow of Institution of Engineering and Technology and the IMechE. A former Chair of the IET's Robotics and Mechatronics Technical Professional Network, his research interests include mechatronic systems design, including multi-perspective mechatronic system modelling, mechatronic systems design using AI techniques and the application of these technologies in agriculture, manufacturing and space applications. He has chaired international conferences and published over 240 technical papers in major international journals.

<!—Lead forensics script -->