Start of main content
The Increasing Value of Design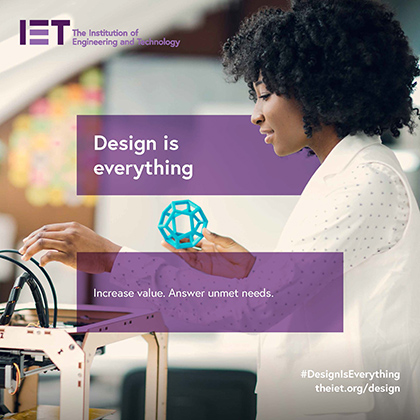 This thought piece seeks to inspire, inform and influence engineers, designers, business owners, politicians, educators, and consumers on the importance of design.
It was written by David Wright and peer-reviewed by members of the IET's Design and Production Sector Executive Committee. David is Director of Strategic Initiatives at Coventry University and was closely involved in the creation and delivery of the University's state-of-the-art National Transport Design Centre (NTDC), inspiring the next generation of vehicle designers.
A qualified manufacturing engineer, David is a champion of design for all.
Design is Everything - David Wright
Get involved
Help us to get the message out in front of politicians, educators and companies that 'business as usual is not an option'.
By adopting design as strategy in all things, we can safely and successfully emerge to brighter, better days.
 
How you can get involved:
Complete our short online form and tell us what 'Design is everything' means to you? What examples of good design or bad design would you like to share? We'll be collecting your contributions and creating an online scrapbook of ideas received.
You can share your thoughts on Twitter by using the hashtag #DesignIsEverything @TheIET.


You can email us at policy@theiet.org using #DesignIsEverything in the 'Subject' line.
<!—Lead forensics script -->