Start of main content
Perhaps there's a product, item or system which you use every day? Or a process or template you habitually apply in your work?
To encourage you to send us your examples of good design and or great designers, we invited a handful of industry practitioners to share their favourite pieces of design.
Read their replies below - we hope their words will inspire you to create and send in your own favourites.
With the view to publication here, we'd very much welcome your thoughts!
We'd like to hear from you!
Complete our short online form and tell us what 'Design is everything' means to you?
What examples of good design or bad design would you like to share?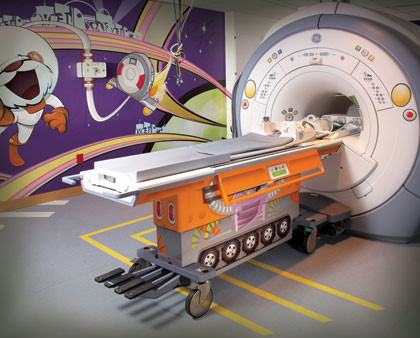 The Adventure Series™ from GE Healthcare comprises scanning machines and rooms painted in 'adventure themes', such as a pirate island or space station, designed to reduce the anxiety associated with imaging tests by many paediatric patients.
Hospital staff in costume guide the young patients through their imaging 'adventure', where the rumblings of the machine are attributed to the pirate ship or space rocket, and the whole process is about empathy with the child and having fun.
The introduction of the new scanners dramatically reduced the need for sedation (and anaesthesiologists) for most patients, increased the quality of imaging and consequently the throughput of the scanners, and delivered delight to the young 'adventurers' - one of whom was heard to say "Mommy, can we come back tomorrow?".
John Clarkson
Professor of Engineering Design at the University of Cambridge, Director of the Cambridge Engineering Design Centre and member of the IET Design and Production Sector Executive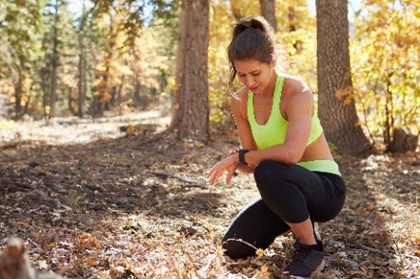 Advances in digital design are among the most recent and inspirational examples of good design.
Bluetooth technology allows digital connectivity between devices such as wearable health monitoring devices, mobile phones, homes, automotive, and entertainment all of which can be seamlessly connected.
Anna Whiteley
Design and Development Engineer at the AMRC and member of the IET Design and Production Sector Executive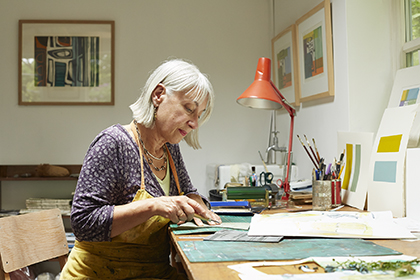 So many! How to choose? 
I love 'The Angel of the North' as an example of art, enabled by engineering.
I love the Supermarine Spitfire for its beauty of form, and the fact that it continued to improve throughout its life. 
But for me, the Anglepoise Lamp takes some beating. Designed in 1932 by vehicle suspension engineer George Carwardine, it is a design that works perfectly, balancing effortless function with elegant simplicity. And it is, of course, a very early example of Horizontal Innovation™.
David Wright
Director of Strategic Relationships at Coventry University and Vice-Chair of the IET Design and Production Sector Executive.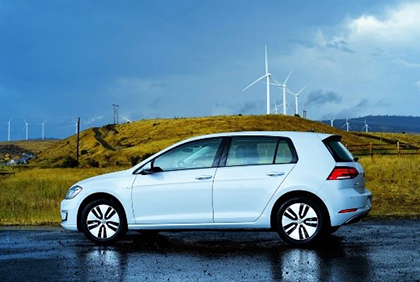 When humans first realised that they could move items by making a round wheel out of stone and by attaching a make-shift flatbed frame, transport things from one location to another, we have continued to strive to make the wheel better!
Throughout the generations we have continually had a burning desire to design the wheel and associated products, chipping away and making small steps in improvements.
In today's world, designing the wheel is not just a matter of chipping away a few stones. Today's technology takes into consideration detailed drawings, modelling, material testing, performance tests and it goes on.
Design opens the world of the wheel to realise that the first simple spark has generated a whole world where technology continues to improve, to give the customer a better and enjoyable experience when travelling in their road vehicles. Just ask Lewis Hamilton!!
Pat Walsh
Group Electricity and Operations Technologies Engineering Manager at Nestle UK&I Limited and member of the IET Design and Production Sector Executive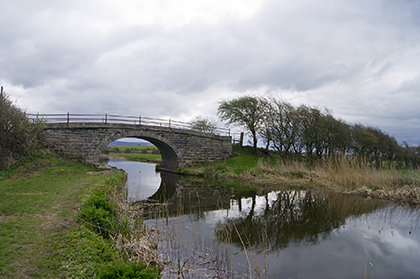 As a Scot living in North Lancashire for the last 18 years, it has been difficult not to appreciate the countryside and surroundings of the local area, whilst still having a small yearning for 'home'.
Most commuters coming into Lancaster from the north for the first time fail to realise that they drive under the Lancaster Canal, as they head from the M6 into the City Centre. Just a few minutes short walk from this "crossing point", is the Lune Aqueduct, a five-arch stone 'bridge' designed by civil engineer John Rennie (no relation, at least that I am aware of!).
With construction completed in 1797, the aqueduct carries the Lancaster Canal over the River Lune, blending into its surroundings with relative ease. Canals have been performed many functions over the years, for travel, serving industry and the movement of materials and goods, and more popularly these days, for a variety of leisure pursuits.  If he had access to the same choice of materials, technological tools and finances that are available to modern-day civil engineers, I wonder what innovations John Rennie could have brought about in his version of the most recent example of design excellence in canals and waterways, the Falkirk Wheel and its adjoining aqueduct, used to link the Forth and Clyde and the Union Canals.
Allan Rennie
Senior Lecturer Manufacturing Engineering, Head of Lancaster Product Development Unit and member of the IET Design and Production Sector Executive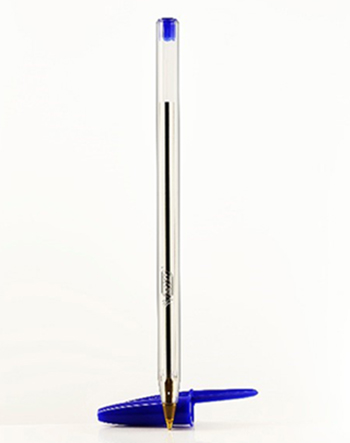 For me inspiring designs aren't just good looking, they perform a function and they do it so well no-one notices, and they stand the test of time.
A great example of this is the Bic Cristal. It might be just a biro, but it is a study in simplicity that functions exactly as you expect.
Another example is the Citroen 2CV, a car designed for the sole purpose of bringing mass motoring to French farmers. Yes, it was cheap and mechanically simple, but it could transport a farmer's eggs across a freshly ploughed field without breaking them as the original design brief required. Can any modern 4x4 can do that?
Over 70 years later, we revere these simple functions over form designs as inspiring modern classics of design.
Jeremy Hadall
Chair, Design and Production Sector Executive Committee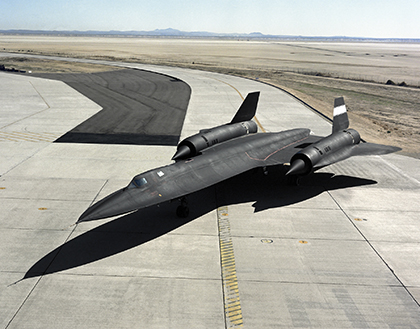 The iconic design of the Blackbird SR71 stealth reconnaissance Mach 3 plane which never carried any weapons, is an example that inspired me as a young engineer.

Its beautiful design form and superb functionality lead to its long lifespan without any crashes. Remarkably, it still holds the speed record for manned aircraft more than two decades after retirement.

Its design story out of Lockheed's "skunkworks" is a fascinating lesson of design engineering excellence. 

John Patsavellas
Senior Lecturer in Manufacturing Management at Cranfield University and member of the IET's Design and Production Sector Executive Committee and its Manufacturing Policy Panel

<!—Lead forensics script -->