Start of main content
Board of Trustees biographies 2022-2023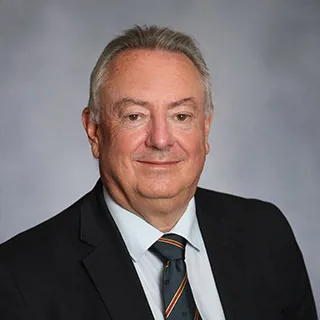 Professor Bob Cryan CBE DL FREng MBA DSc CEng FIET
Bob Cryan is Vice-Chancellor of the University of Huddersfield, an institution of 22,000 students from 120 countries and the recipient of the Queen's Anniversary Prize and the Times Higher Education University of the Year Award.  
He holds six degrees including two first-class honours (engineering, mathematics), an MBA and two doctorates.  
He is the recipient of the inaugural Guardian Inspiring University Leader of the Year Award and the Daily Telegraph Educate North Leadership Award. Bob was awarded a CBE in the Queen's 2014 Birthday honours for services to higher education and later that year invited to become a Companion of the Chartered Management Institute.
Bob is a Chartered Engineer, a Fellow of the Royal Academy of Engineering and a Fellow of the Institution of Engineering and Technology. His subject area is Telecommunications and he has co-authored over 200 journal and conference publications.  
In addition to engineering, Bob is interested in leadership and entrepreneurship and sits on the Board of the Chartered Management Institute, the Peter Jones Foundation and iDEA, an initiative that aims to engage one million young people in digital enterprise.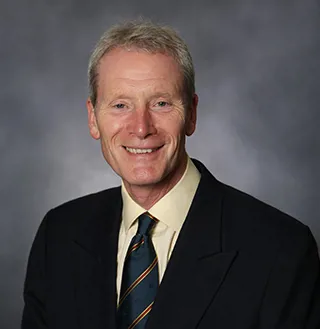 Sir Julian Young KBE CB FREng CEng FIET
Sir Julian Young recently retired from the Royal Air Force (RAF) after 40 years of service as an Engineer Officer.
In his last post, he was Director-General Air within the Defence Equipment & Support (DE&S) organization in the Ministry of Defence (MOD). In this role, he led some 2,265 military and civilian specialists and was responsible for putting to work some £3.7 billion annually on equipping and supporting all the MOD's fixed-wing aircraft. 
He was concurrently a member of the Air Force Board and the RAF's Chief Engineer, and he had a MOD-wide role as the Defence Engineering Champion.
Throughout his long career, Julian held a variety of in-command, manpower policy, operational, engineering, training, logistics and staff appointments, including Project Team Leader for the Harrier GR7/T10 fleet and on the Support Helicopter Force (Falkland Islands, Cold War Germany and first Gulf War).
Julian's first degree was in Air Transport Engineering, and he is a Fellow of the Royal Academy of Engineering. 
He is also a Trustee of the RAF Charitable Trust, and Chair of The STEM Code Advisory Board and of SQEP Ltd. 
He was awarded his KBE in 2020, a CB in 2013 and an OBE in 2000.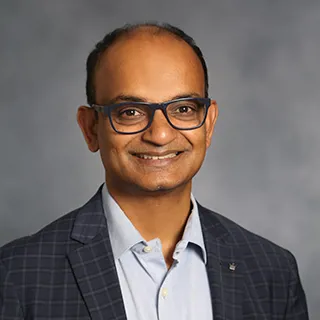 Dr Gopichand Katragadda BE MS PhD CEng FIET
Dr Gopichand Katragadda is the Founder and CEO of Myelin Foundry, an AI company with a vision to transform human experiences and industry outcomes. He is an Independent Director of Bosch India Limited and ICICI Securities. He is also a member of the NASSCOM governing council for the Centre of Excellence for Data Science and AI.
Until January 2019, Gopi was the Group Chief Technology Officer and Innovation Head of Tata Sons. At Tata Sons, he facilitated the development of pioneering products and services, strategic technology collaboration, and innovation across the $100 Billion Tata Group. Previously, as the Chairman and Managing Director of GE India Technology Centre, he helped grow GE's largest R&D Centre, the John F Welch Technology Centre, to be among the world's leaders in intellectual property generation.
Gopi is the past Chairman of the CII National Technology Committee and the CII Western Region Innovation Taskforce. He is a GE Certified Six Sigma Master Black Belt. Gopi helped establish the Advanced Materials CoE at IIT-Madras and the Advanced Manufacturing CoE at IIT-Kharagpur.  He has framed the CII-Tata Communications Digital Transformation CoE. Gopi also set up and managed the ongoing Tata research collaborations with Harvard and Yale.
Gopi has authored a book on innovation titled "SMASH," currently in its second edition. He has over 30 journal publications, five patents, several invited presentations, and citations of his research work. Gopi holds a BE degree in Electronics Engineering from Bangalore University and MS, PhD degrees in Electrical Engineering from Iowa State University.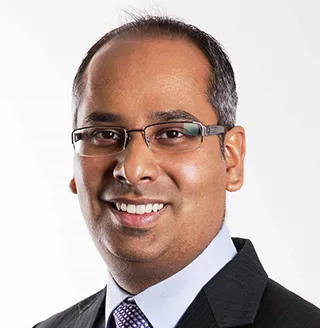 Dr Bicky Bhangu OBE BEng MSc MBA PhD FIET
Dr Bicky Bhangu is President South East Asia, Pacific and South Korea at Rolls-Royce, based in Singapore.  He is responsible for the regional strategy, external relations, and governance of the operational activities across the company's key business sectors – Civil Aerospace, Defence and Power Systems.  
Bicky joined Rolls-Royce in the UK in an engineering role overseeing research & development of advanced power and propulsion systems and moved to Singapore in 2009 to set up and grow R&D capability.
Bicky has been actively involved in the advancement of aerospace, marine and high-value manufacturing industries, and is a member of the Singapore Ministry of Trade & Industry's Future Economy Council – Manufacturing Sub-committee.  
He is Council Member for the Singapore National Employers Federation, Deputy President of the Singapore Manufacturing Federation and Board Member of Singapore International Chamber of Commerce (SICC).  
In supporting regional growth, Bicky serves on the Board of Directors of the Malaysian Industry-Government Group for High Technology, and the Aerospace Malaysia Innovation Centre.  He has served as President of the British Chamber of Commerce Singapore and Vice President of the Euro Chambers of Commerce Singapore.  
He was awarded OBE in the 2020 New Year Honours List for service to international trade, investment and export.
Bicky is currently serving as Advisory Committee member to Republic Polytechnic, School of Applied Science; serving as Department Consultative Committee for NUS Electrical & Computational Engineering; and serving on the Industrial Advisory Board for Newcastle University, Mechanical and Manufacturing Engineering Degree in Singapore. Bicky is also serving the Cerebral Palsy Alliance Singapore (CPAS) as Board Member.
Bicky is a certified International Director of Corporate Governance with INSEAD.  Bicky is an Adjunct Professor at the Singapore Nanyang Technological University. He is a Chartered Engineer and Fellow of the Institution of Engineering and Technology, and Fellow of the Royal Aeronautical Society.  
Bicky has published over 30 papers in technical journals and is the author of 12 global patents.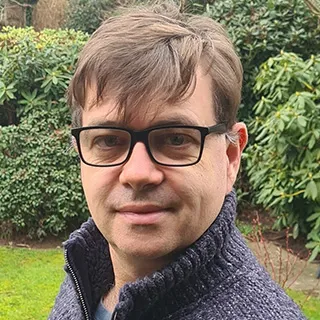 Professor Tim Dafforn BSc PhD FIET
Tim Dafforn is a Professor at the University of Birmingham and founder of Linear Diagnostics Ltd.  He has established himself as an expert in biophysical spectroscopy with a keen interest in synthetic biology. 
Professor Dafforn has developed a number of projects from inception through to commercial realisation.  One example, Linear Diagnostics Ltd uses the unique properties of bacteriophage as amplification elements in a novel biological assay system. 
Professor Dafforn is also currently the Director of Knowledge Transfer for the College of Life and Environmental Sciences at the University of Birmingham.
Professor Dafforn was Chief Entrepreneurial Adviser at the Department for Business, Energy and Industrial Strategy (BEIS) from November 2016 to October 2017. 
Prior to this appointment he was Chief Scientific Adviser at the Department for Business, Innovation and Skills (BIS).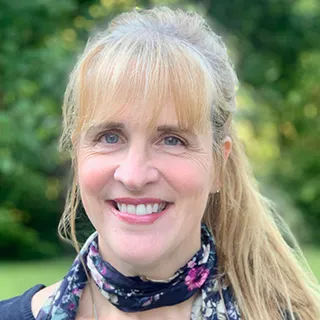 Sam Hubbard BEng IEng FIET
An active IET volunteer since 1999, Sam Hubbard has served over 20 years on main boards or as a Trustee as well as representing the IET as a Trustee for the Engineering Council and has recently been elected as a Fellow.
Sam stepped out of university to take up an apprenticeship, experiencing the practical side of engineering and finding her true career call.  
Returning to university life part-time later, she has now worked in engineering for 30 years within paper manufacture and then nuclear.
Her experience includes the Lead Control Engineer at Shotton Paper and as a Senior Engineer at Urenco and has held positions as C,E&I Lead in Maintenance, as a System Engineer and more recently within Engineering and Projects.  
She enjoys the diversity of an engineering career, applying knowledge and standards to so many varied applications.
Passionate about promoting STEM, Sam has been doing this since she was an apprentice herself. In 2000, Sam won the Young Woman Engineer of the Year and later the WISE Excellence Award, this afforded her many more opportunities to speak to young people, particularly other females about the exciting prospects engineering holds.  
Countless school visits, recruitment events, competitions, national press and television coverage helped to get the message out.
Having held numerous roles with the IET including Trustee, Qualifications Board, Membership and Professional Development Board, Council, Communities Resourcing Committee, Finance and Investment and Audit and Risk Committee and various Local Network roles.
She also was on the advisory group for the Professional Home for Life Programme and Apprentice Trailblazer pilot, ensuring that the voice of IEng and EngTech is well represented in all forums.
Sam's aims to utilise her governance experience from the Engineering Council and her wealth of IET knowledge to contribute to the IET strategy.  
She has a passion for attracting and retaining women in engineering will contribute to the support of women at all ages within engineering and provide focus on menopause support and policies.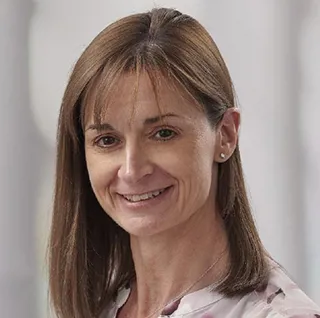 Rachel Hurst FREng MSc FIET
Rachel Hurst began her career in manufacturing in 1991 at Domino Printing Sciences and whilst working achieved an MSc in Engineering Business Management at Warwick Business School graduating in 1996.  
She progressed to Manufacturing Engineer and then Product Manager gaining valuable commercial experience in many diverse global markets and sectors that Domino serves. 
Rachel next took the role of Manufacturing Director in the award-winning UK factory, progressing to Group Operations Director in 2006 with responsibility for all the manufacturing operations within the group.  
Domino has a strong history of market-leading products which are developed in-house, her teams had responsibility design for manufacture and assembly for mass customised products serving many of the multinational consumer brands.
During the 2000s Rachel and her team either developed or integrated 7 technology acquisitions which included designing and implementing complex global supply chain networks, product developments and people plans to support their global growth and resilience. 
In 2014 Rachel was awarded an Executive Board position, the first female board member for Domino.  
During 2015 Domino Printing Sciences was acquired by Brother Industries. Post-acquisition, Domino has been heavily invested in as part of Brother, which has given Rachel and her team the opportunity to lead development of new ink processing technology, global IT transformations and significant investment in new factory capacity to underpin the long-term strategy for the business.
In 2016 Rachel was appointed Chief Operating Officer for Domino.  During this year she also was awarded IET Fellowship, and a year later Fellowship of the Royal Academy of Engineering and an Honorary Fellowship of the Judge Business School in Cambridge in 2018.  
In 2019 she became Governor of a local primary and secondary school with an aim of supporting the head teachers in their progress towards developing children for the future.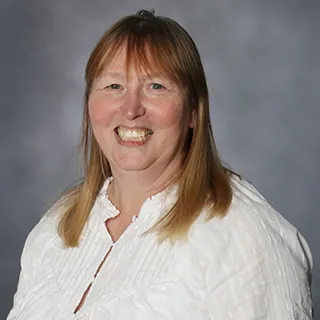 Eur Ing Dr Carol Marsh OBE EngD CEng FIET
Dr Carol Marsh is the Head of Digital Systems at Celestia-UK and a Visiting Professor at Edinburgh Napier University.
Carol graduated with an HND in Electrical and Electronic Engineering from Edinburgh Napier University in 1985 and was awarded a degree of Doctor of Engineering in System Level Integration from the Universities of Glasgow, Edinburgh, Heriot-Watt and Strathclyde in 2011.
She has worked in the field of electronics for almost 40 years, specialising in programmable logic.  Carol has published 8 papers including 2 journal papers, been featured in newspapers and magazines and presented many times including at the Edinburgh Science Festival.  
A winner of several technology and diversity awards, in 2020 Carol was awarded an OBE for Diversity and Inclusion in Electronic Engineering.
Carol is a Chartered Engineer, Fellow of the Institution of Engineering and Technology, the Institution of Engineers in Scotland, the Royal Scottish Society of Arts and the Women's Engineering Society (WES).  
She is a Hammermen of Edinburgh, a Burgess of the City of Edinburgh, a STEM Ambassador and Past President of WES.
Carol is Chair of the Engineering Policy Group Scotland, Past Chair of the IET Council, IET Scotland and the Scotland South East Local Network, a Fellow Advisor and a Professional Registration Advisor and Interviewer.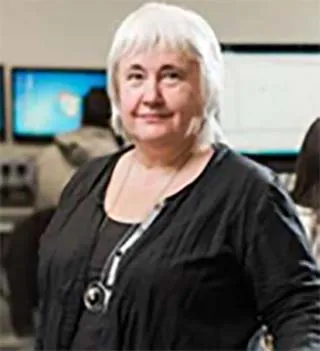 Professor Sarah Spurgeon OBE FREng BSc DPhil CEng FIET
Sarah Spurgeon is Head of the Department of Electronic and Electrical Engineering at UCL where she is also Professor of Control Engineering.
Sarah is a graduate of the University of York where she first studied Mathematics before completing a doctoral degree in Electronics.  She previously worked as a researcher and academic at the Universities of Loughborough, Leicester and Kent.  
Her research contributions were recognised by the award of the Honeywell International Medal for 'distinguished contribution as a control and measurement technologist to developing the theory of control' in 2010 and the award of an IEEE Millenium Medal in 2000.
From 2017-2019 Sarah was President of the Engineering Professors Council, the representative body for engineering in higher education, and worked in partnership with the IET to deliver a roadmap for engineering education in higher education.  
She is currently a member of the Big Bang CIC Board whose principal activity is to deliver the Big Bang programme and has also served as a Board Member for EngineeringUK.  
This involvement reflects Sarah's career-long commitment to inspiring the next generation of engineers as well as promoting the value of engineering to society.
On the international stage Sarah is currently Vice-President (Publications) for the International Federation of Automatic Control and is a council member of the European Control Association.
Within the UK, she is a Board Member of Dstl where she chairs the External Review College.
Katy Deacon BEng MEng CEng MIET
When her apprenticeship with British Airways ended, Katy Deacon held a first-class honours degree in Air Transport Engineering from City University, London.  The difficulties in the aviation industry caused by 9/11 resulted in Katy moving her skills and knowledge to focus on electrical design in buildings.  
This developed, through her master's degree in Advanced Engineering from Loughborough University, into a focus on renewables and low-carbon buildings.  
She was the Chief Engineer, in charge of the development of the Kirklees Renewable Energy Toolkit which won the NICEIC Energy Efficiency Product of the Year.
In 2006, she was awarded the prestigious IET Young Woman Engineer of the Year award.  This tremendous achievement was in recognition of her work to implement low-carbon technologies within existing buildings.  
Katy toured the UK, speaking at length to young people, encouraging them to consider taking up a career in the engineering sector. It was this hard work, which led her into a closer relationship with the IET.
The Women's Engineering Society awarded Katy the Karen Burt Memorial Award in 2009, given to the best newly qualified Chartered Engineer, chosen from the disciplines of engineering, applied science and IT.  
Also that year, in her role as a Scout Leader, Katy inspired her Scouts to create an activity booklet encouraging young people to "Save a Tonne" of CO2 which was highly commended at the inaugural Yorkshire Post Environment Awards.
In 2012 she received a diagnosis of Multiple Sclerosis and became a wheelchair user. This did not stop her pursuing her goals, however she had to adjust her career focus into data governance and cyber security and develop strong strategic, change-management skills.  
It has made her resilient and tenacious in her approach to achieving positive outcomes.
Since then, Katy has become a wife and is the mother of two children, she is the Information Governance Manager & Data Protection Officer for Kirklees Council and is Chair of the West Yorkshire Information Management Forum.
Katy is also IET Champion on Equality, Diversity and Inclusion and Chair of the EDI Working Party.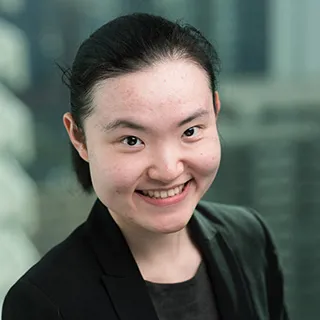 Anni Feng MEng CEng MIET
Anni is a chartered engineer in the UK with a background in computer and communication systems engineering.  She has diverse design and advisory experience in various sectors, including healthcare, technology and transportation. She has worked on projects in America, Africa, Middle East, South Asia and across Europe.
Having started her career working on rail projects and spending two and a half years seconded to London Underground, Anni was recognised by Women in Rail as one of 20 Rising Stars of the UK Railway Industry in 2017.
Anni first gained her healthcare experience while on a long-term assignment in Canada.  Since then, she has been the lead digital engineering advisor in the health workstream for the Peru Reconstruction programme and has led the digital workstream in a cancer centre design competition in the UK.  
She now leads the healthcare business as part of the UKIMEA Digital Services Portfolio at Arup.
As a passionate advocate of Equality, Diversity and Inclusion (EDI), Anni is an EDI champion at Arup striving to create an environment where everyone can flourish.
Anni joined the IET as a Student and has been an active volunteer since 2013.  
She was a member of the Local Networks, EngTalk Committee, Council and the Volunteer Engagement Board.
She was a Deputy Chair of Council and Chair of the Council Monitoring Governance Working Party.
Abbie Hutty MEng CEng FIMechE MIET
Abbie Hutty is Chief Engineer at ispace Europe SA, where she leads the development of Lunar Rover missions. Prior to this role, she spent 12 years at Airbus Space in the UK, working primarily on Mars Rover missions.
Abbie is a chartered engineer, holding a Masters Degree in Mechanical Engineering from the University of Surrey.  
She has been a member of the IET since 2014, and has been an active volunteer, sitting on various boards, committees, and on Council since then.  
Abbie was elected a Fellow of the Institution of Mechanical Engineers at only 29 years old; the youngest individual in the Institution's history to achieve this status.
Alongside her day job, Abbie takes on many STEM Education and Outreach roles, promoting engineering careers and the study of STEM subjects to the next generation.  
She often appears in print, radio, televisual and speaking roles in her capacity as an Engineer, including speaking at a UN conference, a TEDx talk, documentaries for broadcasters such as the BBC and Discovery Channel, appearing in the Royal Institution Christmas Lectures, and on BBC Stargazing live with Brian Cox and Dara O'Briain.
Abbie has received accolades including IMechE Young Member of the Year, IET Young Woman Engineer of the Year, Royal Academy of Engineering Rising Star, and winner of the Science category in the "Women of the Future Awards".  
In 2019 Abbie was named as one of the BA100; a list of 100 "makers of Modern Britain" compiled by British Airways in their centenary year who they consider represent the best values of modern Britain.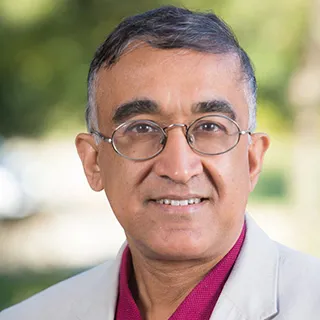 Professor Ronjon Nag BSc MS PhD CEng FIET
Dr Ronjon Nag is an inventor and entrepreneur. He is Adjunct Professor in Genetics in the Stanford School of Medicine and Visiting Fellow at the Stanford Center for Language and Information, teaching courses in artificial intelligence, healthcare venture capital aging science and longevity technology.  
He is the founder of the R42 Group which invents, informs and invests.
He has won the 2021 IEEE-SCV Outstanding Engineer award, the IET Mountbatten Medal, and the $1m Verizon Powerful Answers Award (for Bounce Imaging where he is Chairman).  
He is a founder and advisor/board member and part owner of some 80 AI and Biotech start-ups.  His companies have been sold to Apple, BlackBerry, and Motorola.
Ronjon pioneered text prediction, voice and handwriting recognition, including Chinese, for mobile devices.  
In 1999, he invented the first mobile app stores, deploying at Orange, Vodafone, SprintNextel, AT&T, Airtel, Telstra and many others, resulting in billions of downloads and presaging an industry employing millions of engineers.
He has historically been involved in numerous product firsts. More recently Ronjon has been applying concepts of computer science and mathematics to biology. 
Active in the IET, he gave the 2020 AI in Healthcare lecture series, created the IET Introduction to AI Online Course, and served on the Knowledge Services and Solutions Board and Council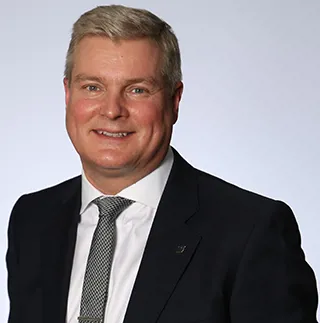 Professor Paul Needham PhD CEng FIET
Paul Needham is the Head of Engineering Capability, Air & Space Products at BAE Systems, and he has over 30 years' experience in Aerospace Design and Manufacture Engineering at BAE Systems.  
He has worked in both the UK and in the United States, working on the design and development of the F-35 Lighting II aircraft where he was Head of Engineering
Paul is a Chartered Engineer, Global Engineering Fellow of BAE Systems, a Fellow of the Institution of Engineering and Technology and in 2008 was awarded a PhD in Aerospace Design for Manufacture, which achieved an IET Innovation Award.  
He has also been awarded the title of Visiting Professor within the School of Computing and Engineering at the University of Huddersfield, where he chairs the Industrial Advisory Board.
He has been a member of external industrial and academic committees identifying key engineering capabilities and was also on the IET Council and a member of the Membership and Professional Development Board. 
Paul has a unique experience of both industrial and academic fields, he has established strong links with both academia and industry and has delivered lectures at leading universities and conferences.  
He mentors many engineers in their careers and on their journey to professional registration both within BAE Systems and in his role as a professional registration advisor within the IET.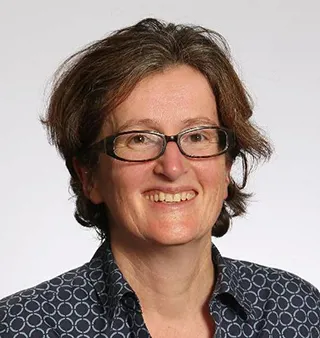 Professor Kate Sugden BSc MSc PhD MIET
Kate Sugden is currently Deputy Dean, Enterprise and International, in the School of Engineering and Applied Physics at Aston University. 

After completing a PhD on Fibre Bragg gratings in 1996 and spending two years as a research fellow in the Aston Institute of Photonics Technologies she worked in industry for six years in the fibre optics industry. 

Since returning to academia she has taught electronics, electronic product design, entrepreneurship and team work within the electrical and electronic engineering department.  Course design, placements, accreditation and employability have all been an important focus over the years.

More recently, Kate has also gained experience in the area of work-based learning and degree apprenticeships and is increasingly working internationally supporting recruitment and partnerships. 

She has experience of strategic planning and evaluating performance in commercial and non-profit organisations – developed through working in SMEs, higher education and with voluntary groups.

Kate has previously worked with the IET as an Academic Partner, a member of the Membership of the Professional Development Board and Council.  

She has recently joined the Board of Trustees for Foothold as one of the IET representatives.

<!—Lead forensics script -->