Start of main content
Board of Trustees biographies 2021-2022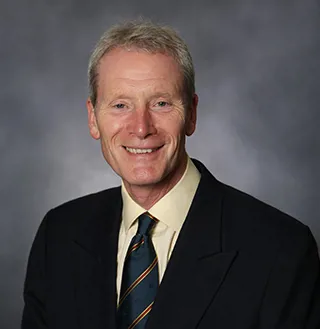 Sir Julian Young KBE CB FREng CEng FIET
Sir Julian Young is the President of the Institution of Engineering and Technology and recently retired from the Royal Air Force (RAF) after 40 years of service as an Engineer Officer.
In his last post, he was Director-General Air within the Defence Equipment & Support (DE&S) organization in the Ministry of Defence (MOD).
In this role, he led some 2,265 military and civilian specialists and was responsible for putting to work some £3.7 billion annually on equipping and supporting all the MOD's fixed-wing aircraft.  He was concurrently a member of the Air Force Board and the RAF's Chief Engineer, and he had a MOD-wide role as the Defence Engineering Champion.
Throughout his long career, Julian held a variety of in-command, manpower policy, operational, engineering, training, logistics and staff appointments, including Project Team Leader for the Harrier GR7/T10 fleet and on the Support Helicopter Force (Falkland Islands, Cold War Germany and Gulf War I).
Julian's first degree was in Air Transport Engineering, and he is a Fellow of the Royal Academy of Engineering.
He is also a Trustee of the RAF Charitable Trust and Chair of 'The STEM Code' Advisory Board.
He was awarded a KBE in 2020, a CB in 2013 and an OBE in 2000.
Professor D A George MBE BSc MSc PhD CEng FIET
Danielle George is a Professor of Radio Frequency Engineering and Associate Vice President at the University of Manchester.
She was appointed Member of the Order of the British Empire in the 2016 Queen's honours list for services to engineering through public engagement.
In 2016 she received the Royal Academy of Engineering Rooke Medal for services to engineering and in 2017 received the Harold Hartley Medal for outstanding contribution to the field of Measurement and Control.
Danielle's research is dedicated to solving one of the 14 world engineering grand challenges of the 21st century; engineering the tools for scientific discovery. Her research is delivering class-leading ultra-low noise receivers for Space and Aerospace applications.
She is involved in the $1B astronomical instrument, the Square Kilometer Array (SKA), is the UK lead for amplifiers for the $1B Atacama Large Millimeter Array (ALMA) telescope, and has worked with NASA and ESA on the development of instrumentation for researchers exploring the Big Bang.
Her passion for raising public awareness of the positive impact engineering and science has on all aspects of our everyday lives, as well as highlighting to young people the immense depth and breadth of opportunities a career in science and engineering can offer, has led to Danielle's numerous current high-profile Ambassadorial roles. 
She presented the 2014 Royal Institution Christmas Lectures and has delivered a number of TED and TEDx talks. Her hometown of Newcastle recognised her as a 'Great North Contemporary Great' in the 2015 Great North Culture Exhibition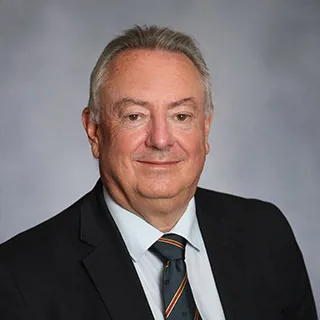 Professor R A Cryan CBE DL FREng MBA DSc CEng FIET
Bob Cryan is Vice-Chancellor of the University of Huddersfield, an institution of 22,000 students from 120 countries, and the recipient of the Queen's Anniversary Prize and the Times Higher Education University of the Year Award.
He holds six degrees including two first-class honours (engineering, mathematics), an MBA and two doctorates.
He is the recipient of the inaugural Guardian Inspiring University Leader of the Year Award and the Daily Telegraph Educate North Leadership Award.
Bob was awarded a CBE in the Queen's 2014 Birthday honours for services to higher education and later that year invited to become a Companion of the Chartered Management Institute.
Bob is a Chartered Engineer, a Fellow of the Royal Academy of Engineering, and a Fellow of the Institution of Engineering and Technology. His subject area is Telecommunications and he has co-authored over 200 journal and conference publications.
In addition to engineering, Bob is interested in leadership and entrepreneurship and sits on the Board of the Chartered Management Institute, the Peter Jones Foundation, and iDEA, an initiative that aims to engage one million young people in digital enterprise.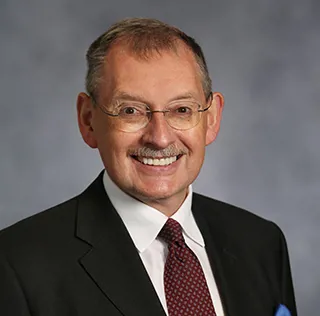 Dr A C Harter CBE DL FREng MA PhD CEng FIET
Andrew Harter is an innovator and entrepreneur. He is responsible for VNC software which allows remote control of one computer screen from another. The technology is on billions of devices, is on more different kinds of computers than any other application, and is an official part of the internet.
In 2002 he founded RealVNC which received three Queen's Awards for Enterprise in three years.
Andrew was previously Director of Research and Engineering at the influential AT&T Cambridge Laboratory.
In 2010 he received the Royal Academy of Engineering's Silver Medal, and in 2013 he led the team that won the Academy's MacRobert Award.  
He was awarded the Faraday Medal of the IET in 2016 and gave the IET Turing Lecture in 2018. 
He has an MA and a PhD from Cambridge University, where he is a Fellow of the Department of Computer Science and Technology and a Fellow of the Cambridge Judge Business School. 
He is Chairman of the Cambridge Network.
He was awarded a CBE in 2017 for services to engineering. 
He was the High Sheriff of Cambridgeshire 2018/19 and was appointed a Deputy Lieutenant of Cambridgeshire in 2019.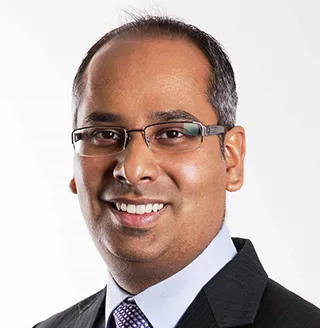 Dr B S Bhangu OBE BEng MSc MBA PhD FIET
Dr Bicky Bhangu is President South East Asia, Pacific and South Korea at Rolls-Royce, based in Singapore. 
He is responsible for the regional strategy, external relations, and governance of the operational activities across the company's key business sectors – Civil Aerospace, Defence and Power Systems.  
Bicky joined Rolls-Royce in the UK in an engineering role overseeing research & development of advanced power and propulsion systems and moved to Singapore in 2009 to set up and grow R&D capability.
Bicky has been actively involved in the advancement of aerospace, marine and high-value manufacturing industries, and is a member of the Singapore Ministry of Trade & Industry's Future Economy Council — Manufacturing Sub-committee. 
He is Council Member for the Singapore National Employers Federation, Deputy President of the Singapore Manufacturing Federation and Board Member of Singapore International Chamber of Commerce (SICC). 
In supporting regional growth, Bicky serves on the Board of Directors of the Malaysian Industry-Government Group for High Technology, and the Aerospace Malaysia Innovation Centre. 
Until November 2019, Bicky served as President of the British Chamber of Commerce Singapore over several terms and as Vice President for the Euro Chambers of Commerce Singapore. 
He was awarded Officer of the Order of the British Empire in the 2020 New Year Honours List for service to international trade, investment and export.
Bicky is currently serving as Advisory Committee member to Republic Polytechnic, School of Applied Science; serving as Department Consultative Committee for NUS Electrical & Computational Engineering; and serving on the Industrial Advisory Board for Newcastle University, Mechanical and Manufacturing Engineering Degree in Singapore.
Bicky is also serving the Cerebral Palsy Alliance Singapore (CPAS) as Board Member.
Bicky is a certified International Director of Corporate Governance with INSEAD. Bicky is an Adjunct Professor at the Singapore Nanyang Technological University. 
He is a Chartered Engineer and Fellow of the Institution of Engineering and Technology, and Fellow of Royal Aeronautical Society. 
Bicky has published over 30 technical journals and is the author of 12 global patents.
Bicky is married to Jennie and has two children Caitlin and George.
Professor P T Blythe CBE FREng BSc(Eng) CEng FIET
Phil Blythe is Professor of Intelligent Transport Systems at Newcastle University and he was Chief Scientific Adviser to the Department for Transport from 2015-2021.
Phil's academic focus has been on bringing new technology solutions to transport and was part of the team that invented the first non-stop multi-lane tolling technology in the mid 1990's. 
He was seconded to the EU during the 3rd and 4th Framework research programmes to lead the research area on transport demand management and automatic debiting. 
His recent research has been in the areas of electromobility, automation, and future intelligent infrastructure with major projects running in these areas and feeding into policy. 
As Chief Scientific Adviser Phil was responsible for all science, engineering, and technology in the Department and ensuring such evidence was used in policymaking. 
During this time he was also Head of Profession for Science and Engineering for the DfT and their arms-length bodies.
He led the Governments and Departments science response to the Volkswagen emissions issue, and other key emergencies such as the Zika Virus, Novichok Poisoning, Volcanic Ash, and Drone Intrusions.
Phil participated in SAGE throughout the Covid Pandemic and led on the science for the restart and recovery of all transport modes. 
Among many other highlights, he has recently published the Science Plan for the Department and has established the Transport Research and Innovation Board and led on supporting hydrogen as a future transport fuel as well as securing funding for the Teesside Hydrogen Transport Hub in the 2021 Spending Review. 
Prior to election to IET Trustee and Vice President, Phil had been Chair of the IET's Transport Policy Panel and served on the PNARTS and Prestige Lectures Committee. 
In 2012 he was awarded the Reece-Hills Medal for a lifetime personal contribution to ITS. 
Phil was elected Fellow of the RAEng in 2020 and serves on several committees and task forces. He was awarded a CBE in 2022 for services to Science and Engineering in Transport and Government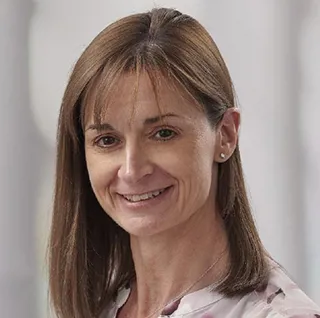 Ms R Hurst FREng MSc FIET
Rachel Hurst began her career in manufacturing in 1991 at Domino Printing Sciences and whilst working achieved an MSc in Engineering Business Management at Warwick Business School graduating in 1996.
She progressed to Manufacturing Engineer and then Product Manager gaining valuable commercial experience in many diverse global markets and sectors that Domino serves. 
Rachel next took the role of Manufacturing Director in the award-winning UK factory, progressing to Group Operations Director in 2006 with responsibility for all the manufacturing operations within the group.
Domino has a strong history of market-leading products which are developed in-house, her teams had design responsibility for manufacture and assembly for mass customised products serving many of the multinational consumer brands.
During the 2000s Rachel and her team either developed or integrated 7 technology acquisitions which included designing and implementing complex global supply chain networks, product developments and people plans to support their global growth and resilience. 
In 2014 Rachel was awarded an Executive Board position, the first female board member for Domino. In 2015 Domino Printing Sciences was acquired by Brother Industries. 
Post-acquisition, Domino has been heavily invested in as part of Brother, which has given Rachel and her team the opportunity to lead the development of new ink processing technology, global IT transformations, and significant investment in new factory capacity to underpin the long term strategy for the business.
In 2016 Rachel was appointed Chief Operating Officer for Domino. During this year she also was awarded IET Fellowship, and a year later Fellowship of the Royal Academy of Engineering, and an Honorary Fellowship of the Judge Business School in Cambridge in 2018.
In 2019 she became Governor of a local primary and secondary school with an aim of supporting the headteachers in their progress towards developing children for the future.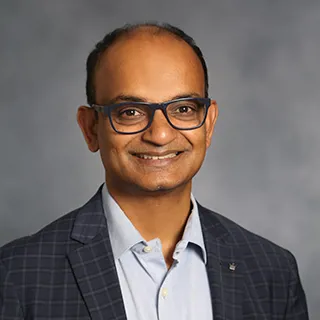 Dr G Katragadda BE MS PhD FIET
Gopi Katragadda is the Founder and CEO of Myelin Foundry, an AI company with a vision to transform human experiences and outcomes in wellness and media & entertainment. He is also an Independent Director of Bosch India Limited.
Until January 2019, Gopi was the Group Chief Technology Officer and Innovation Head of Tata Sons. At Tata Sons, he facilitated the development of pioneering products and services, strategic technology collaboration, and innovation across the $100 Billion Tata Group. Previously, as the Chairman and Managing Director of GE India Technology Centre, he helped grow GE's largest R&D Centre – the John F. Welch Technology Centre – to be amongst the world's leaders in intellectual property generation.
Gopi is the immediate past Chairman of the CII National Technology Committee and the CII Western Region Innovation Taskforce. He is a Fellow of the Institution of Engineering and Technology. He is a GE Certified Six Sigma Master Black Belt. Gopi helped establish the Advanced Materials CoE at IIT-Madras and the Advanced Manufacturing CoE at IIT-Kharagpur. He has framed the CII-Tata Communications Digital Transformation CoE. Gopi also set up and managed the ongoing Tata research collaborations with Harvard and Yale.
Gopi has authored a book on innovation titled "SMASH," currently in its second edition.  He has over 30 journal publications, five patents, several invited presentations and citations of his research work.  Gopi holds a BE degree in Electronics Engineering from Bangalore University and MS, PhD degrees in Electrical Engineering from the Iowa State University.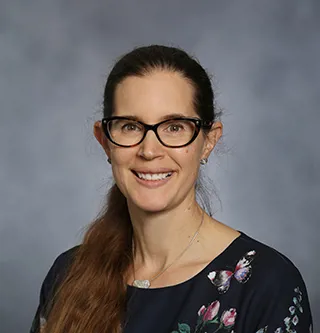 Ms D E Ohlson MEng CEng FIET
Dawn Ohlson is the Technical Director for Northrop Grumman National Security Services with responsibility for the technical strategy and the leadership and development of capability of a multi-site engineering team.
Previously, she joined Racal Avionics (to become Thales) as an engineer on graduation from Oxford, spending her early career working as both Hardware and Software Engineer, eventually becoming an accomplished Systems Engineer in the field of navigation systems.
Dawn worked for almost 30 years in Thales, becoming the UK Systems Engineering Director and latterly the Engineering Director for Thales Avionics UK, the company she joined as a graduate.
Her career has taken her to many different countries including a 6 year period working with the SVP, Chief Technical Officer in Thales HQ in Paris.
Dawn's passion for developing younger engineers led her to present the IET Faraday lecture to promote engineering and technology to 14 to 16-year-olds, touring the UK, Ireland, and Asia.
She went on to transform graduate development and STEM Corporate Social Responsibility activities in Thales and received the WISE excellence award for her work in promoting the role of Women in Science and Engineering.
Dawn was also the 2015 winner of the First Women Award for Engineering and in 2019 she was included in the prestigious directory Who's Who.
Dawn is well known for her determination to make a difference.
She is a Chartered Engineer and a Fellow of the Institution of Engineering and Technology.
She is a Professional Registration Interviewer, former chair of Professional Development Operations Committee, Professional Registration Scheme assessor, and Fellow assessor.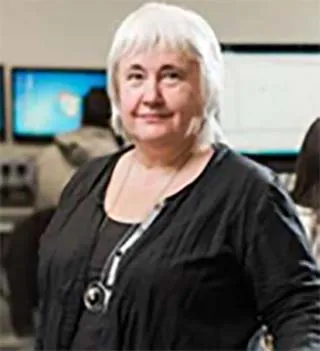 Professor S K Spurgeon OBE FREng BSc DPhil CEng FIET
Sarah Spurgeon is Head of the Department of Electronic and Electrical Engineering at UCL where she is also Professor of Control Engineering.
Sarah is a graduate of the University of York where she first studied Mathematics before completing a doctoral degree in Electronics. She previously worked as a researcher and academic at the Universities of Loughborough, Leicester, and Kent.
Her research contributions were recognised by the award of the Honeywell International Medal for 'distinguished contribution as a control and measurement technologist to developing the theory of control' in 2010 and the award of an IEEE Millenium Medal in 2000.
From 2017-2019 Sarah was President of the Engineering Professors Council, the representative body for engineering in higher education, and worked in partnership with the IET to deliver a roadmap for engineering education in higher education.
She is currently a member of the Big Bang CIC Board whose principal activity is to deliver the Big Bang programme and has also served as a Board Member for EngineeringUK.
This involvement reflects Sarah's career-long commitment to inspiring the next generation of engineers as well as promoting the value of engineering to society.
On the international stage, Sarah is currently Vice-President (Publications) for the International Federation of Automatic Control and is a council member of the European Control Association.
Within the UK, she is a Board Member of Dstl where she chairs the External Review College.
Miss Y Akinola MBE BEng MSc CEng FIET
Yewande Akinola is an Engineer within Laing O' Rourke's Engineering Excellence Group where her current role spans across design for manufacture and assembly for construction, project engineering, and innovation management.
She is a chartered engineer, an innovator, and holds a Bachelors degree in Engineering Design and Appropriate Technology from the University of Warwick and a Masters in Innovation and Design for Sustainability from Cranfield University.
Over the last decade, her engineering experience and responsibilities have included the design of sustainable water supply systems and the engineering design coordination of large projects in the built environment.
She has worked on projects in the UK, Africa, Middle East, and in East Asia.
She has won several awards including the UK 35 Under 35 (Management Today's 35 Women Under 35 ) and UK Outstanding Woman in STEM (PRECIOUS Award 20) and the AFBE-UK Exceptional Talent Awards.
She was named the Institution's Young Woman Engineer of the Year in 2012 and has continued to fly the IET flag at events with varied audiences around the world, staying committed to engaging with wider audiences and has presented engineering television programmes for Yesterday TV, The Science Channel, Discovery Channel, National Geographic, Channel 4 and CBBC.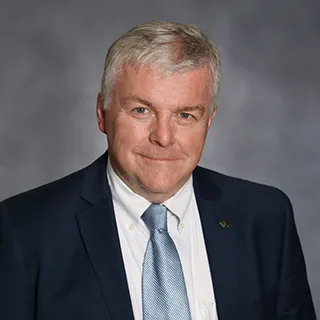 Dr I S Belger BSc PhD CEng FIET
Ian Belger is the Chief Electrical Engineer at Sellafield Ltd, one of the biggest and most complex nuclear sites in the world. Ian has held this role for over 9 years and ensures that all of the Electrical, Control & Instrumentation design work at the site is carried out safely, legally and in line with the necessary standards and procedures.
Ian is the Head of Profession for the two hundred strong staff, apprentices and graduates that make up the CE&I design community and also performs a quite separate role as the Business Leader of a 500 strong Alumni of Leadership Practitioners.
Ian is an active IET volunteer and has a number of years of volunteering experience with the IET as a Professional Registration Advisor (PRA) and a Professional Review Interviewer (PRI).
Ian has previously supported the assessment of CEng, IEng and EngTech / ICTTech at all stages of the assessment process, being also Chair for the Volunteer Support Working Group and a member of the Volunteer Engagement Board, representing volunteer interests in groups that are at the forefront of one-team working and a culture shift within the IET.
Ian received the IET Medal for Volunteering in November 2016.
Mrs K Deacon BEng MEng CEng MIET
When her apprenticeship with British Airways ended, Katy Deacon held a first-class honours degree in Air Transport Engineering from City University, London.
The difficulties in the aviation industry caused by 9/11 resulted in Katy moving her skills and knowledge to focus on electrical design in buildings.
This developed, through her master's degree in Advanced Engineering from Loughborough University, into a focus on renewables and low carbon buildings.
She was the Chief Engineer, in charge of the development of the Kirklees Renewable Energy Toolkit which won the NICEIC Energy Efficiency Product of the Year.
In 2006, she was awarded the prestigious IET Young Woman Engineer of the Year award. This tremendous achievement was in recognition of her work to implement low-carbon technologies within existing buildings.
Katy toured the UK, speaking at length to young people, encouraging them to consider taking up a career in the engineering sector. It was this hard work, which led her into a closer relationship with the IET.
The Women's Engineering Society awarded Katy the Karen Burt Memorial Award in 2009, given to the best newly qualified Chartered Engineer, chosen from the disciplines of engineering, applied science, and IT.
Also that year, in her role as a Scout Leader, Katy inspired her Scouts to create an activity booklet encouraging young people to "Save a Tonne" of CO2 which was highly commended at the inaugural Yorkshire Post Environment Awards.
In 2012 she received a diagnosis of Multiple Sclerosis and became a wheelchair user. This did not stop her from pursuing her goals, however, she had to adjust her career focus into data governance and cyber security and develop strong strategic, change-management skills.
It has made her resilient and tenacious in her approach to achieving positive outcomes.
Since then, Katy has become a wife and is the mother of two children, she is the Information Governance Manager & Data Protection Officer for Kirklees Council and is Chair of the West Yorkshire Information Management Forum.
Miss A Hutty MEng CEng FIMechE MIET
Abbie Hutty is an Engineer within Airbus's Space Division, where her current role is as a Systems Engineer on the Mars Sample Fetch Rover – a mission to collect samples of Martian soil and bring them to Earth in what would be a global first.  
She has previously worked in various roles on ExoMars – Europe's first Rover mission to Mars, due to launch in 2022.
Abbie is a chartered engineer, holding a Masters Degree in Mechanical Engineering from the University of Surrey.  
She has been a member of the IET since 2014 and has been an active volunteer, sitting on various boards, committees, and on Council since then.  
Abbie was elected a Fellow of the Institution of Mechanical Engineers at only 29 years old; the youngest individual in the Institution's history to achieve this status.
Alongside her day job, Abbie takes on many STEM Education and Outreach roles, promoting engineering careers and the study of STEM subjects to the next generation.  
She often appears in print, radio, televisual, and speaking roles in her capacity as an Engineer, including speaking at a UN conference, a TEDx talk, documentaries for broadcasters such as the BBC and Discovery Channel, appearing in the Royal Institution Christmas Lectures, and on BBC Stargazing live with Brian Cox and Dara Ó Briain.
Abbie has received accolades including IMechE Young Member of the Year, IET Young Woman Engineer of the Year, Royal Academy of Engineering Rising Star, and winner of the Science category in the "Women of the Future Awards".  
In 2019 Abbie was named as one of the BA100; a list of 100 "makers of Modern Britain" compiled by British Airways in their centenary year who they consider representing the best values of modern Britain.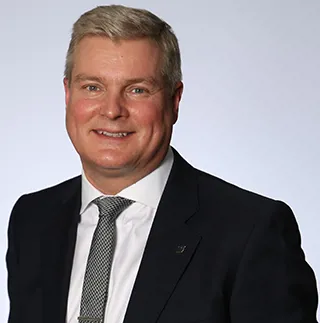 Professor P M Needham PhD CEng FIET
Paul Needham is the Head of Engineering Capability, Air & Space Products at BAE Systems, and he has over 30 years' experience in Aerospace Design and Manufacture Engineering at BAE Systems.
He has worked in both the UK and in the United States, working on the design and development of the F-35 Lighting II aircraft where he was Head of Engineering
Paul is a Chartered Engineer, Global Engineering Fellow of BAE Systems, a Fellow of the IET and in 2008 was awarded a PhD in Aerospace Design for Manufacture, which achieved an IET Innovation Award.
He has also been awarded the title of Visiting Professor within the School of Computing and Engineering at the University of Huddersfield, where he chairs the industrial advisory board.
He has been a member of external industrial and academic committees identifying key engineering capabilities and was also on the Council of the IET and a member of the Membership and Professional Development Board. 
Paul has unique experience in both industrial and academic fields, he has established strong links with both academia and industry and has delivered lectures at leading universities and conferences.
He mentors many engineers in their careers and on their journey to professional registration both within BAE Systems and in his role as a professional registration advisor within the IET.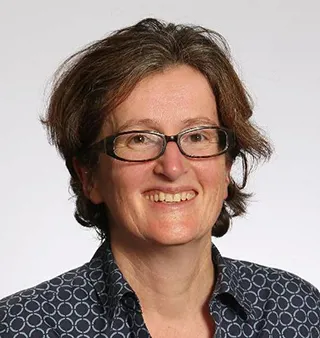 Professor K Sugden BSc MSc PhD MIET
Kate Sugden is currently Deputy Dean, Enterprise and International, in the School of Engineering and Applied Physics at Aston University. 

After completing a PhD on Fibre Bragg gratings in 1996 and spending two years as a research fellow in the Aston Institute of Photonics Technologies she worked in industry for six years in the fibre optics industry. 

Since returning to academia she has taught electronics, electronic product design, entrepreneurship, and teamwork within the electrical and electronic engineering department.  Course design, placements, accreditation, and employability have all been an important focus over the years.

More recently, Kate has also gained experience in the area of work-based learning and degree apprenticeships and is increasingly working internationally supporting recruitment and partnerships. 

She has experience in strategic planning and evaluating performance in commercial and non-profit organisations – developed through working in SMEs, higher education and with voluntary groups.

Kate has previously worked with the IET as an Academic Partner, membership of the Professional Development Board and Council.

She has recently joined the Board of Trustees for Foothold as one of the IET representatives.

<!—Lead forensics script -->