Start of main content
Three must see speakers at Radar 2022
Published: Thu 13 Oct 2022
Radar is a prime opportunity for radar specialists at all career stages to update and enhance their knowledge on the latest developments in advanced radar systems. With a packed programme of speakers, you'll hear from experts in the field and learn from those who have had long and established careers in the radar industry.
With over 100 speakers at this year's Radar conference, we take a look below at three eminent figures: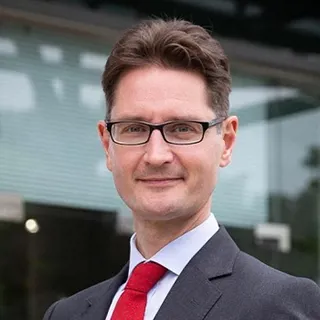 Dr Iain Scott
VP Capabilities and CTO, Leonardo
Chair of the organising committee for Radar, Iain is an internationally recognised expert in the field of airborne radar. Over the past 20 years, he has played a prominent role in the development of numerous airborne radars, including systems for the Tornado, Gripen and Typhoon fighter aircraft.
Leonardo sponsored Iain's PhD in space time adaptive processing 23 years ago, and he has been with the company ever since. In his current role as VP of Capability and Chief Technology Officer, Radar and Advanced Targeting, his main responsibility is to lead on the company's strategic direction and its major investments in sensor technologies and products.
Iain has always had an interest in STEM subjects, enjoying maths, physics and computing at school. Those interests guided Iain towards a degree in electrical and electronic engineering at Heriot-Watt University, before undertaking his PhD at Edinburgh University. Going full circle, Iain now has the honour of sponsoring other PhD students at Leonardo.
We spoke to Iain in the run up to Radar 2022 to get his thoughts on the radar industry today and the future challenges we may face: What's on the radar for the radar sector?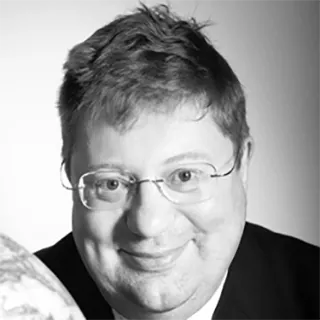 Professor Hugh Griffiths OBE
Engineering Research Chair of Radio Frequency Sensor Systems, UCL
Known for his distinguished career in the field of radar, Hugh is now the Engineering Research Chair of Radio Frequency in the department of electronic and electrical engineering at University College London.
His research interests include radar, sonar systems, signal processing and antenna measurement techniques, and has published over 400 papers and technical articles in these fields. Dubbed a world authority in the field of radar research, he received an OBE in the Queen's 2019 New Year's Honours list for his services to the engineering profession, and was elected fellow of the Royal Society.
In 2012, Hugh received the IET A F Harvey Prize to aid his developmental research into the topic of bistatic radar. He has had a long established career with the IET as member, chair of technical interest groups, honorary editor of professional peer-reviewed publications, volunteer, fellow and editor-in-chief of IET Radar, Sonar and Navigation.
Read Hugh's thoughts on how radar is going to play a significant role in the technology of the 21st century: 'Engineers don't often get much recognition': Professor Hugh Griffiths OBE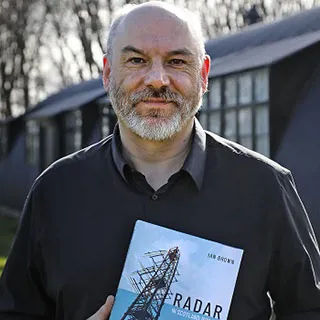 Ian Brown
Assistant Curator – Aviation, National Museum of Scotland
Based at the National Museum of Flight, Ian works with the aviation collections and provides support across the transport section. He started his career in the museum sector in 1999 when he joined National Museums Scotland as a Visitor Services Assistant, before moving into his current role in 2005, just as the final touches to The Concorde Experience were being put together.

Ian has research interests in the history of radar and air defence, and has been researching since 1986. He studied history at the University of Stirling in 1995, before going to the University of Leicester in 2009 to study a master's in museum studies.

He has recently published a book looking at the fascinating history of Scotland's wartime radar stations and the vital role they played in the Second World War: Scotland's wartime radar history is revealed - Scottish Field

Other speakers include leading figures from BAE Systems, Met Office, QinetiQ, MoD, plus many more.

So, join the top names in the field this month and gain expert insight at our four-day international radar conference!

<!—Lead forensics script -->