Start of main content
Professionals Registration Forum among Academicians
Published: Mon 19 Dec 2022
The forum session was moderated by Dr. Grace Chai Mei Ting. It was an extraordinary experience with high profile, talented and experienced panellists Prof. Ir. Dr. Zainal Kadir, FASc, Prof. Ir. Dr. Wai Yie LEONG and EUR ING Asst. Prof. Ir. Victor Nagesparen.
The speakers are from a broad range of institutions and industries. They talked about their careers and explained how becoming professionally registered has benefitted them and their employer. Each journey is unique. The professional registration is as important for you as it is for those working in industry!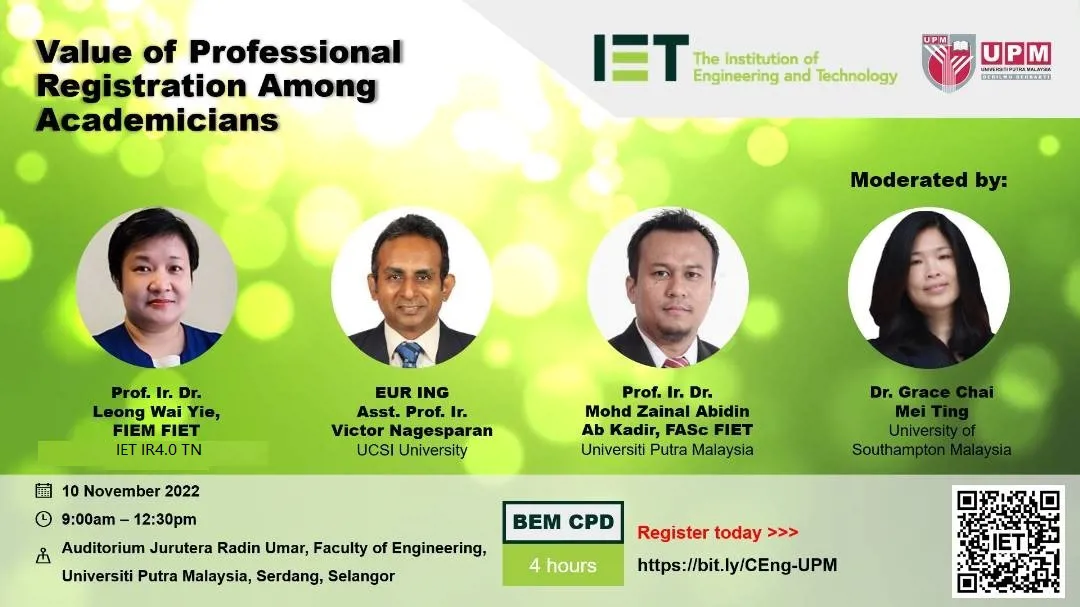 The more ambitious students will already have set their sights on reaching the highest standards of professionalism, by gaining professional registration status. Holding one of these titles enables academicians to lead by example. Academicians will not only enjoy the benefits of status and recognition, but they will also gain credibility with their students. Can you afford not to become professionally registered?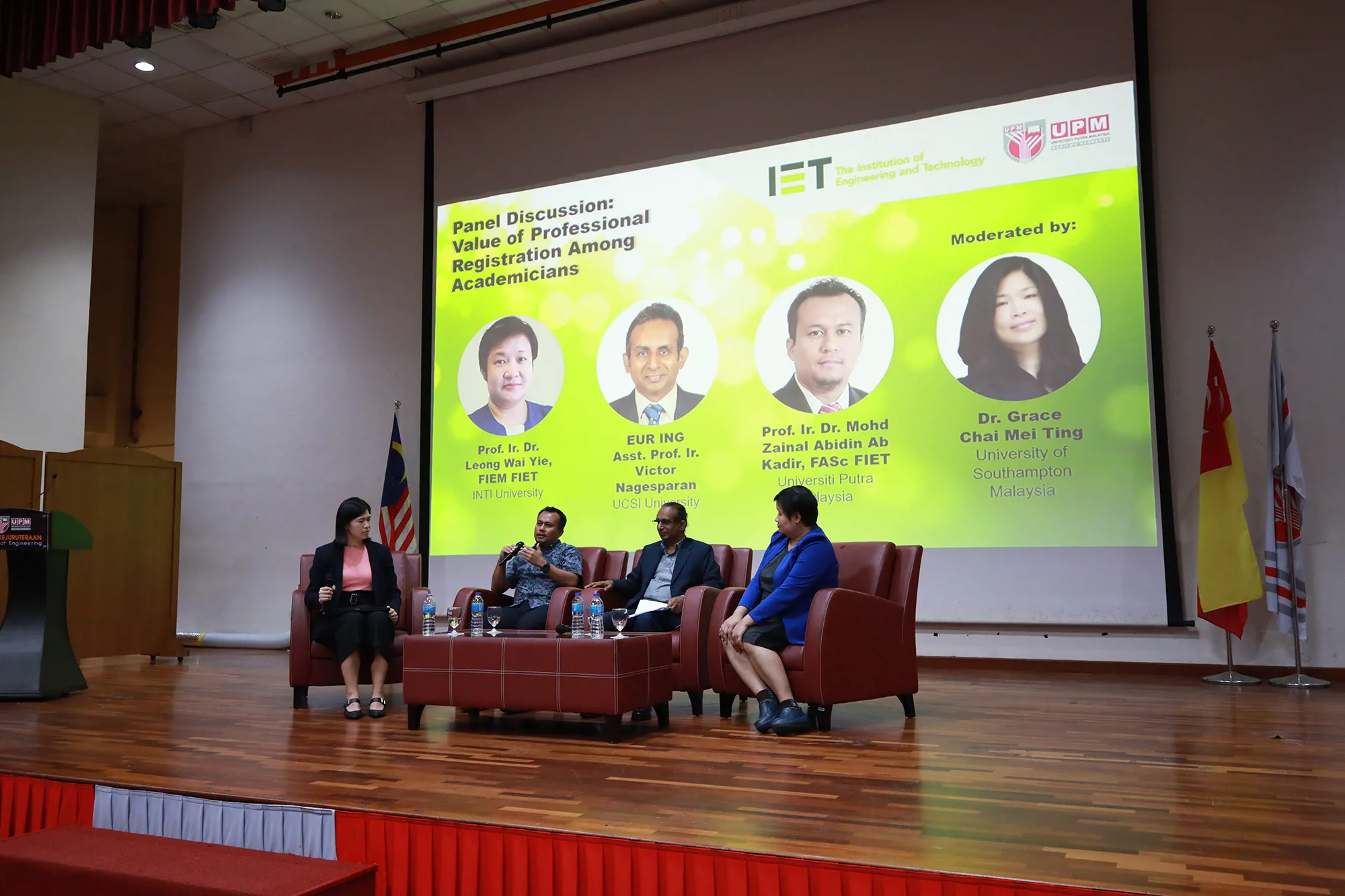 The Higher Education institution will also benefit. A professionally registered faculty shows prospective students and industry partners that its lecturers and researchers are committed to keeping their knowledge, understanding and skills up-to-date.
Whatever your background, it will be your competence as an engineer working in education that leads to successful registration. Assessment is through a review of submitted documentary evidence and an interview.
The evidence can include course development, involvement in research, managing research contracts, an industrial placement, working independently on consultancy or voluntary engineering work.
Any engineering experience outside your educational role would also be relevant. For instance you might have worked in an engineering-based job before moving into education. This evidence will strengthen your application, especially if you can show how your experience influences your current teaching or research. 
Panellists would strongly recommend  that they consider working towards their professional registration. It's crucial to find a mentor who they feel comfortable with and get into the habit of recording their professional development, as they go along.
Professional registration could further progress their career, raise their profile and gain recognition amongst peers, superiors, clients and other engineers' colleagues across various disciplines. Becoming a Professional registration  enables us to further develop our knowledge and insight by keeping up to date with the latest professional standards and making the most of ethical guidance, sector-specific advice, and regulatory help. Furthermore, it enables us to build valuable client relationships based on trust, honesty, and integrity.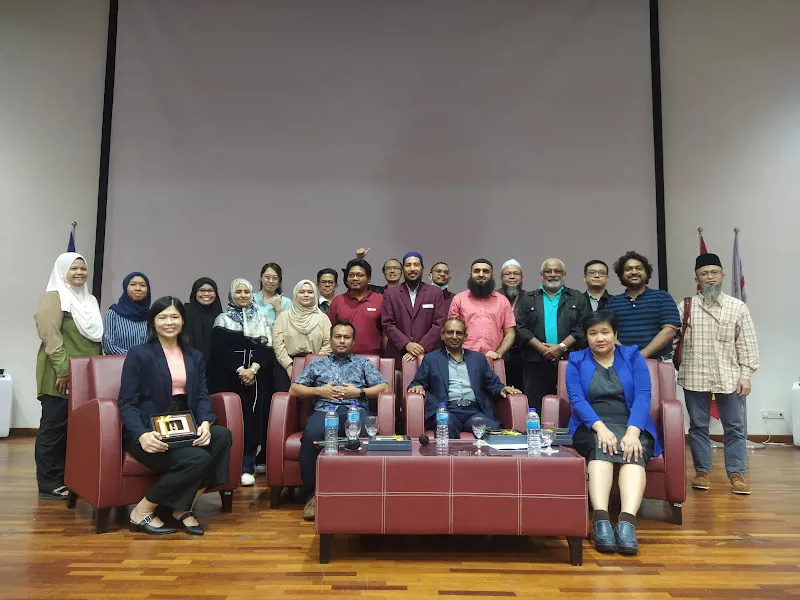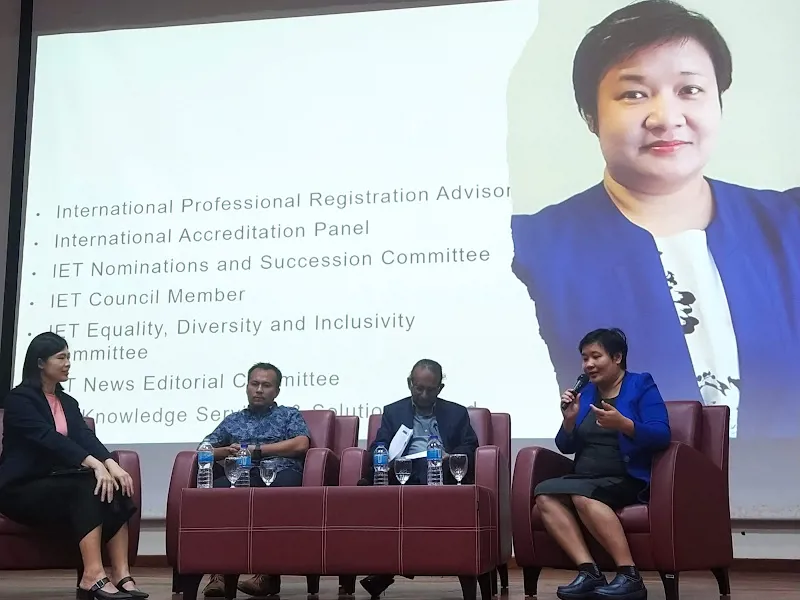 <!—Lead forensics script -->