Start of main content
Meet the outstanding winners of the IET India Awards 2022
Published: Wed 14 Dec 2022
The IET India Awards were instituted as part of the IET's 150th anniversary celebrations in 2021, with the objective of recognising and rewarding Indian engineers and organisations that are championing innovation, embodying engineering excellence and making a difference.
One of the most prestigious awards given on the night was the IET India Young Woman Engineer of the Year. The 2022 recipient is Neethu George, a technical specialist professional at Hitachi Energy – India Development Centre.
Neethu has years of experience in the research area of renewable energy integration, power system monitoring and protection. Her key research contribution is the technology development of fault location solutions for multi-terminal power transmission lines.
As a researcher and technologist, Neethu is passionate about encouraging the younger generation to consider a career in engineering, especially women. She regularly delivers technical sessions for underprivileged female engineering students from across India.
The full list of 2022 IET India Award winners are:
Lifetime Achievement Award – Shri Bharat Goenka, co-founder of Tally Solutions, for his efforts to bring change to business ecosystems. He is the first software innovator in the Indian software product industry and his contributions are a source of inspiration for young engineers in India and around the world. He co-founded Tally Solutions which provides a simple and affordable accounting solution to nearly two million businesses and over seven million users in more than 100 countries.
Youth Engineering Icon of the Year – Praneet Dutta, Senior Research Engineer at Google DeepMind, for his research in the applied sciences on climate and sustainability. Praneet was also the regional winner of the IET Scholarship Awards in 2015.
Volunteering Award – Dr Santhosh Kumar from the Bangalore IET Local Network for his volunteering efforts.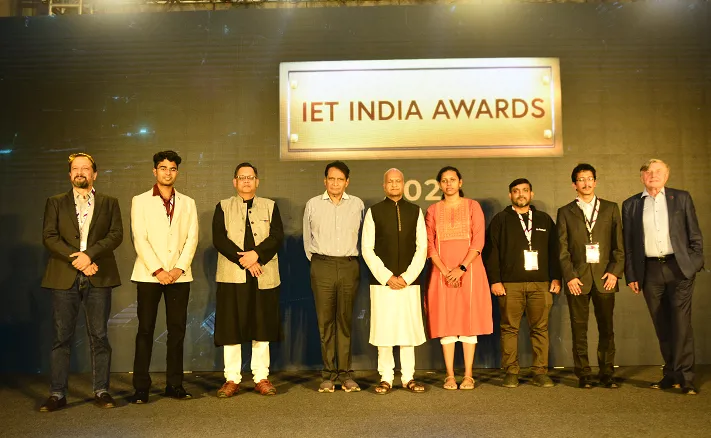 Future Tech Award – Kerala Blockchain Academy for its Project Immunochain. It utilised blockchain technology to provide data credibility through immutable identity for the supply chain of the vaccines of the Universal Immunisation Program.

Mobility Award – Altigreen Propulsion Labs, a leader in electric vehicle technology, for demonstrating excellence through its highly efficient vehicles that are created with sustainability and durability in mind.

Engineering the Future of Work Award – Airmeet Networks Pvt Ltd, a platform for virtual summits, events and workshops, for adopting inclusive and innovative organisational models and leveraging cutting-edge technologies that are pivotal to building organisations of the future.

The IET India Awards is open to both individual engineers as well as teams from across industry, academic, government and not-for-profit organisations and this year we received more than 300 nominations.

Visit our website to find out more about the awards.

<!—Lead forensics script -->