Start of main content
Festive Message from our President
Published: Mon 19 Dec 2022
It's already been three months since I became the 141st President of this historic institution that I've been a member of since I was a student. I feel extremely honoured to be in this position.
Before I tell you a little bit about my experiences so far, I have an important piece of news to share with you.
Over the past six months we have run an extensive recruitment search to find the IET's new Chief Executive and Secretary (CES) that will lead the organisation into a new chapter following Nigel Fine's retirement earlier this year.
I am delighted to announce that Ed Almond has been successful in the permanent appointment of Chief Executive and Secretary with immediate effect.
Ed has worked at the IET for 21 years, holding the position of Director of Finance before most recently becoming our interim CES. He has extensive knowledge of the workings of the organisation and is passionate about our purpose.
I am sure you will all join me in congratulating Ed on his permanent appointment.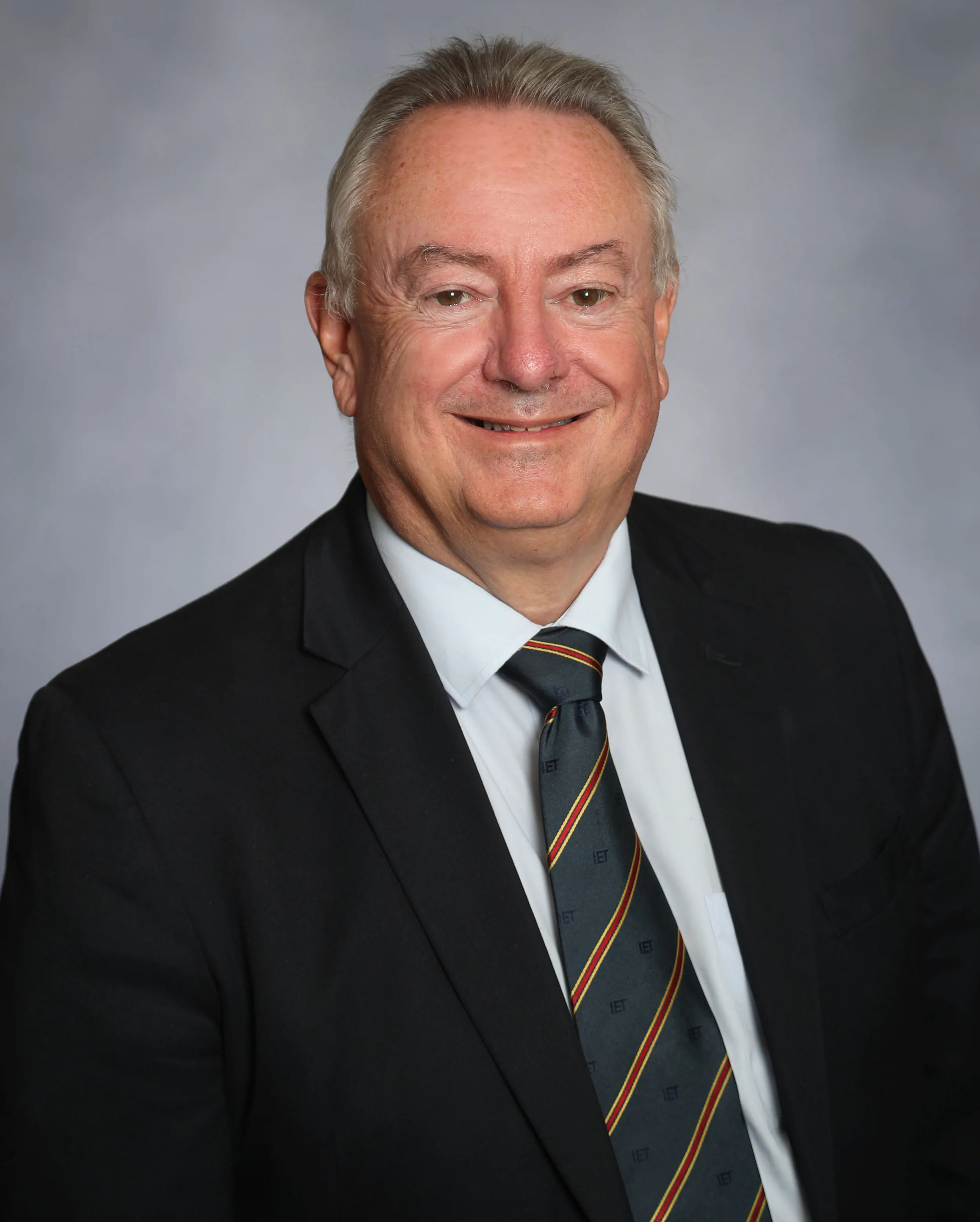 As outlined in my President's Address, I want to share my passion for engineering and I've set out three main things I want to achieve: inspire the next generation, promote the power of mentoring and encourage engineers to go into leadership positions.

Over the past three months I've had the pleasure of being involved in several events that have these ambitions at the heart.

I was delighted to attend the Arkwright Scholarships Awards. This programme is really important as it helps to broaden the talent within engineering by engaging with young people throughout the key stages of education.

I also attended the Young Professionals Summit – the IET's biggest gathering of our young professionals community. It was fantastic to meet so many of our members and volunteers, and to celebrate the work you do to engineer a better world.

Earlier this month, I had the opportunity to speak at a parliamentary event for the launch of our Engineering Kids' Futures report, where again we're highlighting the importance of embedding engineering into primary and secondary education and calling on government to take action.

I was also honoured to give the welcome speech at the 2022 Young Woman Engineer of the Year Awards – a truly inspiring evening where we celebrated five incredibly talented engineers who are all important role models for their respective sectors. This remains an important annual initiative to improve gender equity and inspire more women and girls to consider engineering as a career and I am sure that you will join me in congratulating the 2022 winner, Ama Frimpong who is head of product development at 52 North Health.

As we come to the end of 2022, I would like to take this opportunity to thank you all for making me feel so welcome and supporting me. I've seen first hand over the past few months how the work we do wouldn't be possible without the support of our members, volunteers and staff.

I wish you all a restful festive period with family and friends and a Happy New Year.

 

Professor Bob Cryan

<!—Lead forensics script -->