Start of main content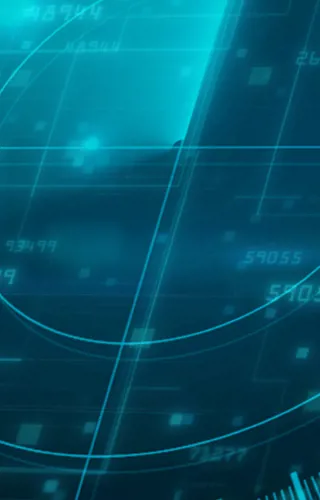 Four reasons why you should attend Radar 2022
Published: Fri 2 Sep 2022
From 24 - 27 October 2022, our premier conference will showcase the latest developments in all aspects of radar systems for civil, security and defence applications.
If that's not enough to convince you to register for your place, here are our top four reasons why you should attend Radar 2022:
It's returning to the UK for the first time since 2017
Our international Radar conference is finally back in the UK – live from Edinburgh after five years. The last UK event was in 2017 in the vibrant city of Belfast and attended by over 350 international delegates, with almost 200 research papers and posters presented across the conference!
Radar 2022 is a prime opportunity for radar specialists – of any age or career stage – to update and enhance their knowledge on new trends in the field, gain insight from leading keynote speakers and network with hundreds of people within the sector.
This year the event will be in a hybrid format, so if you can't be with us in person, you'll be able to join Radar online to ensure you don't miss out on this opportunity for learning and development.
Location, location, location
Radar 2022 will be at one of the greatest sporting stadiums in Europe and home to Scottish Rugby, BT Murrayfield.
The stadium, located to the West of Edinburgh's city centre, is impressive for rugby and non-rugby fans! Overlooking the pitch, Radar will take place across their multiple theatres, breakout suites and Murrayfield boxes.
Plus, public transport is available directly from Edinburgh's city centre and surrounding areas. Edinburgh's International Airport is also just 11km away and directly accessed from more than 100 UK and worldwide destinations.
The high-quality contents
A four-day conference with a packed programme, speakers list and radar topics – Radar 2022 is teeming with brilliant, quality Radar content you won't want to miss!
Speakers include Iain Scott, VP Capabilities and CTO at Leonardo; Darren Coe, Capability Area Lead - RF Sensors & Processing at QinetiQ; Prof Hugh Griffiths OBE, Engineering Research Chair of Radio Frequency Sensor Systems at UCL; plus many more.
Our tutorial programme also covers a breadth of radar topics with experts in the area leading each session, from noise radar to micro-doppler signatures and advanced signal processing for passive radar to maritime radar detection.
Networking
With over 300 radar specialists in one place, the BT Murrayfield stadium will be a hub for networking from 24 - 27 October.

The programme is sandwiched with a number of refreshments and networking breaks as well as a conference dinner, so there will be ample opportunity to get to your fellow engineers and technicians from across the globe.

Extra bonus: Radar 2022 counts toward 21 hours of CPD, which you can easily record using the IET's Career Manager tool!

So, why not join us in the UK or from the comfort of your own home alongside the top names in radar systems at Radar 2022? 

<!—Lead forensics script -->