Start of main content
Industry voices: a round table event
Published: Wed 30 Mar 2022
On 22 March 2022, we hosted an exclusive round table event for senior leaders in the built environment to help us address this question.
The round tables were also asked to discuss what the barriers are to change, and how can we unlock them?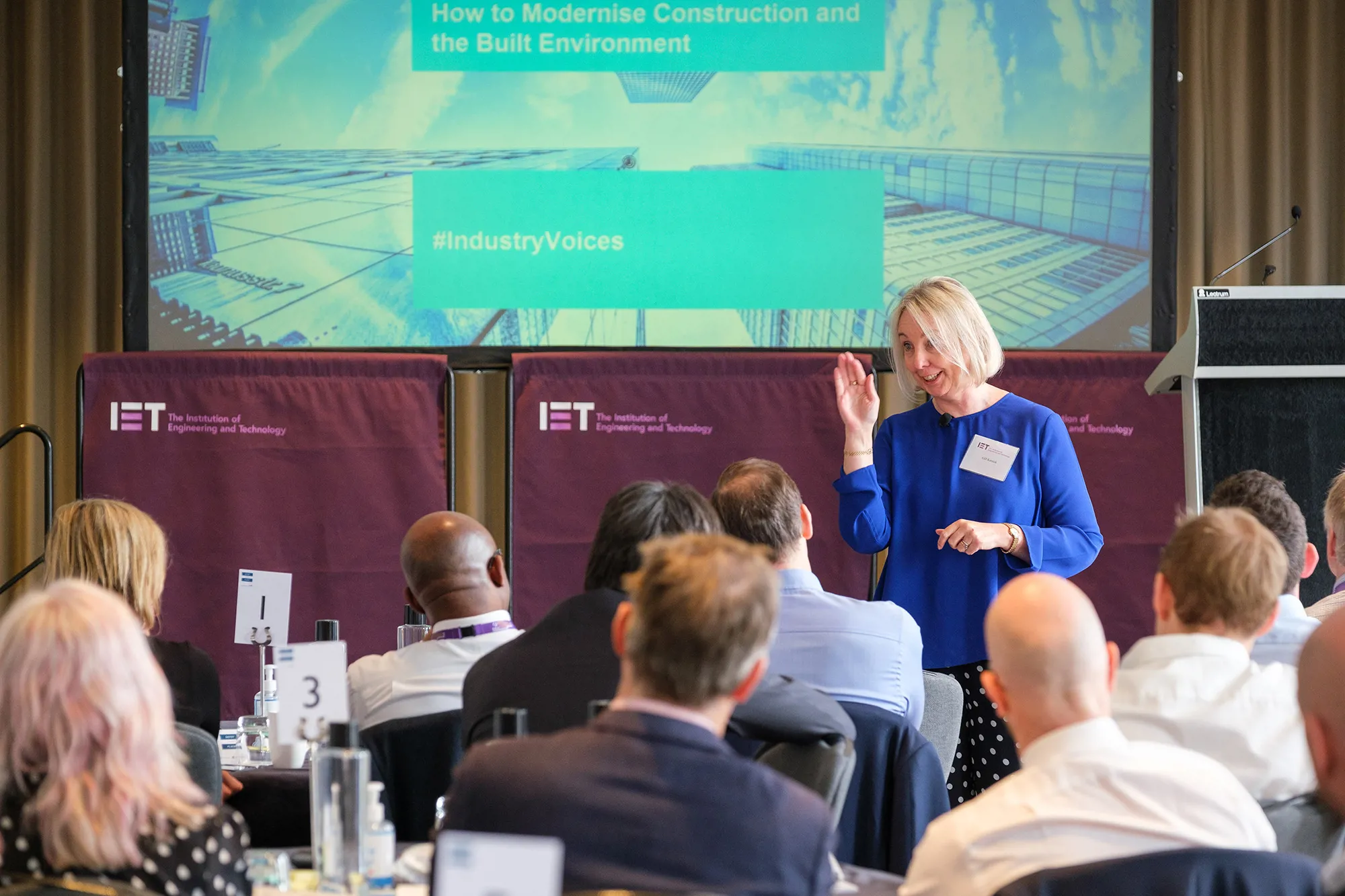 The round tables addressed three key challenges facing the built environment:
Digital transformation and technology
Required to underpin the change and prepare us for a connected future.
Transparency, integrity and building safety
Particularly poignant in the light of the Grenfell tragedy.
Sustainability, circularity and net zero
The operation of buildings alone is responsible for 23% of UK carbon emissions.
We invited individuals from across the sector – manufacturers, consultants, contractors and clients, all of whom were chosen because they have voices which are often not heard in the usual forums.
We challenged them to spend the day moving from articulating the status quo, through identifying barriers to change to making sense of the opportunities there may be to do things differently.
It was a fast paced, interactive session facilitated by change strategist and author, Gill Kernick and a team of sector experts from IBM.
The event was well attended with over 40 invited professionals in the Riverside Room at Savoy Place. Joining them were specialists in housing, sustainability and fire safety and representatives from other sectors and the Government.
The busy day was punctuated with three keynotes from Government, Industry and Tech:
Fergus Harradence, Deputy Director, Infrastructure and Construction at Department for Business, Energy and Industrial Strategy (BEIS) set out the challenge to industry from the Government perspective.
Bal Ahir, Head of Strategy at Audi UK described how the manufacturer was reimagining the automotive future.
Raj Raichoora, Senior Partner and Vice President - Industrial Sector Leader for IBM challenged the delegates to take a transformative view of the future.
The event was organised by the Built Environment Panel's Plain Language Guide Editorial Board, who published 'Digitisation for Construction Product Manufacturers – a Plain Language Guide' in 2021, supported by IBM.

We are now collating all the learning from the event and will be producing a white paper setting out the thinking of this talented group of individuals.

<!—Lead forensics script --> <!—Site improve script -->