Start of main content
The 2022 IET Postgraduate Research Award winners announced
Published: Thu 30 Jun 2022
Each year, the IET's Postgraduate Research Awards celebrate excellence and innovation in engineering and help the winning researchers to share their knowledge throughout the global science, engineering and technology community.
After a rigorous application and interview process, we awarded six Postgraduate Researchers prizes ranging from £2,500 to £10,000. The prizes will allow the researchers to further their work in a wide range of areas, including biosensors and assistive robotics.
The awards are open to our members at universities around the world who've started their research programme.
Congratulations to each of our 2022 winners!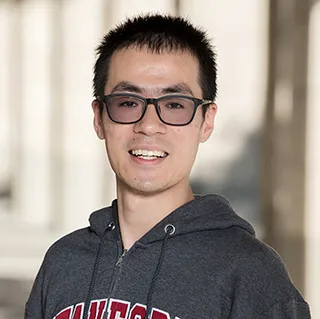 Xianghao Zhan
IET Postgraduate Scholarship for an outstanding researcher
Xianghao Zhan is a PhD candidate in the Department of Bioengineering at Stanford University, USA, focusing on the optimisation of computational modelling of traumatic brain injury.
Xianghao is from China and has a BEng in Control Science and Engineering and a BA in English Language and Literature from Zhejiang University. He has published 15 journal and conference articles as a first/co-first author on NPJ Digital Medicine, IEEE Transactions on Biomedical Engineering.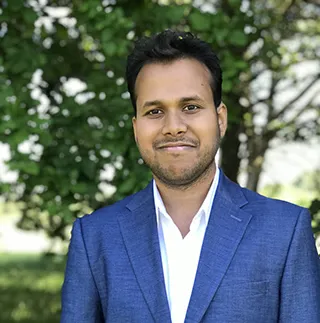 Krishanu Dey
Hudswell International Research Scholarship  
Krishanu Dey is a PhD scholar in Physics at the Cavendish Laboratory, University of Cambridge. Fascinated by light-electricity or photon-electron interactions that have revolutionised many modern-day electronic inventions. Krishanu's research focuses on using a host of optical spectroscopy and electrical methods to unravel various fundamental optoelectronic properties of mixed lead-tin halide perovskite materials.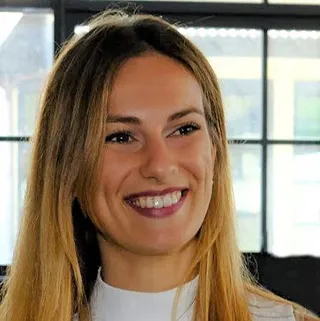 Valerie Raffuzzi
IET Postgraduate Prize
Valerie Raffuzzi is a PhD student in Nuclear Engineering at the University of Cambridge. Her research focuses on accelerating high-fidelity computational methods for neutron transport simulations via optimised representations of nuclear data.
Valeria is also one of the lead developers of SCONE – the first high-performance Monte Carlo particle transport code written in the UK in 40 years. Once her PhD is completed, Valerie hopes to keep working on SCONE to broaden its scope to other fields including nuclear medicine and space applications.
Saylee Jangam
IET Postgraduate Prize
Saylee Jangam is a PhD student in Bioengineering at Imperial College London. Her research focuses on the development of wearable microneedle biosensors for infection monitoring to detect early warning signs of sepsis and optimise antimicrobial drug dosing.
Prior to her PhD, Saylee was a Research Assistant at the Indian Institute of Science where she co-developed SPECTRA-tube, a collection and transportation device to provide remote diagnosis of tuberculosis for patients in rural India. She is also the former Vice President of GapSummit, a bio-entrepreneurship conference addressing the biggest gaps in biotechnology.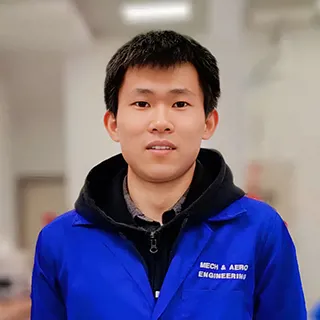 Jia Ge
IET Postgraduate Prize
Jia Ge is a PhD student at the School of Mechanical and Aerospace Engineering at Queen's University Belfast, having moved to Northern Ireland from China. His research concentrates on advanced manufacturing of aerostructures consisting of novel sustainable thermoplastic composites and addresses the urgent needs of decarbonising the aerospace industry through enhanced manufacturing efficiency and use of sustainable materials.
Jia aims to pursue a post-doctoral research role in the field of manufacturing of sustainable aerostructures to contribute to the net zero target.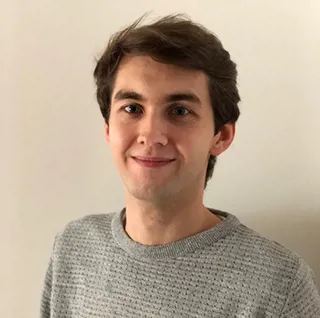 Ronnie Smith
IET Postgraduate Prize
Ronnie Smith is a PhD student at the Edinburgh Centre for Robotics, as part of the EPSRC Centre for Doctoral Training in Robotics & Autonomous Systems at Heriot-Watt University and the University of Edinburgh. Ronnie's research focuses on enabling pro-active robotic assistance for people who need support during daily life activities at home. His research brings together a number of topics to bring humans 'in-the-loop' and give them ownership over their assistive technology.

Ronnie hopes to continue his work on assistive robotics through post-doctoral research.

The IET Postgraduate Research Awards are awarded annually and are open to students worldwide.

If you've been inspired by our our winners and would like to apply, applications for our 2023 awards are now open!

<!—Lead forensics script -->