Start of main content
Savoy Place earns platinum sustainability award
Published: Tue 7 Jun 2022
Savoy Place has become one of only a handful of venues to secure the prestigious Greengage ECOsmart platinum award.
The award reflects the extensive measures taken at Savoy Place to fully embrace environmental sustainability.
Our Austin Court venue has also recently received its own award from Greengage ECOsmart, earning a gold accreditation.
Greengage ECOsmart awards are presented to hotels and meeting venues that demonstrate an eco-friendly approach. Each location is required to complete an independent audit and awards are provided from bronze to platinum status.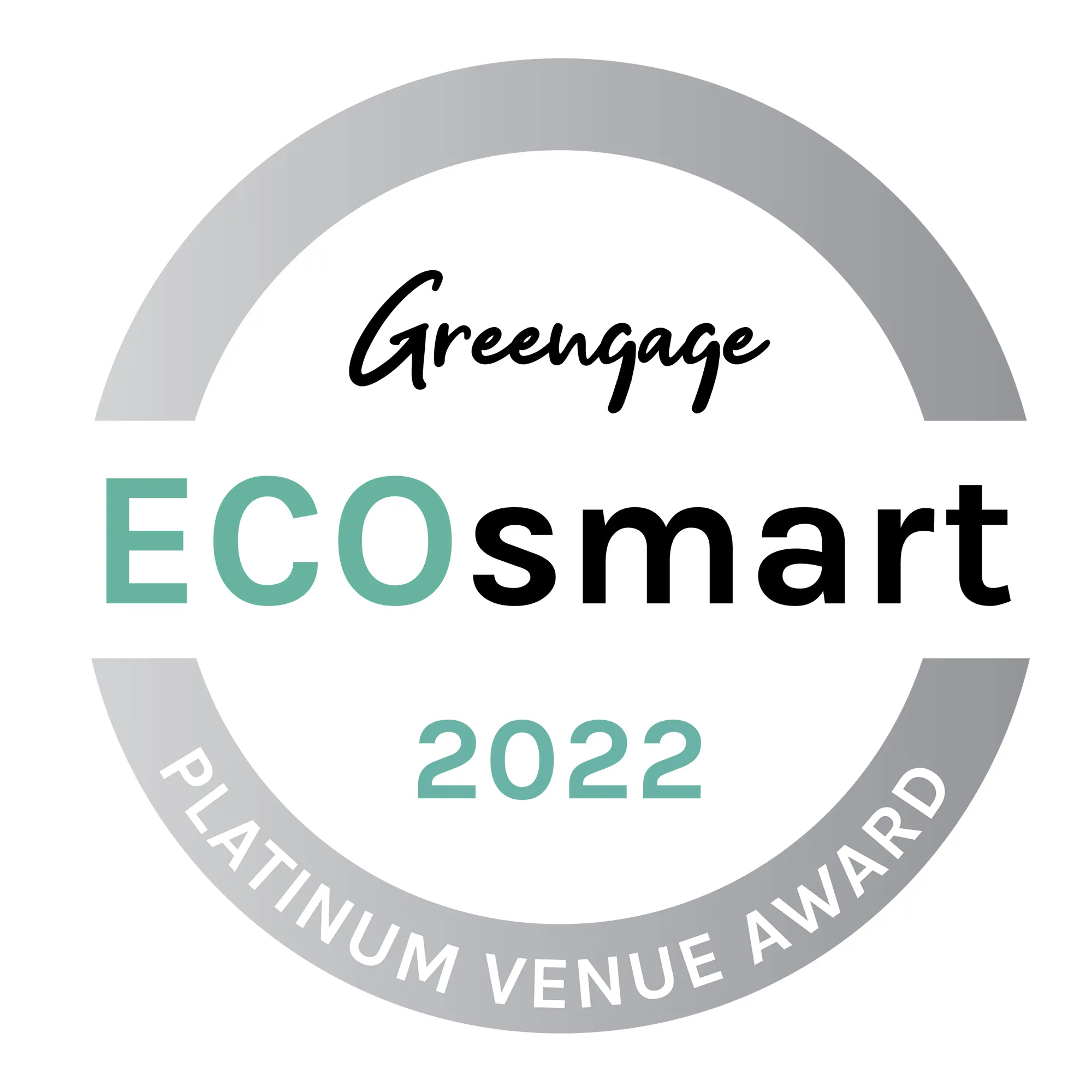 With the platinum and gold accolades, companies, groups and individuals booking Savoy Place or Austin Court have the reassurance of knowing that our venues operate in a sustainable way and have been comprehensively and independently assessed.
We're fully committed to reducing our impact on the environment and are constantly looking for ways to become more sustainable.
The sustainability measures we've put in place at Savoy Place include:
A water harvesting system in place that collects rainwater to then be used to water the plants and flowers at the front of the building
Whiteboards and interactive boards in some meeting and brainstorming rooms, which reduce the need for flipcharts
Digital signage to guide guests around the building
None of the building's daily waste going to landfill, it is either recycled or incinerated then converted into energy
Toilets fitted with low water systems and sensory taps installed in the washrooms
No parking on-site. Instead, colleagues, visitors, members and clients are encouraged to travel by public transport to events
<!—Lead forensics script -->