Start of main content
Launch of our new report on the challenges of offshore energy networks in the Humber
Published: Mon 23 May 2022
Clean energy generation and fuel technologies are vital in supporting the UK transition to net zero by 2050.
The adoption of large-scale energy infrastructure required to meet the demand of reducing emissions presents many challenges to efficiently coordinate the deployment of innovative and commercial projects.
Although there will be some disruption - in certain cases, significant disruption - to stakeholders and sectors such as tourism and farming, this is far outweighed by the need for clean energy technologies to reduce the effect of climate change in the area.
The Humber region is already home to one of the leading offshore wind industries globally. The region also has the potential to be a global hub for CCUS projects, decarbonising one of the largest industrial clusters in Europe.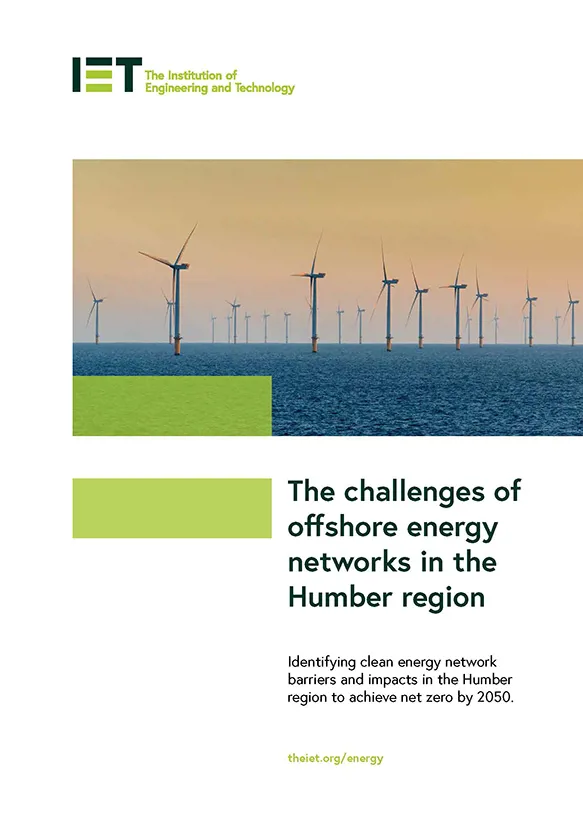 The strength of the offshore energy industry in the region has in part intensified issues around separative project legislation, as operational and consented projects have congested specific cable and pipeline landing points, increasing the potential for future sites to make landfall in other areas with disruptive effects on coastal stakeholders in the Humber region's tourism hub.
While current policies and market-based mechanisms for site allocation, planning, connection and routes to market have previously supported competition and growth in the UK energy sector, they are no longer suited to meet the increased demands of both offshore and onshore stakeholders.
The Dutch offshore energy market has demonstrated that a joined-up approach to legislation can be effective, but early government level involvement is required to implement legislation that can encourage sustained development and avoid decision-making paralysis when issues surface later.
The UK must protect projects that are currently in development to deliver the 2030 target, whilst considering what framework is appropriate for future projects to meet the 2030 to 2050 build-out.
Key messages from our report:
Humber is an example of where what has happened in East Anglia could happen in other regions.
Stakeholders such as landowners, local business and the tourism and agriculture sector should be consulted at the planning stage.
Regulation should facilitate collaboration between local stakeholders and developers.
Regulatory change should ensure that individual projects are no longer forced onto separate timelines and a regulated mechanism is established to construct and own optimised shared offshore assets.
Read our full report to understand characteristics of the Humber region, current and future project development scenarios, barriers to energy integration and more.

<!—Lead forensics script -->