Introducing Paulo Lopes, our new China Country Head and Director
Published: Thu 20 Jan 2022
Paulo joined the IET from the BSI Group where he was the China Strategic Partnerships Director.
He has more than 15 years of work experience within strategy, management, consultancy, innovation, and certification across five continents.
On joining the IET, Paulo said, "I am thrilled in joining the IET and contributing to our mission of working to engineer a better world.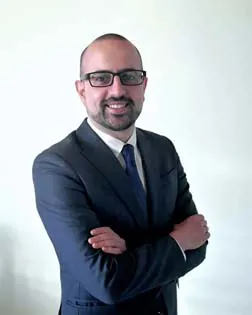 China is a world leader in engineering and technology, so it's exciting to be at the epicenter of innovation and use 150 years of history from the IET to help engineers in China to demonstrate their achievements by pursuing Professional Registration and become Chartered Engineers (CEng), Incorporated Engineers (IEng) or ICT Technician (ICTTech)."

He moved to China in 2014, where he specialised in supporting international companies to expand their operations in China and supporting Chinese companies to expand globally.

Paulo added, "I am excited to work with universities around the country, helping students to achieve their dreams of becoming outstanding engineers.

More importantly, we have an amazing team on the ground ready to give all the support needed in making this a reality."

He is looking forward to his future at the IET and working together with our members, volunteers, and colleagues, to engineer a better world!

<!—Lead forensics script -->