Start of main content
Help us change the face of engineering and technology
Published: Wed 3 Mar 2021
We want your help to recognise and celebrate the people who have made and are making a difference in STEM.
This campaign is to find extraordinary individuals to feature not only on our online platform but also in our stairwell exhibition spaces at IET London: Savoy Place.
Take a look at a few people we think have made an impact and be inspired to tell us who you think has made a difference.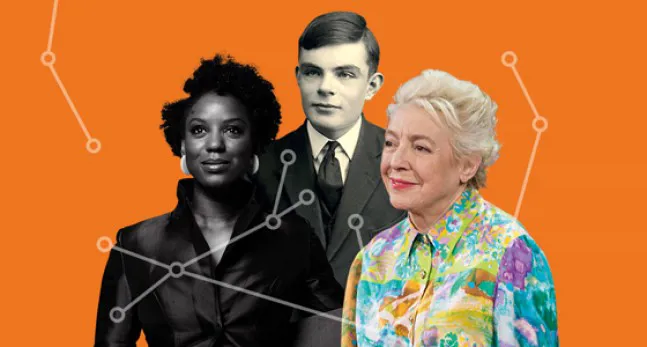 You can nominate as many people as you like, from any point in history or present day, and from anywhere in the world!
What are we looking for?
Trailblazers of the past
Someone who has made a demonstrable impact on society through the development of an innovative idea/product, or through their service to STEM. They are someone who has left a legacy in engineering and technology.
Pioneers of the present
Someone who is present in STEM today in an inspirational way and makes it available to new audiences. They are someone who has made, or are making, an impact on society through their championing of STEM, or through the development of an idea/product.
Our pioneers of the present should be role models for the engineering and technology community and help to challenge and redefine the outdated perceptions of our industries.
Visionaries of the future
A person making a difference in our world for the greater good. Our visionaries of the future should be someone who is present in STEM and is making it accessible for future generations.

We are looking for role models who inspire people of all ages to celebrate STEM and challenge the outdated perception of our profession.

All nominations should also reflect the IET values of Integrity, Excellence and Teamwork.

Nominations are open until 13 August.

Get involved by helping us change the face of engineering and technology today.

<!—Lead forensics script --> <!—Site improve script -->