Start of main content
Foothold launches a mental wellbeing hub for engineers and their families
Published: Thu 18 Mar 2021
In response to the growing need for mental health support, Foothold has launched an online platform, giving IET members and the entire engineering community access to clinically approved resources and techniques to support their mental wellbeing.
Foothold's Support Services and Development manager Denice Houslin said: "Since the start of the pandemic, calls for our support has tripled.
This is a trend reflected by the rest of the sector.
But addressing and improving mental wellbeing, in particular, is important because our state of mind impacts our ability to handle pressure in other areas of life.
We're proud to be able to support the engineering community this way."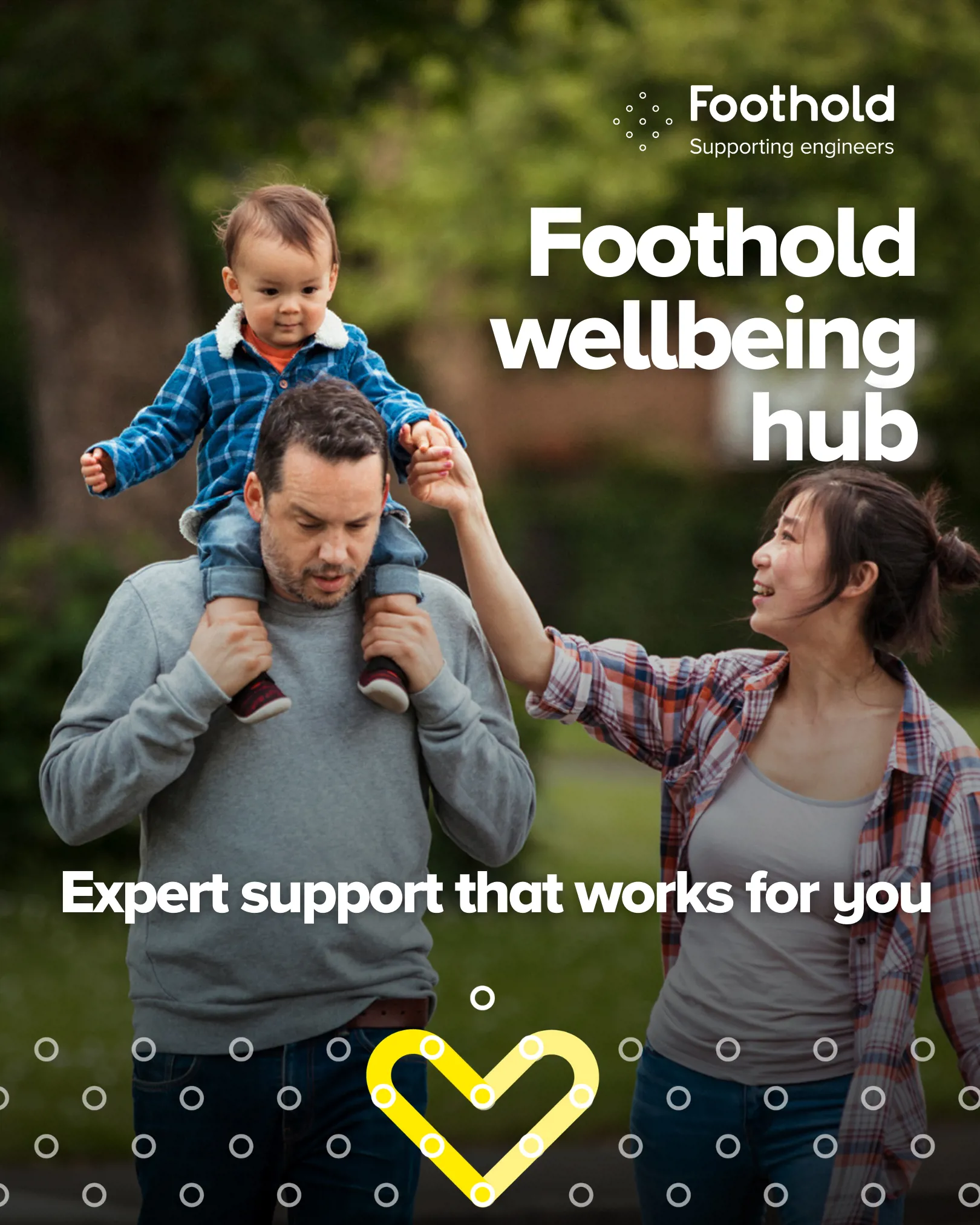 The Foothold wellbeing hub features clinically approved e-learning sessions on topics like anxiety, depression, work stress, substance abuse and others.

In addition, it offers support on pandemic-related challenges like redundancy and isolation.

The project is being funded through a collaboration with Gattaca PLC, an engineering and technology recruitment specialist and outsourced solutions provider.

Gattaca's Group Director, Matthew Wragg, commented: "It's clear that the past year has been an extremely challenging time for so many people, financially, physically, socially and mentally, which is why it's so important to ensure that those struggling have access to the appropriate help they need.

At Gattaca, we're on a mission to do what we can to make things better; we want to help as many companies, candidates, colleagues and communities as we can.

Our collaboration with Foothold and subsequent fundraising challenge to pay for this online mental wellbeing hub is helping us do just that."

Engineers have been seeking help for anxiety, depression, and other mental health difficulties.

And many have also been negatively affected by the Covid-19 pandemic.

Michael, a 49-year-old engineer, was already struggling with his mental health. Then the first lockdown made things worse.

"I couldn't access the right type of support and I couldn't function or cope with everyday tasks.

As things spiralled, I moved in with my brother - he knew I needed to take the pressure off and focus on getting better.

If that hadn't happened, I'd have ended up being homeless."  You can read more of Michael's story.

In 12 months, the Foothold wellbeing hub aims to provide 1000 wellbeing sessions.

The expert content on the hub will link with existing Foothold support to help people make positive changes and seek further support if needed.

The wellbeing hub is immediately available and free to use. To find out more and start using the hub, please visit the Foothold website.

<!—Lead forensics script --> <!—Site improve script -->