Start of main content
Who is attracting more women into engineering?
Published: Thu 13 May 2021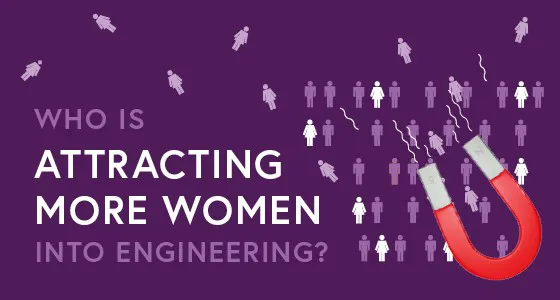 Now in its third year, this award is for a man or woman who is an innovative thinker and who has actively addressed the gender gap by attracting and retaining women in engineering.
It is important that we recognise gender imbalance within engineering to address that only 12% of engineers in the UK are women. We have created many campaigns over the years to highlight the shortage of women within our industry and this is something that we will continue to work hard at to ensure women are properly recognised within engineering.
Nominations are now open!

Who has made an impact on your career?

Who has helped you get to where you are today?

Who will you nominate?

Nominations close on 5 July 2021, and the winner will be announced at the IET Young Woman Engineer of the Year Awards ceremony on 2 December 2021.

Please visit the website to nominate someone today.

<!—Lead forensics script -->