IET celebrates one of our youngest IET Fellows
Published: Tue 12 Jan 2021
Mark, who is also a Chartered Engineer, was recently named Distribution System Operation (DSO) Manager for SP Energy Networks, supporting the next Electricity Distribution Price Control submission.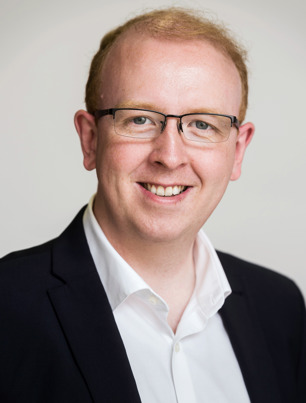 He took on this role after working with the business in several innovations and DSO-related roles as a contractor over a number of years.
Mark graduated from the University of Strathclyde in 2015 with a Master of Engineering (MEng) in Electrical and Mechanical Engineering.
He is also an active and high-profile member of Scotland's engineering community.
His other activities include roles as a Trustee of the Glasgow Science Centre and Chair of the IET Horizons Bursary, which supports students and apprentices facing personal hardship in the engineering sector.
Mark said: "It's a great privilege to join the Fellowship of the IET, particularly at this stage of my career! While it is humbling on a personal level to be recognised by my peers for what I have achieved in the industry, fellowship is also about a renewed commitment to the Institution, the sector and the promise to give back to the industry that has given me so much." 
Colin Sellers, Head of Registration and Standards at the IET, said: "Mark has made a big impact early on in his career and his commitment to delivering high standards in the engineering industry has propelled him to achieve the accolade of one of the youngest IET Fellows on record.
"Mark is also a dedicated IET volunteer and chairs our Horizons Bursary panel.
He is a very positive role model for the young people we support who are undertaking engineering studies and shows that nothing is out of reach with hard work and determination.
I speak on behalf of the whole of the IET in congratulating him on this prestigious achievement."
Fellowship is the highest grade of IET membership and recognises the high level of experience, knowledge and ability a person has attained during their career.  
IET Fellows represent a range of sectors and are recognised as professionals at the very forefront of engineering and technology.
For more information about the IET's membership options or for profession registration, visit membership.