Ready, steady, invent! Take part in our 'Sports of the Future' competition!
Published: Wed 22 Apr 2020
We want to encourage children to use their imagination and Science, Technology, Engineering and Maths (STEM) skills to revolutionise the sporting world! We have joined forces with cycling star Mark Cavendish to challenge children to use their creativity to dream up the 'Sports of the Future'! The winner will see their idea become a reality with it being made into a real-life prototype.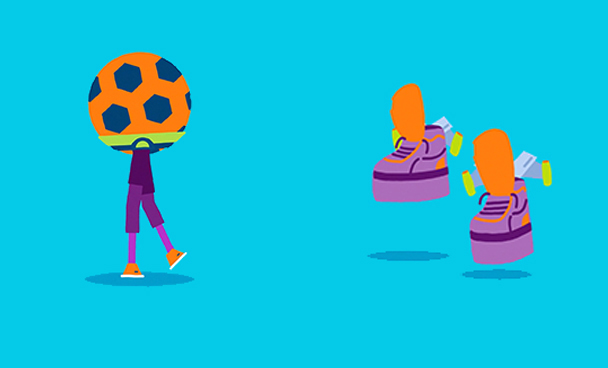 Our panel of judges will look for creativity, originality, imagination and the engineering thought behind the idea. Children could invent a brand-new sporting gadget like a flying skateboard or upgrade current equipment such as a tennis racket with super bouncy strings. The more creative, the better! Our judging panel will be made up of experts, including, cycling champion Mark Cavendish, IET President Peter Bonfield and IET Young Woman Engineer of the Year Ying Wan Loh.
Mark Cavendish, known as the greatest sprinter in the history of the Tour de France, commented: "With the country on lockdown and schools closed, many parents including myself are looking for different ways to keep our kids busy, happy and stimulated. It's also a time when we all have to be a bit more creative with how we take part in sports, so I'm really excited to be working with IET on this campaign. I'm looking forward to seeing the fun and fantastical ways kids use their imagination."
To enter, please download the entry form from our Engineer a Better World website and send it to sportsofthefuture@theiet.org. The competition is open from 22 April until 23:59 BST on 11 May.
The competition is part of the IET's annual Engineer a Better World campaign aimed at inspiring children, and their parents about the opportunities available in modern engineering and technology, and to think about careers in these fields in the future.