Life during lockdown: Young Professional Mariya Tarabanovska talks staying positive in a post-COVID world
Published: Mon 12 Oct 2020
"I want my family to be proud of me but even more so, I genuinely want to make a positive impact on the world."
Now the Vice-Chair of the IET's Aerospace Technical Network (TN), TN Rep for our Young Professionals Committee and an Education Officer for the IET Education team, Mariya is already making her mark on the industry by sharing her love and knowledge of aviation.
A flying start to her studies
"Some of my earlier teachers in Ukraine didn't think I was 'smart' enough to pursue a technical career," she says. "I've always been determined to prove them wrong."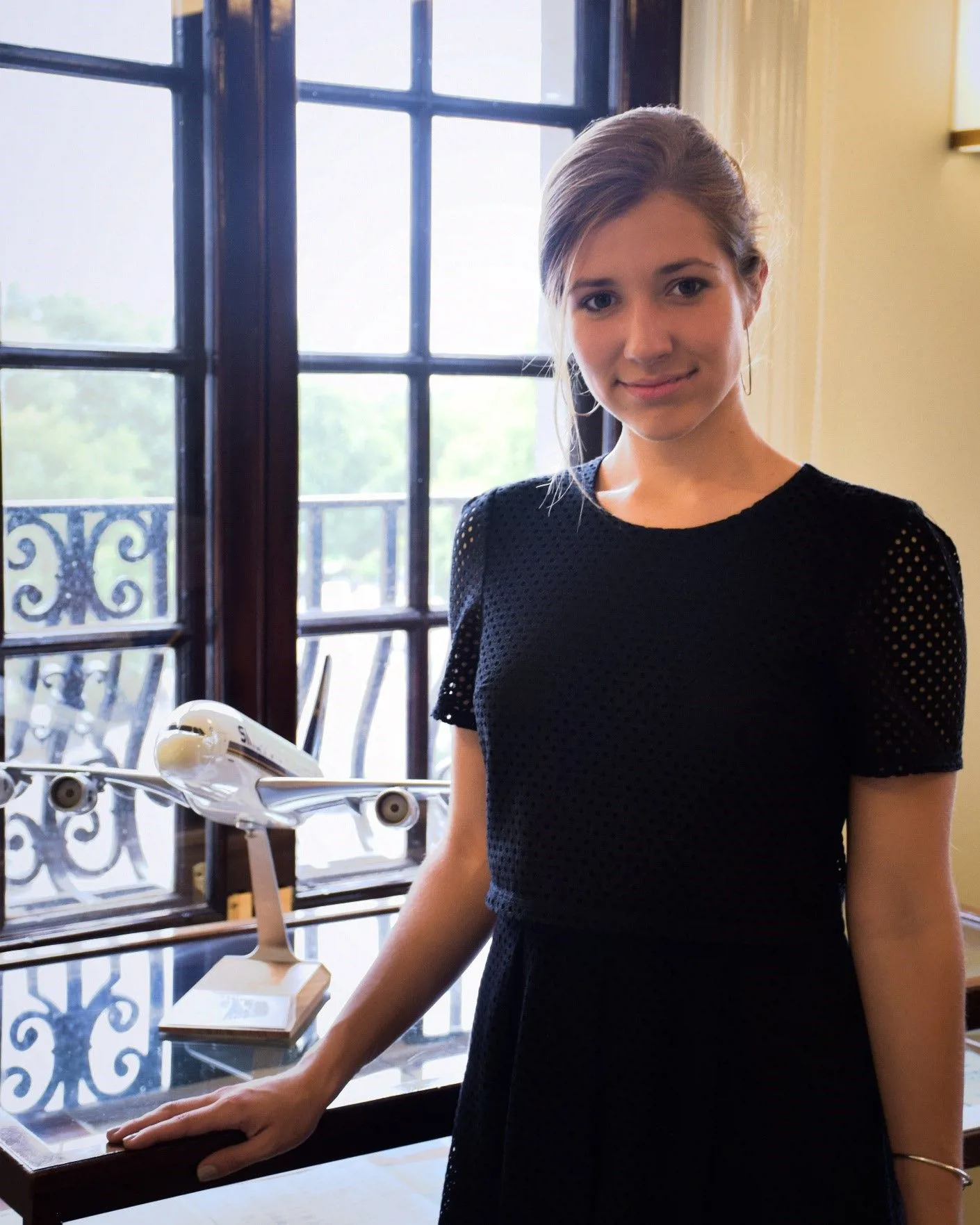 Arriving in the UK to continue her studies, Mariya was also determined to finish her final year at her school back in Ukraine. "I found myself studying GCSEs while also remotely finishing my school in Ukraine, which I ended up finishing with a Gold Medal for the Highest Academic Achievements."
However, navigating two schools wasn't the only difficulty Mariya had to face… "It was difficult to manage the fact that the very same year when I finished my GCSEs, the war in my hometown, Donetsk, started.
"My two years of A-level studies were especially tough for me. Not many people know that much detail about my origin, but the fact that you have no home to return to and all your family and friends are now refugees in your own country having to relocate to another regions - that was the most difficult to get used to."
From studying Product Design at Central Saint Martins College, University of the Arts London, honing her skills as a design engineer at heart, to getting involved in many one-in-a-lifetime opportunities and projects, Mariya was always trying to truly engineer a solution.
"I believe you shouldn't give up on your dream and remain focused but at the same time you need to do things outside your career and keep developing yourself to be a well-rounded person."
"I became a STEM Ambassador, volunteered in museums and airs shows, went on a Flight Test course to the US, where we flew both manned and unmanned aircraft for two weeks, returned to intern at BMW MINI, started volunteering with the IET, was asked to join a start-up and interned in one of the university internships in my first two years.
"I lead the topic of Urban Air Mobility (UAM) in my role as a Vice-Chair in the Aerospace TN as well and have now started my own initiative called Flight Crowd (flight-crowd.com) aimed at raising awareness of the UAM industry among general public and shaping public perception on the future of vertical mobility.
"I'm in engineering because I love it. I'm in Aerospace because I always walk with my eyes towards the sky and I am so keen to help bring the future of air mobility closer."
COVID-19 impact
Although Mariya's university had to close back in March due to the pandemic, her studies didn't come to a complete halt.

"I had to write my dissertation sat at the very same desk in my room for two months straight. It's been tough mentally. It was also very difficult to see the whole world get absorbed by the pandemic; everyone was afraid, about their family's health, about the future ahead. I was certainly one of them."

Like many others across the globe, Mariya also felt the impact of adjusting to a virtual world.

"We all moved to online meetings, Zoom and Microsoft Teams calls, as well as emails," she says. "The TN delivered an extremely successful webinar on the topic of UAM with over 500 people registered and over 300 attending on the day, with many more watching on-demand.

"I think it will only get better the more practice we have and the more everyone adapts to the virtual 'norm' collectively.

"Since joining the IET, I feel like I'm making a difference to the world and haven't regretted it since! We have the chance to create a positive impact on society, which is important now more than ever. Remember to look after yourself, and your mental and physical wellbeing!"

<!—Lead forensics script -->