Start of main content
Help 'Save the North Pole' with our 2020 Santa Loves STEM campaign
Published: Tue 10 Nov 2020
This year our story is narrated by Children's television presenter, Andy Day and features the talent of Richard Ridings, who voices Daddy Pig in Peppa Pig. Together, we are going to the North Pole where Santa is on a mission to make it 'greener'.
We are also challenging children to help Santa and his Chief Engineer elf, who is voiced by IET President, Danielle George MBE, invent a brand-new super sleigh!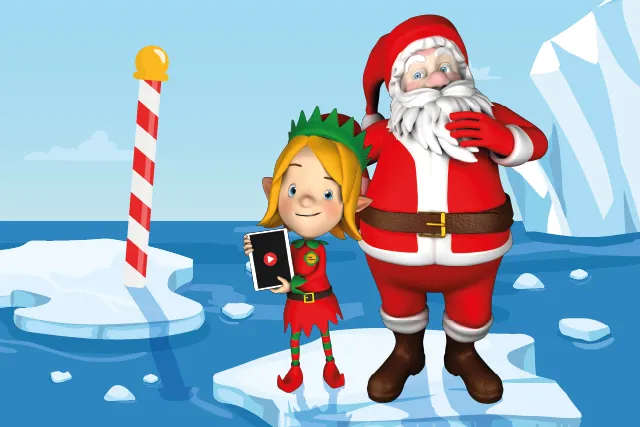 Help Santa Save the North Pole! A Christmas Video.
We need it to not only be efficient in ensuring Santa can complete his annual flight around the world, but also environmentally friendly to help us in the fight against climate change. We have partnered with Kids Invent Stuff to launch this challenge, with the winning design being built by real-life engineers from sustainable materials and put to the test on their Kids Invent Stuff YouTube channel! To get involved visit theiet.org/kids-competition and find out how you can take part.

IET Head of Education, David Lakin, said: "Santa Loves STEM is an important campaign that aims to spark children's interest in STEM in a festive and heart-warming way.

"There continues to be a huge shortfall of young people taking up careers in engineering and technology and we believe one of the main barriers to this is not capturing the creative and curious minds of children from a young age.

"Climate change is one of the biggest challenges we are facing today. If we can share this important message through Santa Loves STEM, we hope children will not only join us and Santa in Saving the North Pole' but continue in their journey to become difference makers of the future."

We also have loads of fun and free downloadable activities to keep the children entertained over the festive period. You can find them all on our education website.

<!—Lead forensics script -->