Listen in to an exciting new series of podcasts with key Parliamentarians
Published: Wed 16 Sep 2020
In order to achieve our goals, we have a stakeholder map of key individuals that we want to engage with. These include Government Ministers, Chief Scientific Advisors (many of which are IET Fellows and past Presidents), as well as Shadow Ministers and key backbench MPs and Peers.
In a normal world, we would engage with them often through face-to-face meetings or events.  Clearly, that currently isn't possible, so we've been looking at other ways to engage with them and position the IET as the home of independent, impartial expertise.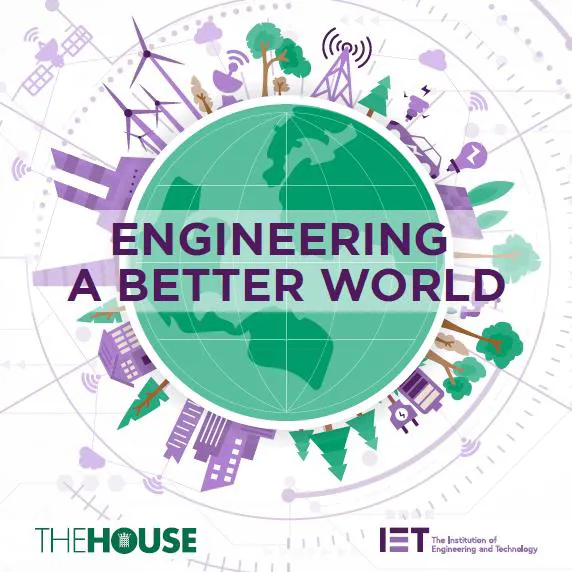 Working with our partner Dods, which is the market leader in political engagement, we're piloting a series of podcasts. The format involves an IET expert and Parliamentarian and the discussion is chaired by Policy Editor of the House magazine, Georgina Bailey.
Robert Beahan, Public Affairs Manager at the IET, said: "We're piloting this exciting new series of podcasts to continue to inform and influence Government on a wide range of engineering and technology issues.
"Podcasts are growing in popularity according to according to Ofcom, with around 7.1 million people in the UK now listening to them every week. That's one in eight people and is an increase of 24 per cent over the past year – and more than double over the past five years.
"If successful, we'll roll out the series of podcasts during the remainder of the year to cover the full range of IET activities, including built environment, education & skills, energy, healthcare, innovation and transport."
The first podcast covers 5G, on the back of our recently published report: Allaying health concerns regarding 5G and exposure to radio waves. The podcast features Digital Minister, Matt Warman MP, Shadow Digital Minister, Chi Onwurah MP and member of the IET Digital Panel, Prof Will Stewart. You can listen to the podcast on PoliticsHome via the following link: LISTEN: What does Britain's 5G future look like?
To promote the podcast, Digital Minister, Matt Warman MP, wrote an article in the House on 5G, which was accompanied by an article from Stephen Temple, a member of the IET Digital Panel.
The next podcast in the series will focus on resilient manufacturing and will feature Chair of the IET Manufacturing Policy Panel, Steve Evans.
If you have any burning questions on manufacturing that you'd like us to put to Steve and the politicians (yet to be announced) that will join him on the panel, please email publicaffairs@theiet.org