Life as a Student member
Published: Mon 13 Jul 2020
Receiving the IET Engineering Horizons Bursary back in her second year of university was the start of Tegan's Student member journey. "After the scholarship awards ceremony I joined the East Midlands Local Network.
"The thing that I was most engaged with at the beginning was the Council for Scholarships and Bursary holders," she says. "At one of the meetings we were told about the Young Professionals Committee (YPC) and the 2018 Young Professionals Community Volunteer Conference (YPCVC) in Singapore."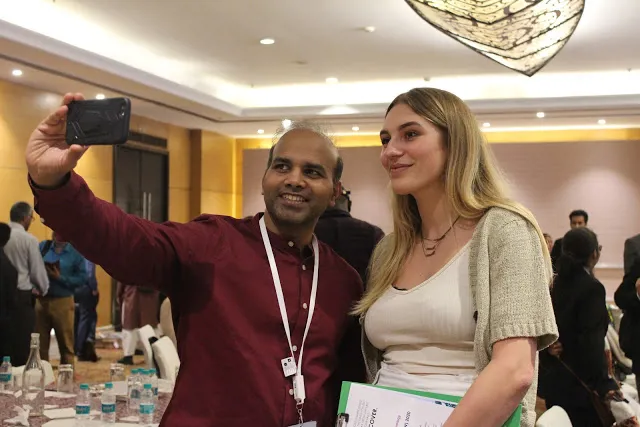 By an exceptional chance, Tegan was heading to Nanyang Technological University in Singapore to study Mechanical Engineering for a semester as part of an exchange for her degree. "I reached out to the Young Professionals Engagement Manager at the IET to let them know I was going to be in Singapore for my studies; that's how I first got engaged with the Young Professionals team."
Attending the YPCVC as a delegate opened unimaginable doors for Tegan, with the opportunity to network with some of the biggest names in industry. "The CEO of Garuda Robotics did the closing keynote at the conference. I was lucky enough to meet and talk with him, which led to me starting a project with Garuda Robotics," she says. "I got to go to drone demonstrations, see their new drone flight operations software in practice, and learn more about the company and industry before integrating the work with my third-year project for uni."
Returning to the UK after her exchange, Tegan kept momentum and was soon attending the Celebration Ceremony for new scholars and the 2019 Annual Dinner. "I was asked to join the YPC as the Student rep. It was around that time, at the Annual Dinner in 2019, when I was also asked if I wanted to chair the scholars' council," she says.
Getting involved in so many roles and IET activities especially helped when applying for her current internship at Rolls Royce: "The experience of volunteering and building confidence by speaking to people helped a lot. When I go for an interview and I'm sat opposite a really cool, serious-looking engineer, I've had my practice from networking.
"Talking with so many people, sharing experiences and ideas, can really help set you apart as a young engineer. Building up your professional network, that's the biggest win. It's something you can't get to the same extent anywhere else."
From starting an On-Campus group at Loughborough University (the first in over 10 years!) to being a judge at the Bangalore Local Network Present Around The World heat alongside IET Chief Executive and Secretary Nigel Fine, Tegan's journey as a Student Member has been full of invaluable experiences: "Infinite doors will open for you. To me, the experience, opportunity and sense of reward you feel from getting involved and expanding your network outweighs anything else.
"I had four placement offers that I hadn't even applied for, just because of my involvement as a Student member. The fact that the IET can open doors like that into industry sectors I wouldn't have even thought of working is pretty cool."