Update from Chief Executive Nigel Fine
Published: Tue 2 Jun 2020
I hope you are keeping safe as we continue to navigate our way through this extraordinary time. In my last update, we were only just beginning to work and socialise in different ways - finding new ways to stay connected with colleagues, friends and loved ones during lockdown.
Now that we have all had time to adapt to new ways of communicating, I want to update you on what we have been doing across the IET in recent weeks.
Here in the UK, through great technology and the support of our IT team, we have managed to transition many IET activities to an online world, ensuring our operations can run virtually and we can continue to provide services to our members. Our membership services team continues to be available should you need them. Contact details are available on our website.
Our Beijing and Hong Kong offices have now returned to work at full capacity, having successfully kept operations running throughout the restrictions. IET staff in India and the US are working in accordance with local measures.
We have also been working hard to ensure the engineering community stays connected as we continue to follow our vision of working to engineer a better world. This is more important than ever as we continue to support IET members and help to coordinate the industry's response to COVID-19 and Government calls for support during the pandemic. Engineering and technology solutions will be central to efforts around the globe to get people safely back to work, school and their day to day lives.
Our IET Communities team has worked with technical and industry experts to provide insightful content on a variety of topics. You can visit our Webinars Hub to register for free to join upcoming webinars and to watch past webinars again.
If you are working towards Professional Registration, our weekly Professional Registration webinars are very popular and provide you with a great opportunity to have your questions answered.
In response to the pandemic, the  IET recently hosted a webinar on "Artificial Intelligence and Engineering for a Healthcare Crises: Rapid response strategies for COVID-19" with over 950 participants including thought leaders, government representatives and scientists from around the world including from Hong Kong, India, Ethiopia and the UK.
The IET India team has created a series of digital conversations that offer insight into best practices and support throughout the Coronavirus lockdown. They are freely available via our IET India YouTube channel.
In addition to this, IET panel members and IET members have worked with IET.tv to create a series of EngShort videos that explore the industry's response to COVID-19.
Throughout this time, we have been focusing on sharing key messages and good news stories. We have worked with Dr Peter Bannister, Chair of the IET's Healthcare Panel on two television interviews – the first calling on UK engineering and tech firms to support the Government's campaign to produce vital medical equipment and another on the impacts on mental wellbeing and how technology can help.
It has been great to see the engineering community so committed to supporting each other by taking part in our online Communities discussions, sharing expertise and mobilising activities in response to Government calls. We had a fantastic response from engineers wanting to help the health service in the UK in their call for equipment and volunteers. Likewise, IET Malaysia network volunteers have done some selfless work making and distributing 3D printed face shields to hospitals and organisations across Malaysia.
Please continue to share your stories about how you've worked on the coronavirus pandemic. Find out how you can get involved by visiting our website.
Looking to the future, although our venues will remain closed for the foreseeable future, we are continuing to host events virtually. We have kicked off our one-year countdown to the IET's 150th anniversary. We are working with volunteers across the world to ensure we bring activities to you locally and I am looking forward to the future celebrations we have planned.
Finally, we are fully aware that this is a difficult time, so please remember that if you need any additional support you can contact Foothold, our benevolent fund, 24 hours a day. Foothold has shortened its emergency grant application process to provide financial support to our members and their families during these difficult times.
Please stay safe and I wish you and your family all the best.
Regards / Nigel
Nigel Fine
Chief Executive and Secretary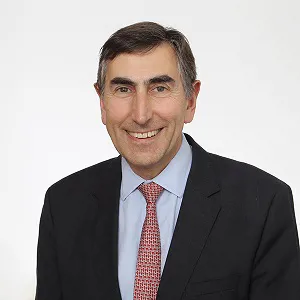 <!—Lead forensics script -->