The IET are taking part in London Climate Action Week
Published: Tue 23 Jun 2020
The event, London's Retrofit Revolution: Driving a Green and Fair Recovery, will look at current practice, policy landscape, skills and finance and the role that Covid-19 has played in highlighting the issues.
It will also focus on the health inequalities, driven by poor housing standards, and the economic risks of large-scale employment that the COVID-19 pandemic has highlighted.

We have expert speakers from the London Sustainable Development Commission, Greater London Authority, UK Green Buildings Council, Retrofit Academy of Excellence and the Green Finance Institute to discuss sustainable solutions to some of the multifaceted challenges we face.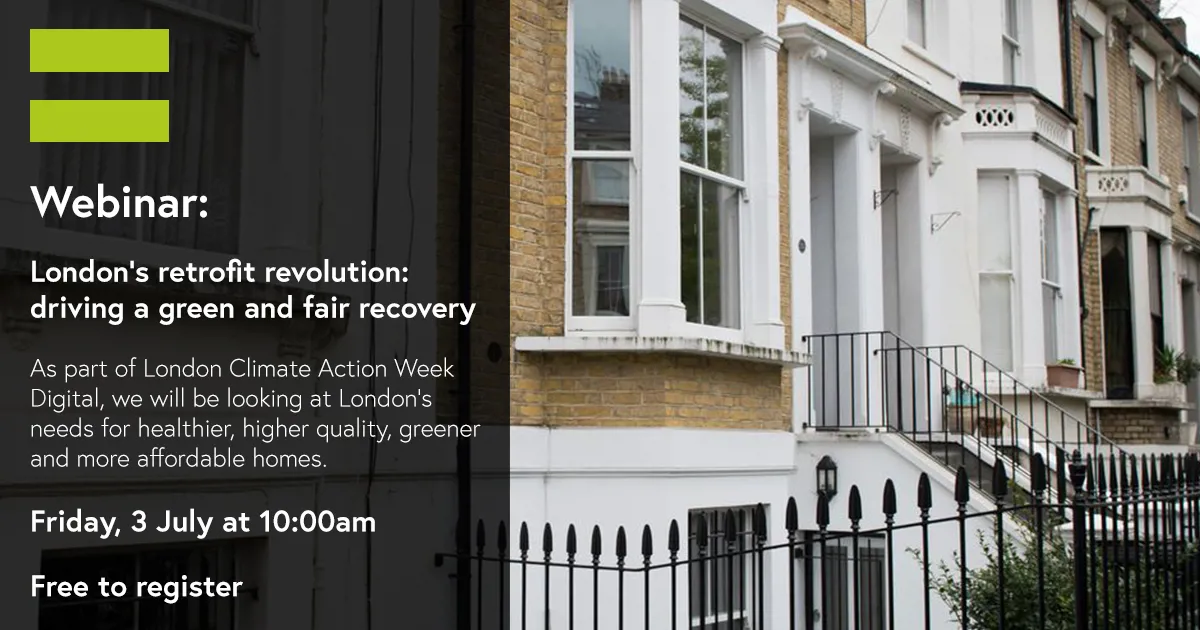 James Robottom, Sustainable Planet Lead at the IET, said: "London, like many global cities around the world, needs healthier, higher quality, greener and more affordable homes. Engineers will be central to delivering the large scale retrofit of housing stock so we can address these challenges, as well as drive carbon emissions down and work towards a green recovery."
London Action Climate Week will bring together experts from a range of disciplines through a series of virtual events to drive collaboration and policy solutions in three key areas:
Green investment to rebuild economies
International collaboration to address the climate crisis
Solutions for adaptations and resilience
All the events taking place between 1-3 July are key in developing essential climate policy solutions for the post-Covid world.

London's Retrofit Revolution: Driving a Green and Fair Recovery is a virtual event taking place on Friday 3 July at 10am (BST). To register to attend, and find out more information about the event, please visit the registration page.

<!—Lead forensics script -->