The IET crowns FIRST® LEGO® League champions in England and Wales, Scotland and Ireland!
Published: Wed 11 Mar 2020
This year's CITY SHAPER challenge saw students learn all about architecture and the spaces we live in. The final tested the young engineers with a series of challenges, this involved building a robot to tackle a series of missions as well as creating an innovative solution to a real-world problem. The teams must also demonstrate the FIRST® LEGO® League Core Values: inclusion, discovery, teamwork, innovation, impact and fun.
Our IET FIRST® LEGO® League England and Wales Champions were a team from Reading. The Shape Shifters, an all-girl team from Kendrick School, impressed the judges with their teamwork, dedication and ability to stay calm in difficult situations at the final held in Bristol. They produced the innovative design of a fire protection drone service.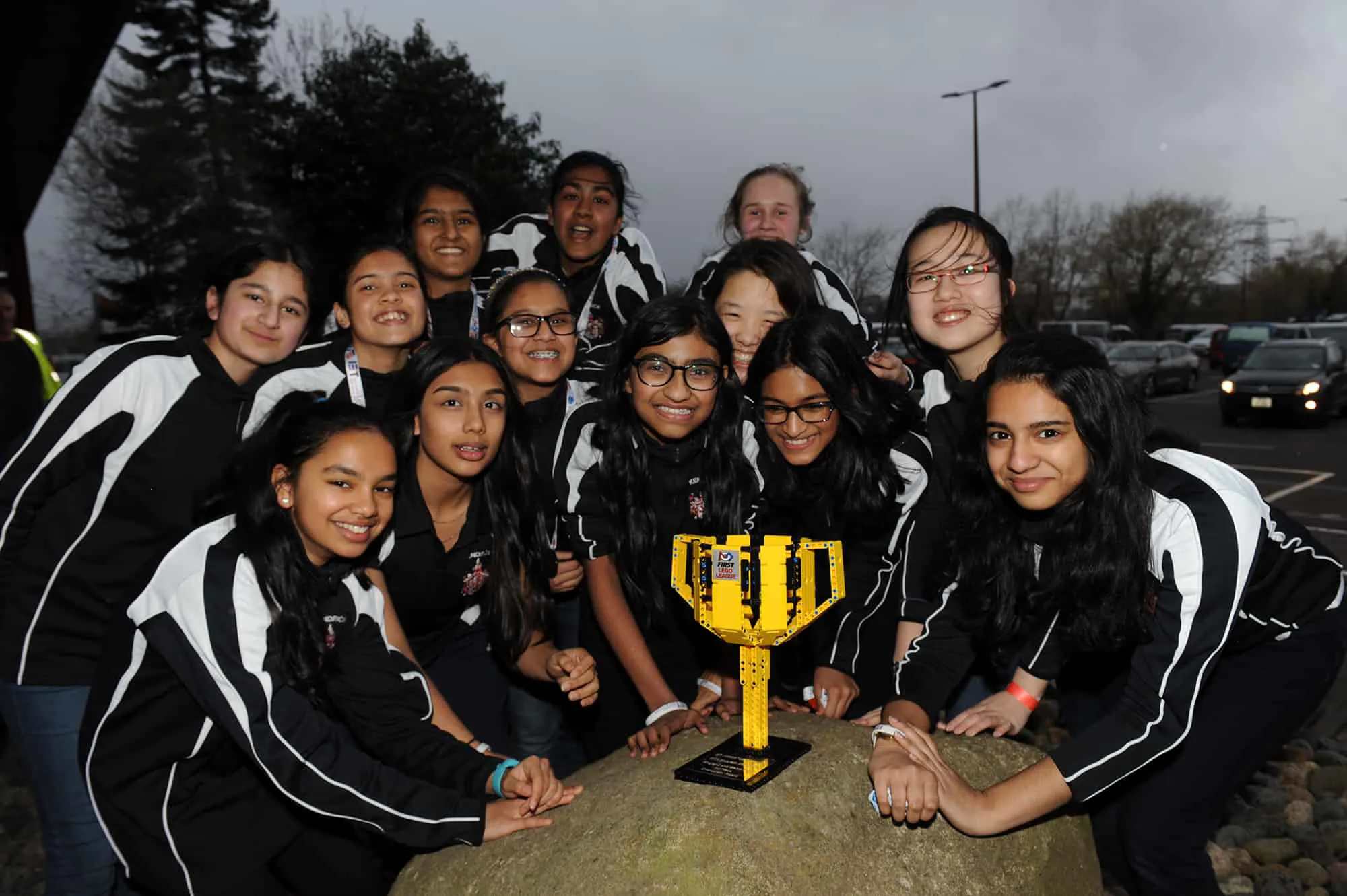 Shape Shifters team member Ishika Jain, said: "The win was very surprising because we only got through to nationals through the Wild Card and we did so well at the end. I'm glad that our first time at nationals has given us this amazing experience and opportunity. I am also grateful for an amazing team who I know will always have my back."
Our second final took place in Perth. This saw the Stewarton Stormers, a group of 16-year-olds from Stewarton Academy, named winners of the FIRST® LEGO® League Scotland final. Their innovative idea focused on sustainable eco-friendly housing and mental wellbeing. Having taken inspiration from their local rural area, the team created an eco-village, Brightside, to tackle these issues.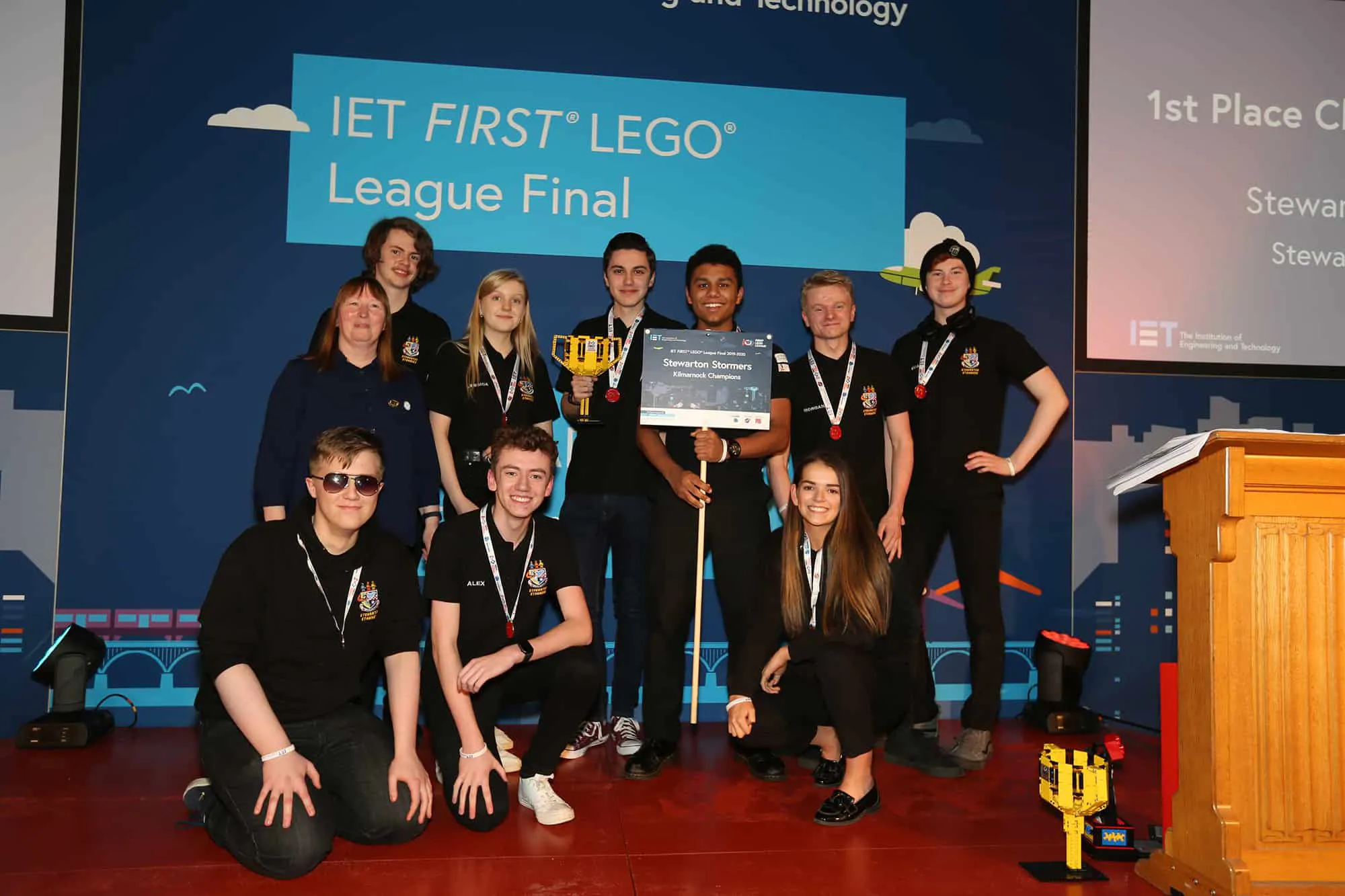 Natalie Smith, a member of the Stewarton Stormers said: "This whole experience was unforgettable.  It's such an amazing opportunity for us all to have.  As one of the girls in the team, I am proud to represent women in STEM and to be able to lead us to success."
Build-a-bots, a team of 11 to 13-year-olds, from Wicklow Montessori Primary School were crowned our All-Ireland champions in Dublin. They created a solution around shaping a better future for Wicklow town and its community. This involved reusing and adapting existing infrastructure to develop Wicklow's potential whilst catering to all user-groups and focusing on environmentally friendly initiatives.
Elsha O'Reilly, a member of the Build-a-Bots team, said: "Having worked countless hours since September it was unreal that our robot won the game. The whole day was an amazing experience and we all really enjoyed it. I can't wait to go to Detroit."
Our three talented winning teams now have the opportunity to represent their country at the World Festival that will be taking place in Detroit, USA later this year.
We saw our largest ever FIRST® LEGO® League Final with over 500 young people attending the England and Wales event. Overall 114 teams competed in the three finals, all keen to demonstrate their skills in robotics, computer programming, teamwork, research, problem solving and communication.
We are proud to be the FIRST® LEGO® League's UK and Ireland operational partner. Supporting the competition is part of our commitment to show young people the benefits of careers within Science, Technology, Engineering and Mathematics (STEM).
For more information about the IET and FIRST® LEGO® League please visit our education website.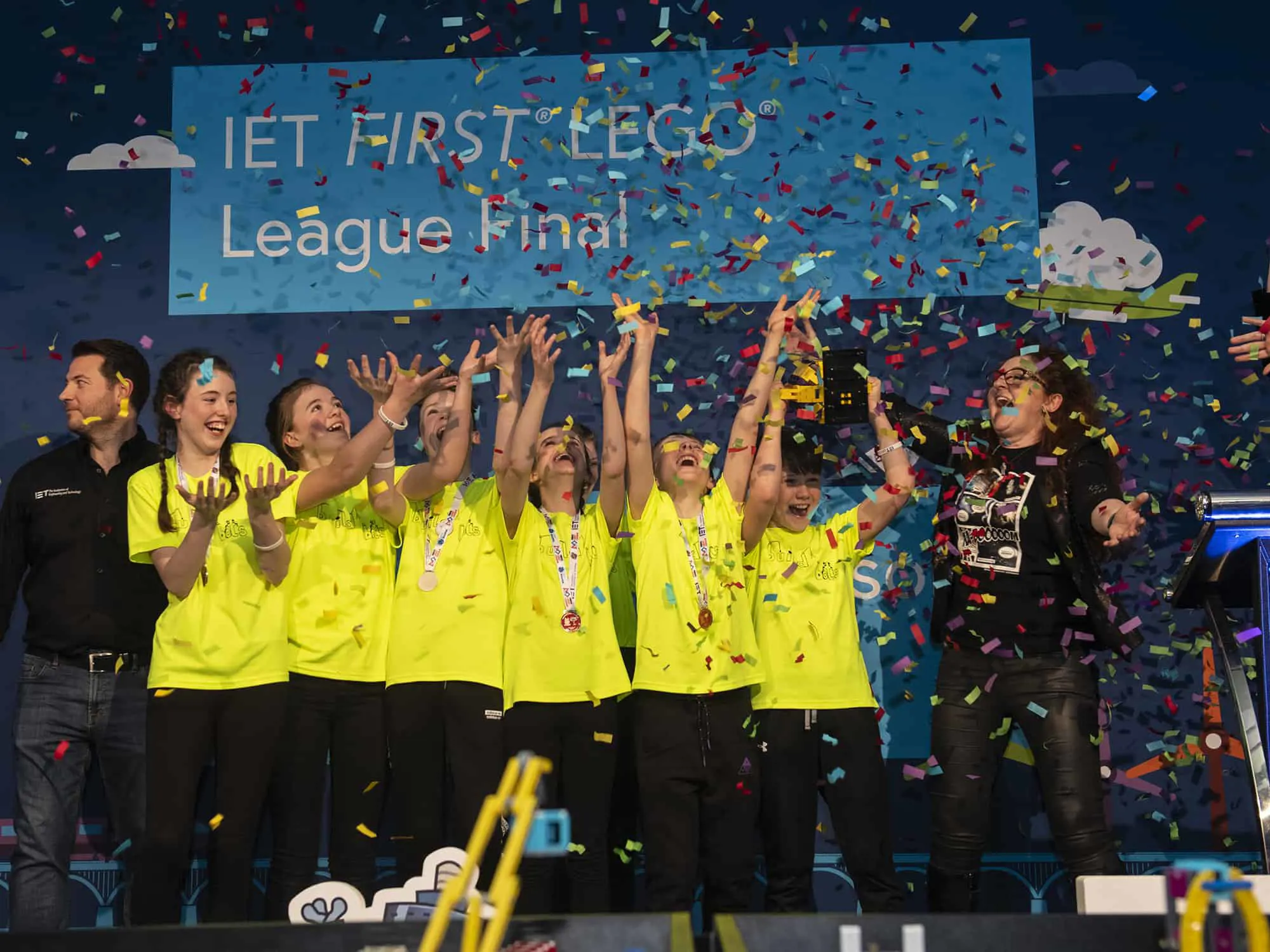 <!—Lead forensics script -->