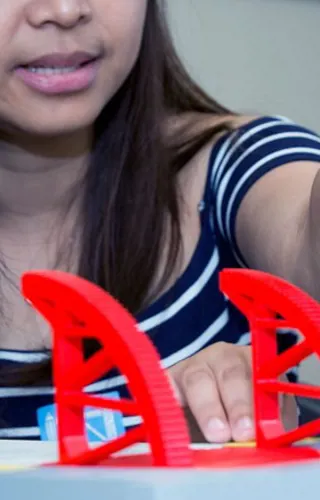 Engineering Open House Day 2020 is coming!
Published: Tue 25 Feb 2020
We'll be working with organisations across the UK to host events that inspire the next generation as part of our Engineer a Better World campaign. Together we're opening the doors of well-known venues to children and parents to highlight the exciting opportunities within engineering and technology.
Last year, over 60 organisations took part. We saw more than 4,000 visitors attend the events across the UK. Companies such as Amazon, Ofcom, Royal Mail and BBC Birmingham opened their doors for a behind the scenes experience. The events demonstrated the variety of exciting roles available within Science, Technology, Engineering and Maths (STEM) industries to motivate and inspire children to pursue these careers.
Engineering Open House Day is a fun and educational day that allows young people and their families to experience the excitement of engineering.
If you would like more information on the event or how to get involved with Engineering Open House Day 2020, please contact openhouse@theiet.org. We'll be updating the website soon with event information.
Help us inspire the next generation.
About Engineering Open House Day 2020
<!—Lead forensics script -->