The future of Internet of Things in Malaysia
Published: Fri 20 Dec 2019
Recently, he has attended IGNITE-ICVSSD 2019, an annual international conference held in Penang, Malaysia. The event, hosted by Toyohashi University of Technology (TUT) and Universiti Sains Malaysia, took place on the 2 and 3 December. At this unique event, the two Universities combined the International Conference of Global Network for Innovative Technology (IGNITE 2019) and the International Conference on Vibration, Sound and System Dynamics (ICVSSD 2019).
At the event, Mr Lim Yew Kee was a keynote speaker and gave a demonstration on IoT Smart Buildings. He used an innovative real-time control method to control a 'Smart Building' using Wifi to stimulate an IoT-ready product connected to the main conference hall. It was a fascinating display of advancing technical capabilities.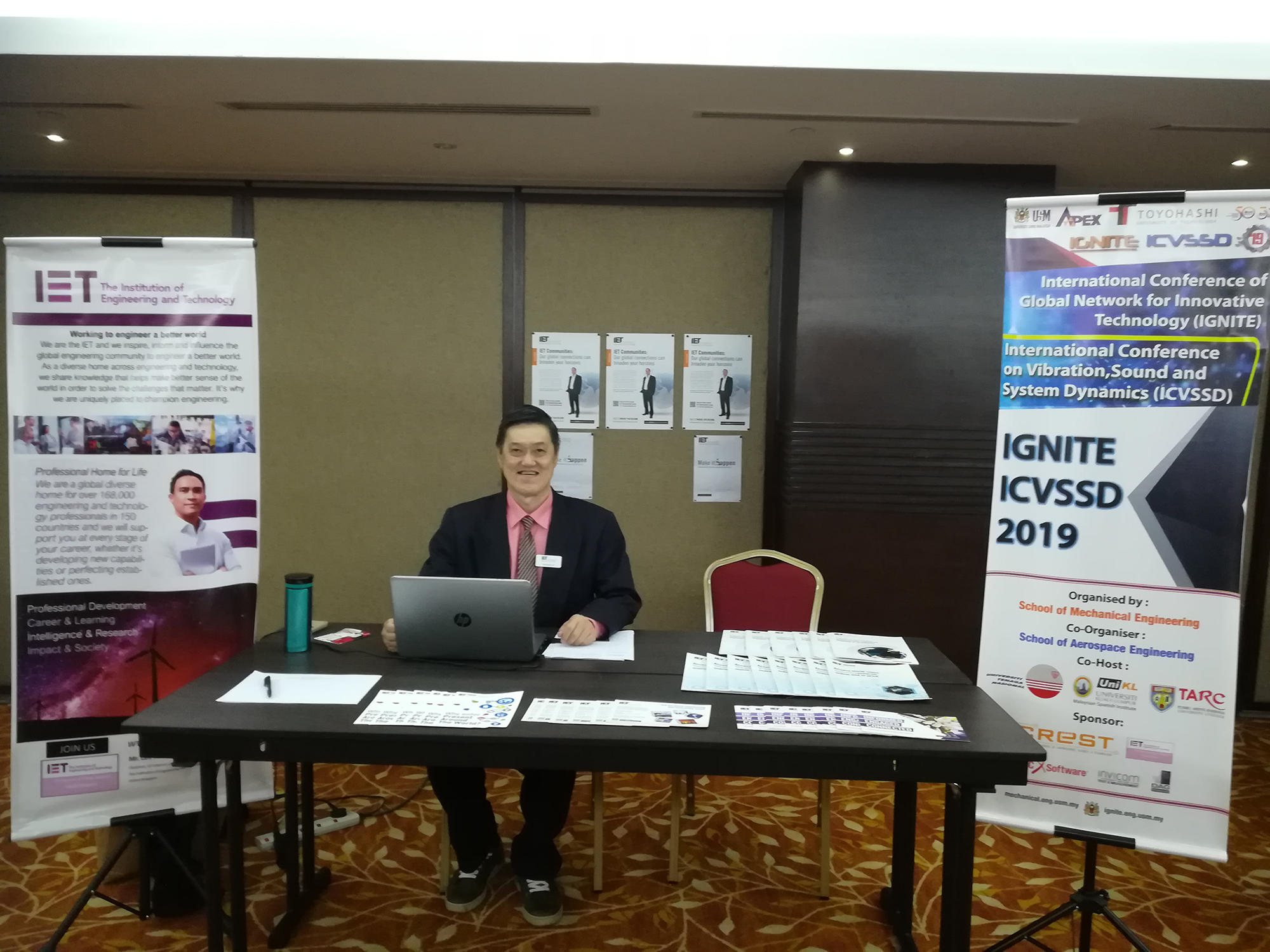 In addition to being one of the keynote speakers at the event, Lim Yew Kee spoke to over 130 delegates at the IET Exhibition Stand about our Internet of Things Network and how we're working to engineer a better world.
He was also a key speaker at Industry 4.0 and Internet of Things: Professional Talk. The event was held at the Engineering Campus in Universiti Sains Malaysia (USM) on 23 October this year. The IET Internet of Things Network co-organised and sponsored the event with the aim to build bridges between academics, technology providers, manufacturers and STEM students.
Over 300 people attended, including students, academics and industry representatives to hear talks from three key industry speakers to share their knowledge on different aspects of Industry 4.0 and IoT. Mr Chew Huat Seng, Managing Director of Hitachi Asia (Malaysia), gave a talk titled "Learn from the Pros in Tackling IR4.0" and Mr Tan Meng Hew, Managing Director of QC Scientific, presented "Industry 4.0 – Focus on Automation – Malaysian Perspective". Our very own representative Mr Lim Yew Kee, Chairman of IET Internet of Things Network, captured the audience with his presentation on the application of IoT in the built environment.
From January 2019 to December 2019, Lim Yew Kee's events were attended by around 1,000 delegates! Thank you to all of our volunteers across the world for helping us achieve another successful year.