IET launches new Digital Twins report
Published: Thu 17 Oct 2019
An increasing population, economic growth and climate change are all putting significant pressure on infrastructure. To address this, the UK's existing infrastructure needs to become smarter and the engineering industry now largely sees the need for digital twins. The global digital twin market was valued at USD $3.8bn in 2019 and is expected to reach USD $35.8bn by 20251. Half of all large industrial companies are predicted to be using digital twins in some form by 2021, which is expected to result in a 10 per cent increase in effectiveness2.
Digital twins are a realistic digital representation of assets, processes or systems. They are symptomatic of the broader trend toward digitalisation that is having a profound effect on businesses and society by offering greater accuracy, control and predictability to a range of challenges.
The varying definitions and interpretations of what constitutes a digital twin is complicating the development and adoption of them within industries. We have developed a clear white paper that addresses the issues and outlines the requirements and outcomes, defined by six elements of development.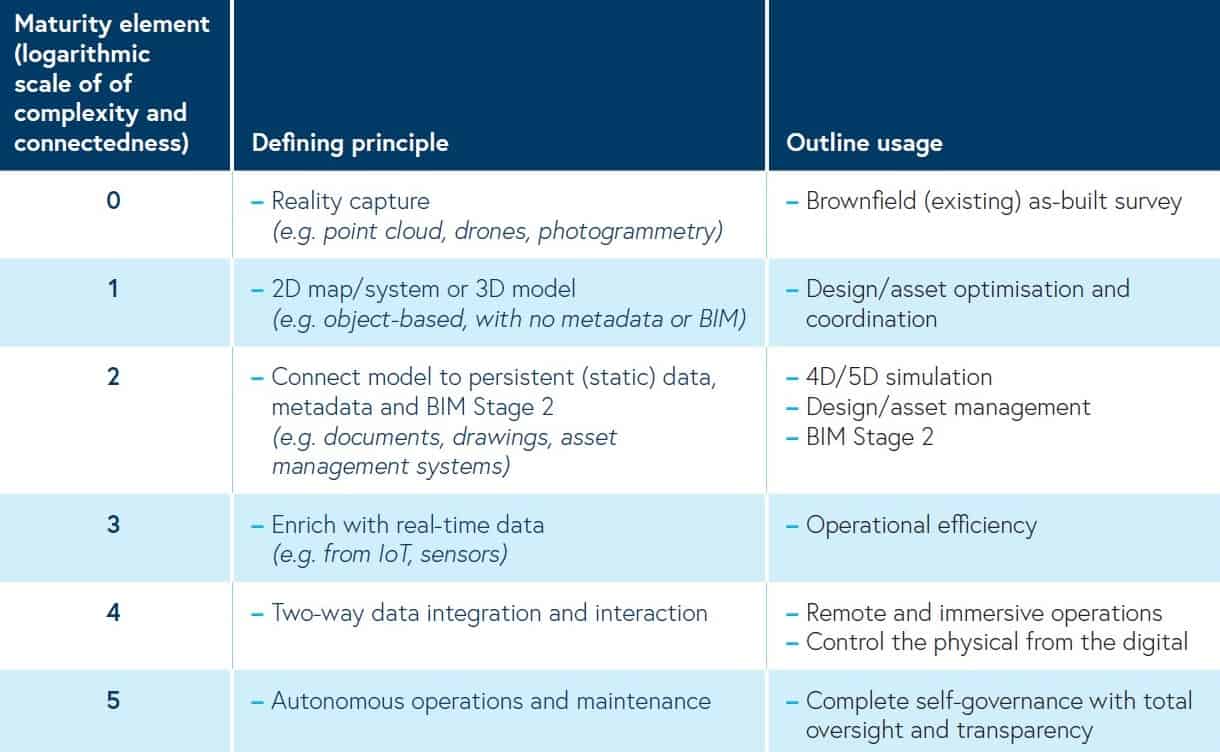 The paper also highlights the latest developments in the UK, driven by the NIC (National Infrastructure Commission) and CDB (Centre for Digital Build Britain), and the key applications on digital twins within the built environment.
Digital twins offer us the opportunity to improve the environment in which we live and work. Although their formats are not fully developed, by embracing the concept now the report highlights the essential improvements that can be made in the near future.
Read the full IET report: Digital Twins for the Built Environment via the IET website.
1 MarketsandMarkets, Digital Twin Market, Industry Analysis and Market Forecast to 2025, 2019.
2 Gartner, Prepare for the Impact of Digital Twins, 2017. https://www.gartner.com/smartwithgartner/prepare-for-the-impact-of-digital-twins