IET Fellow wins an Engineering Emmy
Published: Mon 21 Oct 2019
The Engineering Emmy is presented to an individual, company or organisation for engineering developments that are so significant or so innovative in nature, that they materially affect the transmission, recording or reception of television.
The original JPEG will be given special recognition for developing the image compression standard that has been universally adopted to preserve high-quality imagery in television production and its tangential yet essential workflows.
There are now over four billion digital cameras, mostly smart phones, using JPEG. It is estimated that one trillion photographs are taken per year and 99% of these are JPEG encoded. JPEG has also been adopted for applications from medical imaging to digital cinema and national document archives.
JPEG resulted from a successful international collaboration of companies from Europe, the USA and Japan and the team did ground-breaking work of lasting value to the television industry.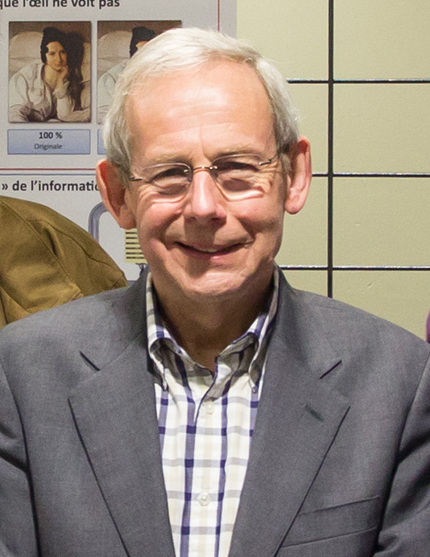 In 1986 the two major standards bodies, International Standardisation (ISO) and International Telegraph and Telephone Consultative Committee (CCITT), decided to establish a new group, JPEG, to develop an international standard for photographic coding. BT Labs had six engineers with expertise in information and television systems contributing to JPEG.
IET Fellow Graham Hudson, was Chairman of the international JPEG team during its original development in 1986 and his BT research team played an important in making it happen.
Graham said "being Chairman of the highly motivated international JPEG team that produced an international standard providing state of the art quality and performance was very satisfying. The universal adoption of JPEG for image coding on the web and in digital cameras has been gratifying.
"We believed it was a very good standard, but we never imagined it would still be in worldwide use 30 years later. Winning the Emmy means international recognition for the original JPEG team."