8th International Conference on Renewable Power Generation (RPG 2019) takes place in China
Published: Tue 29 Oct 2019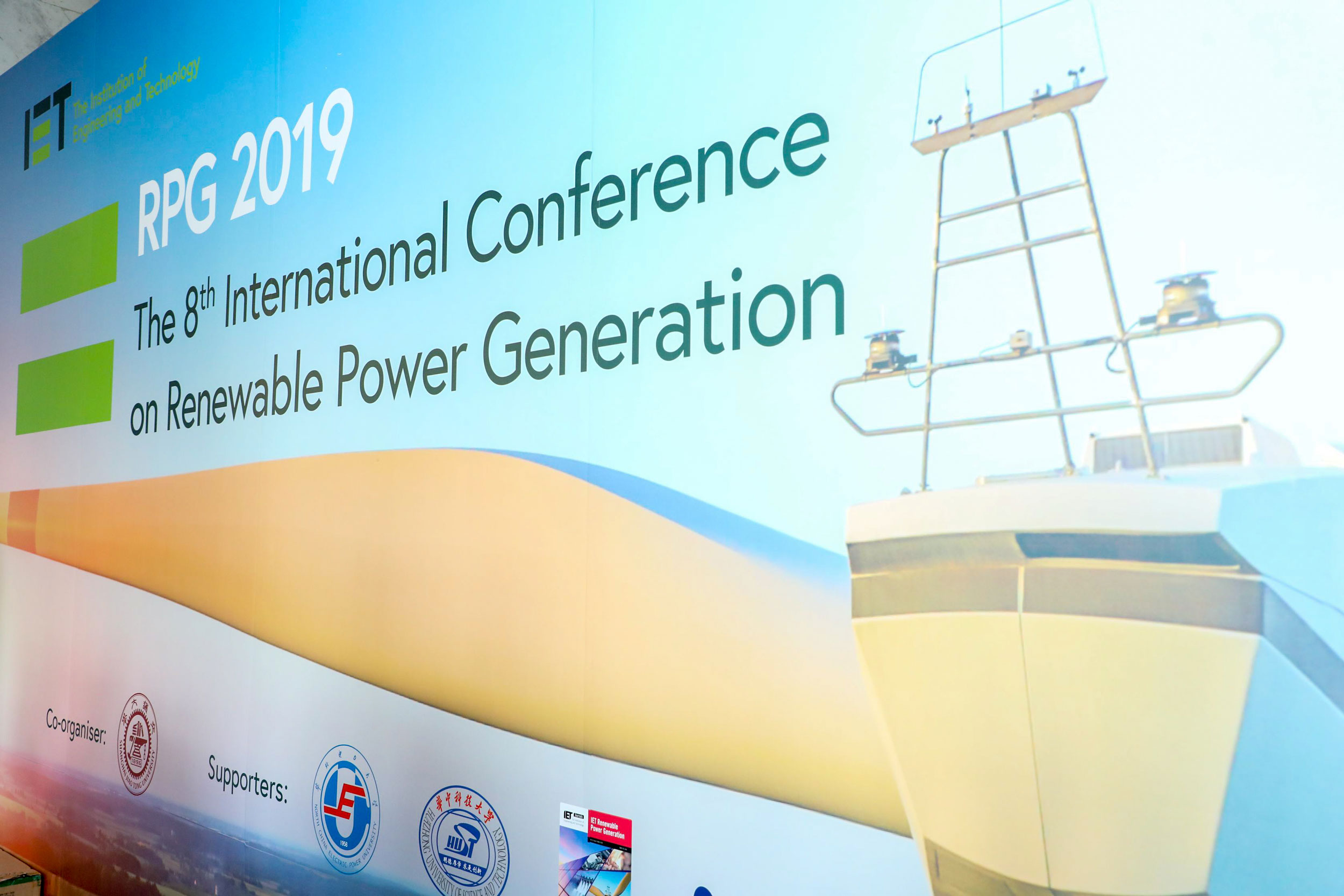 The rapid growth of renewables is being driven by higher power demand, diversification needs and pollution concerns and is shifting to emerging markets like China. Increasingly, affordable renewables are set to dominate the growing power systems of the world in the coming years.
The International Conference on Renewable Power Generation (RPG) is one of the most successful annual international events that the IET hosts. This year it brought together 450 world-leading researchers, academics, industry and business leaders to meet and share the most advanced information, technologies and latest research results in the renewable power generation sector.
The event included talks from leading academics and researchers who spoke about electrical grids, the Internet of Things (IoT) and the future of renewable power generation. Speakers included Professor Yilu Liu, deputy director of CURENT (Centre for Ultra-Wide-Area-Resilient Electric Energy Transmission Networks), Oak Ridge National Laboratory, USA; Professor Yunwei Li from the University of Alberta, Canada; Professor Vassilios G. Agelidis FIET, Technical University of Denmark; Dr. Xiaoxin Zhou, China Electric Power Research Institute, China and Dr Yi Zhang, Chief Technology Officer & Vice President of Research and Development at RTDS Technologies Inc.
The RPG event offers an opportunity for researchers to present a wide variety of topics. This year the conference featured 185 oral presentations and 246 posters. Researchers presented ideas covering the scope of wind technology, PV (Photovoltaic systems) system technology, Grid integration and technology, policy and market options for power systems.
Professor David Infield, editor in chief of RPG journal and the initiator of the RPG series conference, said: "RPG 2019 has been a further success for the RPG Conference series, with a record number of submissions, accepted papers and attendance.
"The conference continues to provide an excellent opportunity for younger researchers to present their work and for the best to receive recognition thorough the awards given for best papers."
Papers from the RPG conference will be available on the IET Digital Library. RPG 2020 is set to take place in Dublin, Ireland next September.