Penang State Faraday Challenge
Published: Fri 6 Sep 2019
The Penang State Faraday Challenge involved 140 students from 16 secondary schools. The 2019 event was officially launched by Ir. Dr. Khor Jeen Chee, the Chairman of National Level Faraday Challenge.
The challenge, organised by IET Malaysia Penang branch, carried the theme "Smarter Home, Smarter Living." The participants were tasked with developing a prototype that reflects the technologies of the latest smart home trend using a Maker UNO development kit sponsored by Cytron Technologies.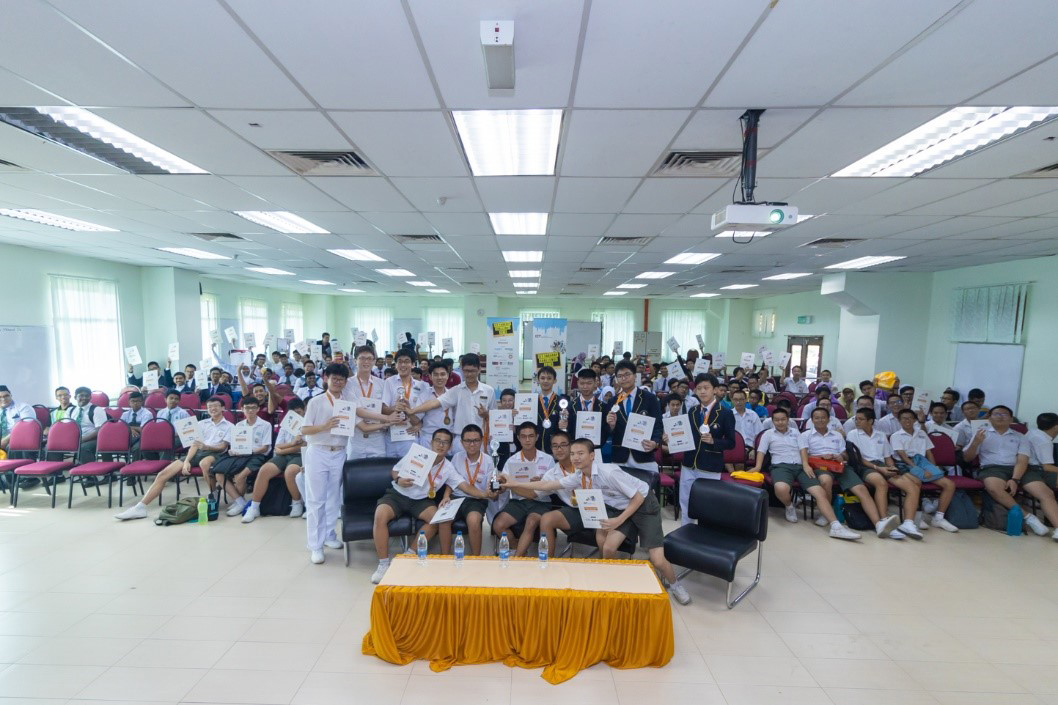 The engineering competition challenged students to move beyond the idea of technology being only accessible to engineer-based people. Instead, allowing them to unleash their potential and imagination to create an innovative product that solves real-life problems. The IET Faraday Challenge promotes STEM education, complimenting Malaysia's existing school co-curricular structure.
Reflecting on the day, Chairman of Penang State Faraday Challenge, Mr Ran Earn Tzeh, said:
"We hope that the challenge is an eye-opening experience for the participants, especially in the challenge of designing and making prototype solutions to real-life engineering issues. I was impressed by the projects developed by the students. They demonstrated creativity and enthusiasm in building a comprehensive smart home solution within four hours."
Team CLB B from Chung Ling Butterworth made their school proud by winning the gold medal with their invention of a foldable sofa. The team consisting of Moo Khye Henn (15), Beh Shao Hern (15), Tan Hong Hui (14), Chin Shao-Hong (15) and Ooi Kwong Yand (15) who, together, beat 28 other teams.
The top three winners walked away with cash prizes, medals, trophies and certificates. These finalists will represent Penang State in the National Level competition held at Honeywell International Sdn. Bhd. The winner of the Nationals will represent Malaysia in the International Faraday Challenge 2019 in Brunei on 5 October 2019.
IET Faraday Challenge 2019 - Penang State Level