IET Present Around the World America Regional final
Published: Tue 17 Sep 2019
Communities Committee – Americas (CC-A) and the event organising network Southern California welcomed the seven Present Around The World (PATW), local heat winners, to compete in the regional final in San Diego in August.
Present Around the World (PATW) encourages Young Professionals and Students within engineering to develop and showcase their presentation skills. We task 18-30-year-olds to give a ten-minute presentation on any topic related to engineering and technology with the opportunity to represent their region in the global final hosted in London.
The winner was Xingyu (Amy) Chen, a recent University of Calgary graduate, who gave the presentation: From Colon to Colony. Her talk was based on the idea that humans will be working on Mars by 2030. Amy's presentation focused on the question of human waste disposal and the requirement to transport a range of items to Mars. The innovative research demonstrated that human waste can be engineered to produce bio-plastic, which could be used with a 3D printer to manufacture the required items on Mars.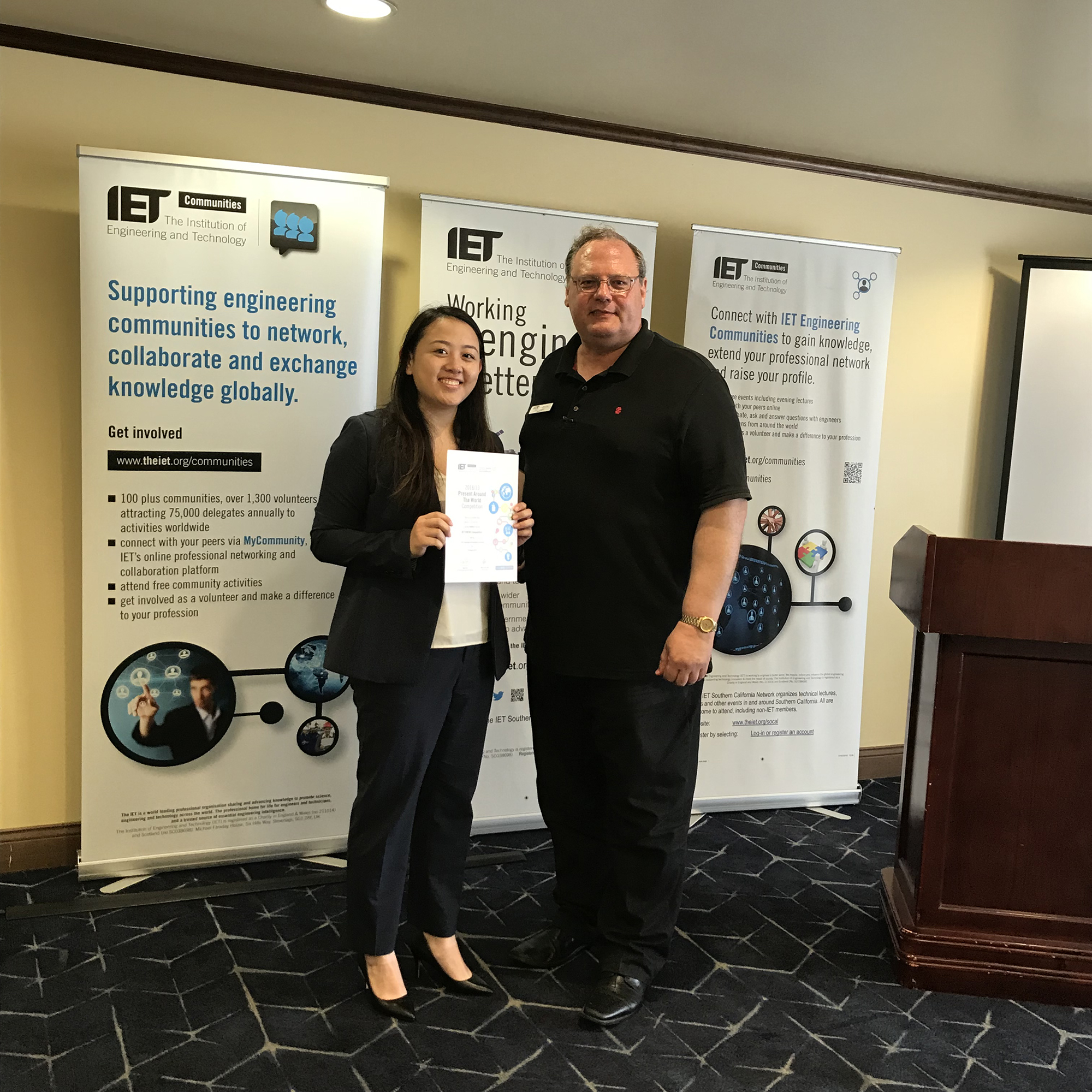 Amy was awarded a £400 prize with a certificate and will represent the Americas in the PATW Global Final that takes place at the IET Achievement Awards ceremony.
The runner up received £300 and a certificate. This was awarded to Pradesh Boodoosingh, a medical engineering student who competed in the Trinidad & Tobago local heat with his presentation on Ethics, AI (Artificial Intelligence) and Autonomous Vehicles. He presented a range of scenarios which left the audience questioning their own morals and judgments and asking how we will choose to apply these so that autonomous vehicles can make real-time decisions.
The Global final will take place at the IET Achievement Awards ceremony on 24 October at Savoy Place, where Amy will compete against regional winners from Asia Pacific, Europe, Middle East and Africa, South Asia and the United Kingdom to win the grand prize of £1000
Visit our website for more information about the competition and register to attend this year's IET Achievement Awards.