Start of main content
Colin Morwood exceeds 40 years of IET volunteering!
Published: Tue 2 Jul 2019
Now, at 89 years old, he has stepped down and ended a continuous period of service on the IET Queensland Network Committee.
He's had various voluntary roles on the committee, including Chairman and Honorary Secretary, helping to lead activities that engage and support engineers in the State.
Discovering the IET
Col joined the IET (then the IEE) while on the E.S Cornwall Memorial Scholarship – a programme offering overseas experience to engineers in the electricity supply industry.
He joined to be part of a professional network while working in the UK, and he was impressed by the quantity and quality of events on offer, including opportunities to venture further afield.
 "I went to a significant power supply section meeting in Dublin, which lasted for almost a week," he says. "And after that I went in a hire car all around Ireland, picking up hitchhikers, which one did in those days – another fascinating time."
Leaving the UK, not the IET
When Col's scholarship programme finished, he returned to Australia and the company he'd worked at before his travels, the Southern Electric Authority of Queensland based in Brisbane.
But he couldn't leave the IEE behind.  "I became rather hooked… and retained my membership after coming back to Australia," he says.
Earning Fellowship
Just over twenty years into his career, Col changed direction by moving to Papua New Guinea to work with the Papua New Guinea Electricity Commission.
He took a position of significant responsibility, managing the engineering division of the commission and training Papua New Guinea nationals so they could take on more senior positions.  Col's growing experience and leadership earned him IEE Fellowship.
Volunteering on the Committee
Returning to Australia and with no more overseas work in sight, Col joined what was then the IEE Queensland Overseas Centre Committee.  Here he rose quickly to Chairman and remained in this role for nine years.
He stepped down only when the IEE changed its policy so that Chairs had to serve no more than two-year terms.  He moved into the position of Honorary Secretary, continuing to play a major role in the running of IEE Queensland, and later became Honorary Treasurer and Membership Secretary.
Col looks back on the entire experience with enthusiasm.  Particular highlights were hosting the National Final for the IET Present Around the World competition in Brisbane. "That's a major exercise when it comes up, with a lot of coordination needed", he says.
Rewards of volunteering
Col's volunteering activities have been recognised, perhaps in the biggest way in 1998, when he received the Medal of the Order of Australia in the Queen's Birthday Honours. "Services to the community" was part of the citation.
Col also credits volunteering with keeping him busy, which he sees as a good thing. "My recipe for longevity, it's very simple," he says. "1) eat well, (2) don't stint on the red wine, and 3) keep busy. If you keep busy in your life…you don't age quickly."
Give back and get more from your engineering community! Find out more about volunteering with the IET.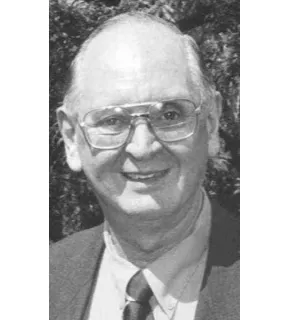 <!—Lead forensics script -->