We are celebrating Pride Month!
Published: Tue 4 Jun 2019
The flags are in place at Michael Faraday House, Savoy Place and Austin Court to celebrate Pride Month throughout June.
The month of June was chosen for LGBT Pride Month to commemorate the Stonewall riots, which occurred at the end of June 1969.
As a result, many pride events are held during this month to recognise the impact LGBT people have had in the world.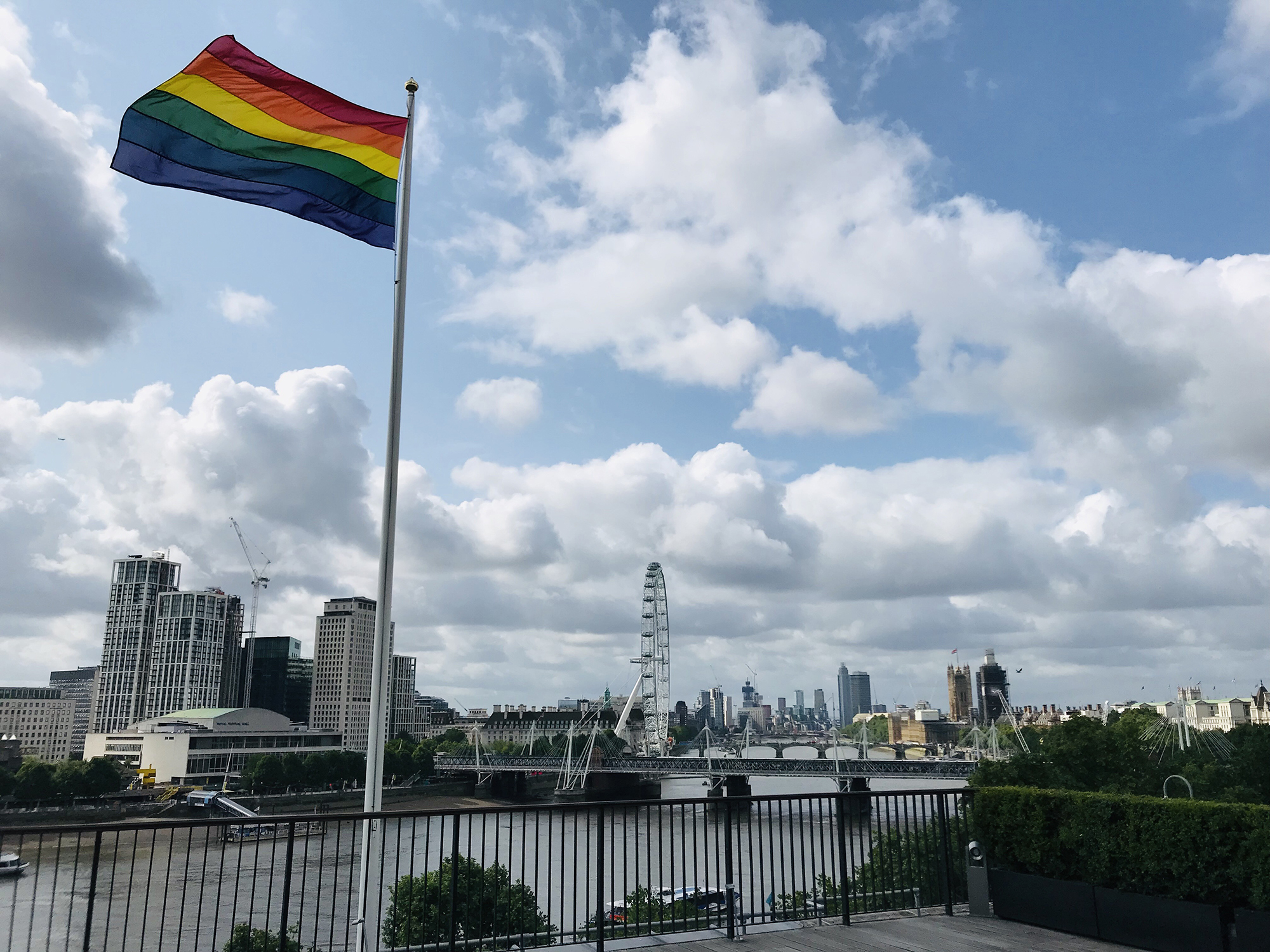 At the IET, we are dedicated to our continued commitment to equality, diversity and inclusion (ED&I) and advocating inclusivity in engineering is a crucial element to addressing the skills shortage that currently threatens the UK industry.
In a survey conducted by the IET last year, it showed that over a quarter of respondents (29%), who identified as belonging to the LGBTQ+ community would never consider a career in STEM for fear of discrimination.
As one of the largest PEIs in the world; the IET has a duty to promote engineering to everybody and encourage organisations to do more around promoting the importance of embracing Equality, Diversity and Inclusion.
If you'd like to take a selfie or picture with the flags, please share it on social media and tag @TheIET with the hashtags #PrideMonth and #PrideinEngineering.  
We'll also be celebrating #LGBTSTEMDay on 5 July, so look out for more information about how we'll be celebrating this day closer to the time.