Start of main content
Sadiq Khan launches plan for London's electric vehicle infrastructure
Published: Mon 24 Jun 2019
The Mayor of London, Sadiq Khan, set out his plans for a major expansion of London's electric vehicle-charging network to ensure the capital continues to be one of the world's leading zero-emission cities, at a packed launch event at IET London: Savoy Place last week (Monday 17 June).
Attended by over 200 guests, the Mayor brought together the public and private sector to provide "the electric vehicle infrastructure Londoners need." This includes commitment by businesses and retailers to transform EV charging provision in London over the coming years.
The plan follows on from the Mayor's gathering of the world's first Electric Vehicle Infrastructure Taskforce, which comprises experts from business, energy, infrastructure, government and the London boroughs, including several IET members and volunteers. The past year has seen more than 140 organisations contribute to the work of the Taskforce.
Sadiq Khan launches plan for London's EV infrastructure
It estimates the number of charge points required in the next five years, based on different scenarios for the growth of EVs, and looks at how this can be delivered with less public subsidy and without installing points which are underused or outdated.
The Taskforce, alongside other industry partners, will support the Mayor in driving forward a number of initiatives in the plan, including:
installing the next generation of ultra-rapid charging points at London petrol stations later this year
delivering five flagship charging hubs, with the ability for multiple cars to be charged quickly in one place. The first of these hubs will be operational in the heart of the Square Mile by the end of the year
a new 'one-stop shop' for Londoners to request new charging infrastructure from their local authority in areas of high demand led by London Councils, making it easier for drivers to switch to electric vehicles
expanding electric car clubs and bringing more vehicles to market, offering greater choice to Londoners and businesses
new online smart tools to ensure London's energy grid continues to keep pace with demand and to help unlock private sector investment.
Speaking at the launch, Sadiq Khan said: "We need to reject the fossil fuels of the past and embrace an electric revolution in London's transport. To truly transform the quality of our air and to tackle the climate crisis London must move away from petrol and diesel cars, with their catastrophic impact on the environment, and towards zero- emission vehicles.
"I want London to lead the world in this ambition, with all new cars and vans on London roads to meeting these standards by 2030, not 2040 as the government is proposing.
"To make this vision a reality we must make sure all Londoners have access to the essential infrastructure required to run and maintain an electric vehicle. This is a massive operation and can only be achieved if the public and private sector come together to deliver London's electric future."
Colin Herron, a member of the IET's Manufacturing Policy Panel and managing director of taskforce facilitator Zero Carbon Future, said: "Public awareness [of climate change] is growing on a weekly basis, but we need to make sure that this plan is technology driven, not emotion driven. We can say that we want x million vehicles by next year, but if nobody is making them in significant numbers, we won't have them.
"Engineers and technologists will play a vital role in the delivery of this plan – it's a very exciting time for engineers who will be at the forefront of carbon-free transport. With the current shortage of engineers, we need to consider how we recruit and retain the next generation of engineering talent and upskill the current workforce."
Graham Kenyon, Managing Director & Principal Consultant at G Kenyon Technology Ltd and Chair of the IET Wiring Regulations Policy Committee, added: "Electric vehicle take up in many towns and cities is dependent on the engagement of local authorities to support on-street and public parking charging facilities for those living in premises without adjacent private off-street parking. Initiatives such as this one in London are essential, and I hope it will encourage other authorities across the country to follow suit.
"I was really encouraged by UKPN's approach, and I think with more local authority involvement, particularly metropolitan authorities, distribution network operators across the country will embrace the rollout in a similar manner."
The plan outlines how London is on track to deliver the necessary infrastructure for a radical growth in electric vehicles, which estimates show could increase from around 20,000 today to over 330,000 by 2025. This will be driven by a combination of new low-emission regulations, a supportive policy at all levels of government and a decrease in the cost of electric vehicles. The full delivery plan can be found on the Transport for London website.
A series of short supplements to the IET's Code of Practice for Electric Vehicle Charging Equipment Installation will be published later this year covering the following related areas:  Vehicle as Storage, Smart infrastructure integration, On-street installations and Installations at filling stations.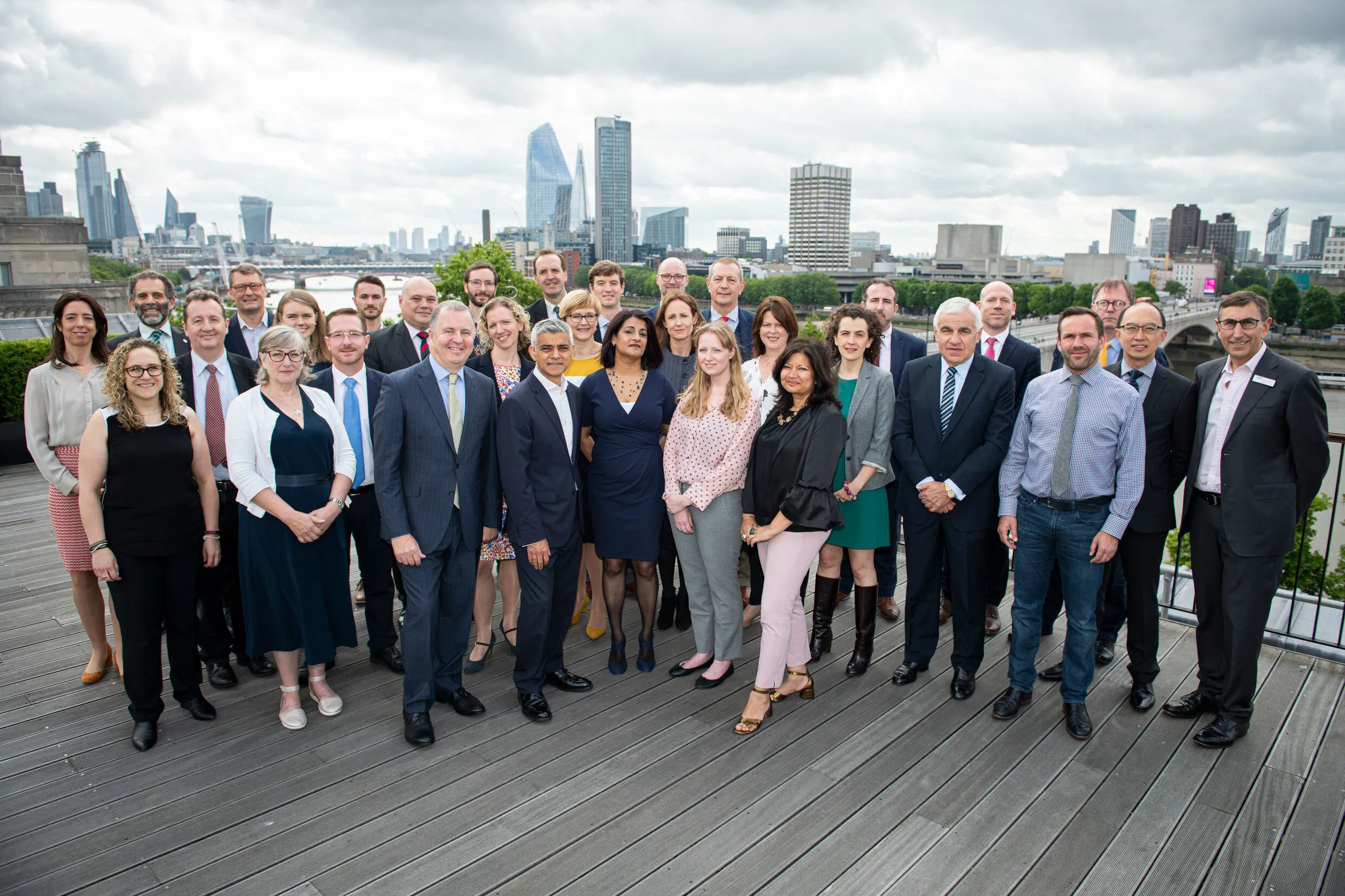 <!—Lead forensics script -->