Start of main content
Innovation Award winners – where are they now?
Published: Thu 20 Jun 2019
Past winners continue to develop their innovations, so we caught up with a few to find out how they've progressed…
Desolentor: developing technology to fight the water crisis
Back in 2015, start-up Desolenator won over judges with their desalination unit, which uses solar power – in an energy efficient way– to create clean drinking water. Their unit uses both 'waste heat' and electrical energy produced by the solar panel to desalinise water.
The product they entered into the Innovation Awards was a household system, for people to access clean water in their homes, on rooftops and in gardens.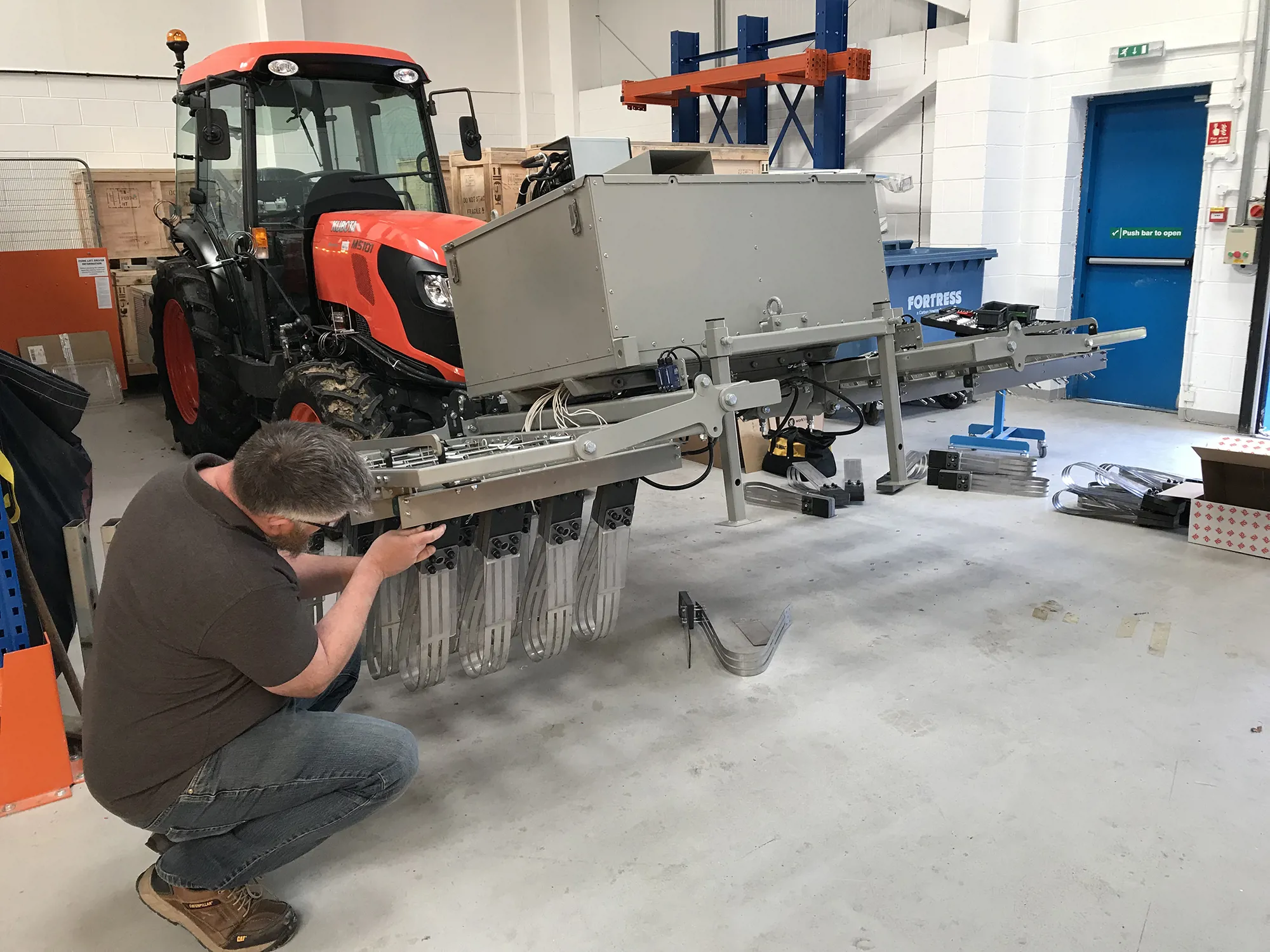 Since winning, the team have developed a community site system that can produce between 5,000-1 million litres a day and support whole communities, industrial areas and hotels.

They are now piloting this system in five countries – Cambodia, Dubai, Kenya, India and the Canary Islands.

Aerofoil Energy and Williams Advanced Engineering: combining forces for energy efficient fridges

In 2017, we recognised  a  unique partnership between Aerofoil Energy, specialists in retail refrigeration, and Williams Advanced Engineering, known for their background in Formula 1 engineering.

Together they'd developed aerofoil to fit to supermarket fridges, improving temperature performance and reducing energy consumption.

Since winning an Innovation Award, the partners have rolled out aerofoils to 1,400 Sainsbury's stores. They've also introduced the technology to Asda, the Co-operative Group, Marks & Spencer, SSP Group, WH Smith and Boots.

Now they're talking with other major retailers in the UK and USA. They've also developed 10 supplementary pieces of technology to complement the aerofoil and make fridges even more energy efficient.

IntelliDigest: solving the global challenges of food and plastic waste

 IntelliDigest's prototype IntelliAD captured our judges' imaginations in 2017. The automated, kitchen-fitted food waste digester reprocesses unavoidable food waste into clean energy. It's designed to be used onsite by restaurants and catering services in schools and hospitals.

Since winning an Innovation Award, IntelliDigest have turned their attention to the combined challenges of food and plastic waste, and have developed a new product iDigest. This converts unavoidable food waste into high-value biochemicals for bio- crockeries and bio-packaging – which could replace single-use plastic.

Ubiqutek: cutting out chemicals in farming and gardening

Another winning entry in 2017 was Ubiqutek's Rootwave technology, which uses electricity to kill weeds – providing an alternative to chemical herbicides used in farming and gardening.

Ubiqutek entered the Innovation Awards with their professional handweeder for gardeners who need to spot weed. They've since patented, refined and launched this product globally.

Now they're focusing on the agricultural market, developing bigger machines that can be pulled behind tractors to spot weed amongst crops.

Do you have an innovation that could benefit from industry recognition? Enter it into the IET Innovation Awards by 5 July 2019.

<!—Lead forensics script -->